Gold Butte, other Nevada sites included in monument review
Updated April 25, 2017 - 5:50 pm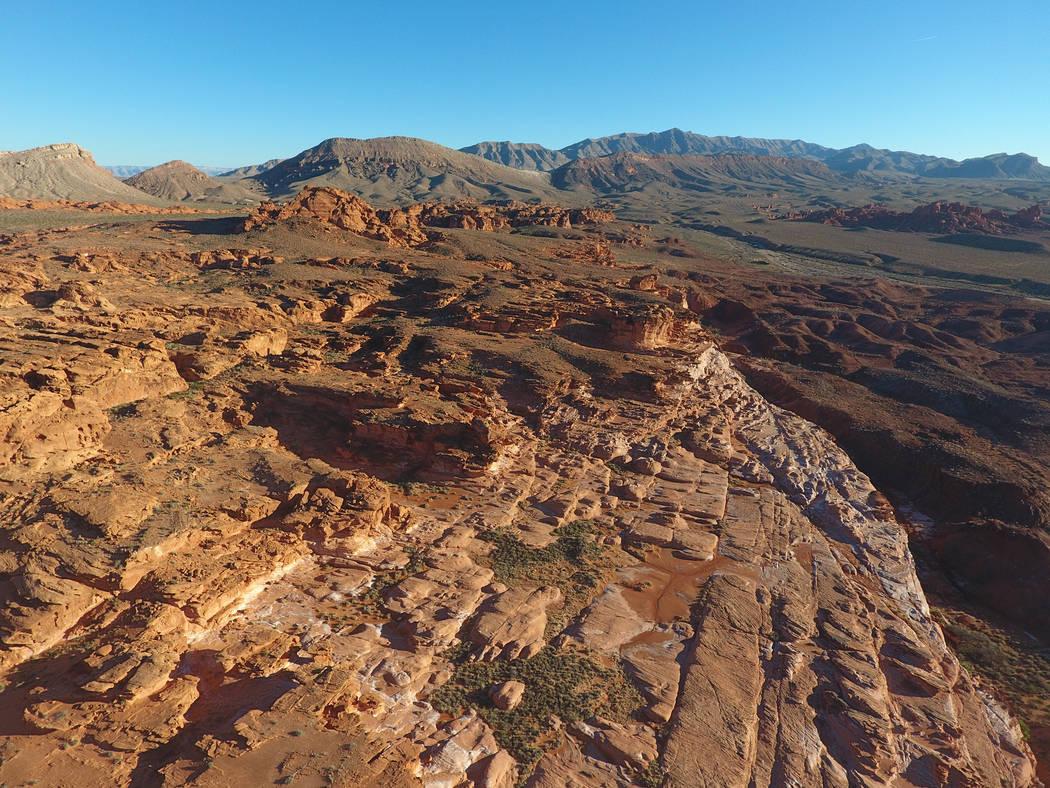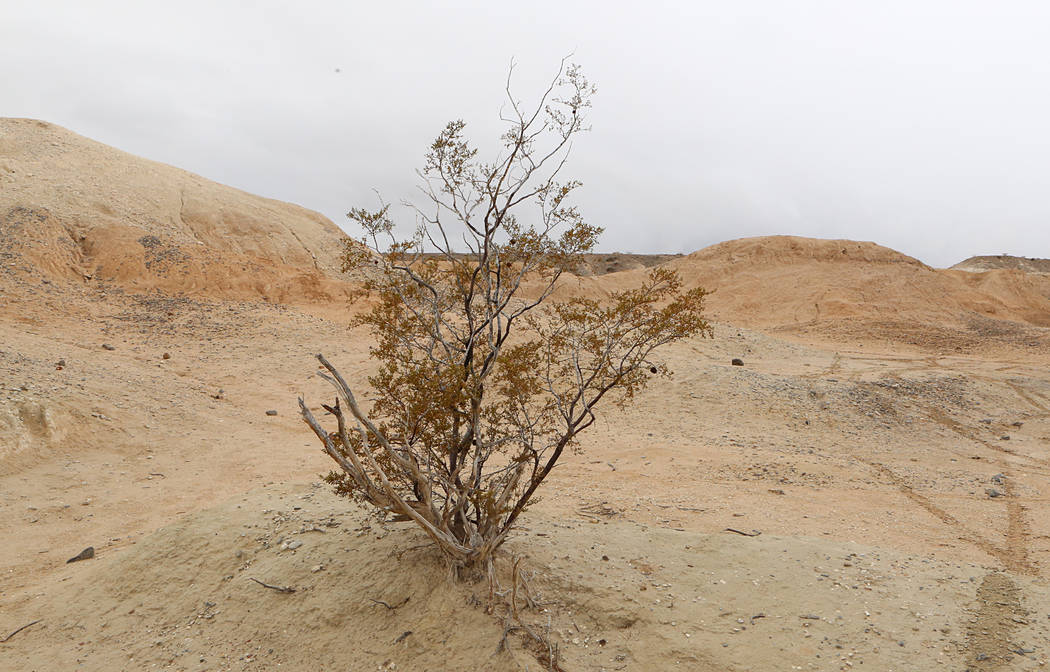 WASHINGTON — The Trump administration will begin a review on recent national monument declarations, including Gold Butte in Nevada, with an eye on changes to the 1906 law that authorized the executive branch to set aside public lands for protection.
President Donald Trump is expected to sign an executive order on Wednesday at the Department of Interior asking Secretary Ryan Zinke to review national monument declarations over the past two decades.
The executive order will be one of more than 25 the president has signed in the first 100 days of his administration.
"No president has ever called into question any national monument protected under the Antiquities Act until President Trump," said Sen. Catherine Cortez Masto, D-Nev.
She said the president's "unprecedented executive order threatens decades' worth of conservation efforts and could potentially revoke designations to places that have significant cultural and historical value."
Presidents dating back to Theodore Roosevelt have used the Antiquities Act of 1906 to create national monuments, which restrict commercial use of public land. The law, legal experts said, does not give a president authority to rescind a previous declaration.
President Barack Obama in December 2016 designated 335,000 acres in Nevada and 1.3 million acres in Utah as national monuments — calling Gold Butte and Bears Ears cultural, historical and natural treasures.
Republicans in both states decried the designations as a federal overreach, taking away access to commercial interests like cattle grazing and mineral development.
Sen. Dean Heller, R-Nev., urged Obama not to make the declaration, saying new designations, "especially ones in Nevada," need to be considered in an open process that would require congressional support.
But then-Senate Minority Leader Harry Reid, D-Nev., and Rep. Dina Titus, D-Nev., as well as tribal leaders, urged Obama to make the Gold Butte designation to protect the land.
Reid and Titus urged Obama to declare 704,000 acres in Lincoln and Nye counties as the Basin and Range National Monument in 2015.
That declaration was criticized by proponents of the Yucca Mountain nuclear repository because the national monument cut off a possible rail route for transportation of waste through Utah.
One of many executive orders
The executive order seeking a review is one of many Trump has signed to roll back Obama-era regulations.
Zinke told the Senate Energy and Commerce Committee this year that he would be open to reviewing recent national monument declarations. He told Cortez Masto he would visit Nevada and talk to stakeholders before completing his review.
The White House is touting orders the president has signed to lessen burdens on business and eliminate regulation that will save $18 billion annually, said Marc Short, the White House legislative liaison officer.
Review of presidential declarations of national monuments will look at restricting public land use for agriculture and industry interests.
"The goal is to look back and review these federal land designations to see if there has been any federal overreach where the government has unnecessarily stepped in a restricted land use on government-owned land," said Andy Koenig with the White House legislative affairs office.
Short said the review is more about the impact on local landowners, although the review would include the Antiquities Act.
As far as any proposed changes to the 1906 law, Short said the administration would "allow the review process to play out."
The administration could seek legislative changes to the law, or suggest modifications in acreage or limits to how declarations are made.
Since the Antiquities Act was passed, 16 presidents have designated 152 national monuments using the legislative authority, according to the National Parks Conservation Association.
Supreme Court support
The U.S. Supreme Court has upheld previous use of the act by presidents, despite controversy over the setting aside of public lands, most notably in the Southwest, for conservation and to protect artifacts.
When Congress passed the Antiquities Act in 1906, it granted presidential authority to declare monuments, but gave no authority to reverse a jurisdiction, according to Heidi McIntosh, an attorney forEarthjustice, a nonprofit environmental law organization.
The Heritage Foundation, a conservative think tank, has urged Congress to repeal the law, claiming recent declarations have thwarted economic opportunity and removed states and private citizens from decisions made on land use.
Gold Butte became a flashpoint in 2014 over an armed standoff between federal employees and rancher Cliven Bundy, his family and militiamen.
Bundy is facing a trial in federal court on criminal charges.
After Obama announced his decision on Gold Butte, the Bundy family chastised the president for making "our ranch and home a national monument."
But environmentalists, Native American leaders and congressional Democrats applauded Obama's decision to designate Gold Butte as a national monument, in essence closing a gap of public land between Lake Mead and the Grand Canyon to commercial use.
The area would be open to hiking and camping, while protecting a natural habitat for Bighorn Sheep, mountain lions and the Mojave Desert tortoise. It also contains Native American artifacts and historical sites from early pioneer ranchers and Spanish explorers.
The Trump administration's review of national monument declarations goes back 21 years, to include Grand Staircase-Escalante National Monument, a 1.9 million-acre reserve established by President Bill Clinton in 1996.
The Salt Lake Tribune first reported the Trump executive order on national monuments earlier this week.
Contact Gary Martin at 202-662-7390 or gmartin@reviewjournal.com. Follow @garymartindc on Twitter.
Related
Trump's pick to head Interior vows to review Gold Butte designation
BLM schedules public forum about Gold Butte National Monument