Hambrick recall backers announce replacement candidate
February 19, 2015 - 3:49 pm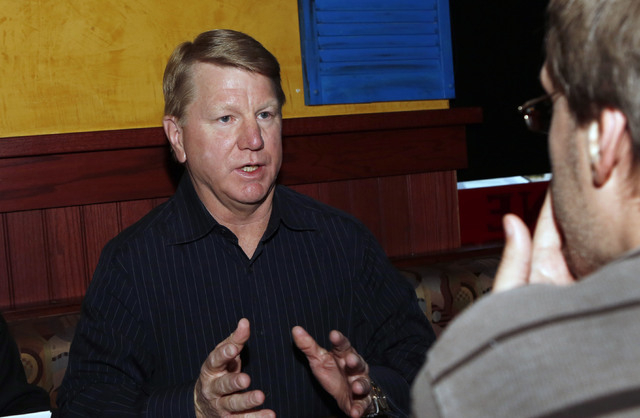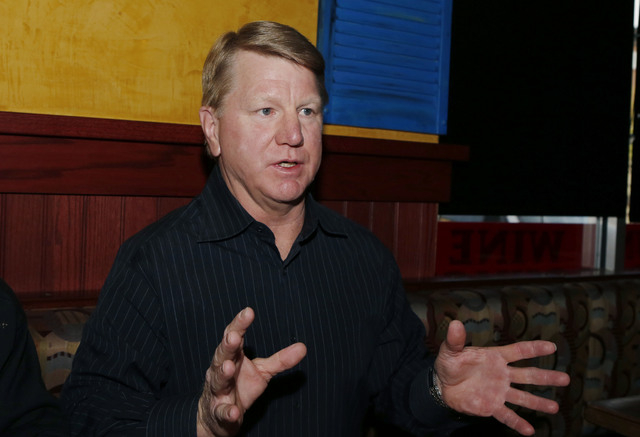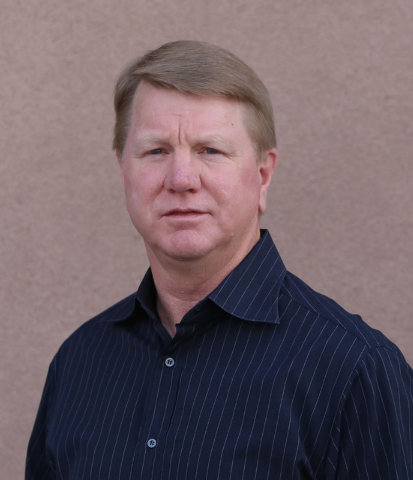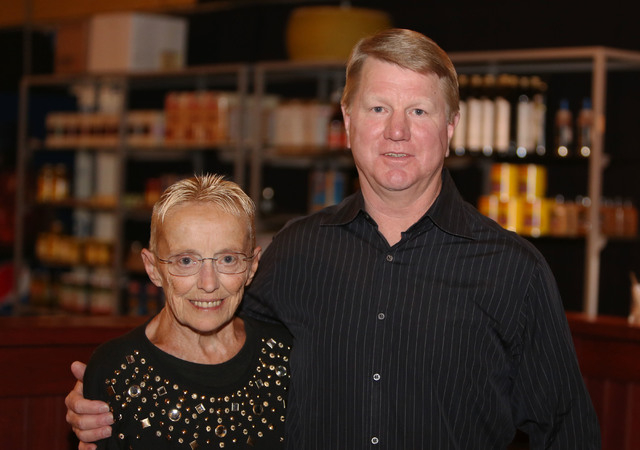 Jim Marchant wants Assembly Speaker John Hambrick's job.
The owner of a Las Vegas water and ice vending business said Thursday that he hopes to run against the Republican Las Vegas assemblyman in a threatened recall election.
Recall organizers hoping to unseat Hambrick on Thursday announced Marchant as their preferred challenger.
Marchant said that as a small-business owner, he's concerned about Gov. Brian Sandoval's plan to increase business license fees.
"I, like most voters in Nevada, am tired of electing representatives who say one thing to get elected and do another once elected," he said.
The organizers say Hambrick has strayed from a pledge to oppose tax increases, pointing to his willingness to work with the Republican governor on his proposed $1.1 billion tax package instead of opposing it outright.
Recall organizers filed a notice of intent to recall Hambrick on Feb. 13, which allowed them to start collecting signatures in an effort to get a recall election of the District 2 assemblyman on the ballot.
Marchant, 58, moved from Florida to Las Vegas 10 years ago. He had previously supported Hambrick, he said.
"I voted for John Hambrick," Marchant said. "He convinced me that he was a fiscal conservative and anti-tax and he has gone back on his word."
Marchant, who owns Desert Ice LLC, received a degree in criminal justice in 1978 from Troy State University in Alabama, now called Troy University. Marchant hasn't served in public office before, and said he lobbied the Florida Legislaure in the 1990s against a tax on Internet access services.
When asked about his potential replacement after the Assembly floor session on Thursday, Hambrick said he has never heard of Marchant.
Hambrick, R-Las Vegas, said he has too much work to do as speaker and with his committee assignments to focus on the recall effort.
"Obviously it concerns me," he said. "But I've got a job up here to do, not only for my constituents in District 2, but with the job as speaker, the entire state as my constituency as well."
Hambrick said he will return to his district this weekend for the first time since the session began. But he won't be focusing on the recall effort, he said.
"Hopefully my constituents and friends will let their desires be known," Hambrick said.
The recall effort follows a leadership struggle between the conservative and moderate factions of the Assembly GOP caucus that emerged after Republicans gained control of both legislative chambers and swept the state constitutional officer races in the Nov. 4 election.
To get a recall election on the ballot, organizers need signatures from at least 25 percent of the registered voters who cast ballots in Hambrick's district in 2014. That comes to at least 4,116 valid signatures. Marchant will need at least 4,116 signatures too.
The law allows the recall organizers up to 90 days to collect them.
With a candidate in the running, voters interested in a recall election have two options. They can sign a petition in support of a recall election for Hambrick. Or, they could sign in support of having a recall election and putting Marchant on the ballot. Voters also can sign both forms, allowing either option to potentially move forward.
If a recall election happened without an alternate candidate, then the Clark County Commission would pick a Republican replacement if voters ousted Hambrick.
Conservative blogger and activist Chuck Muth, who doesn't live in the district, had a hand in spurring the effort, acting as the registered agent for a political action committee formed in late December to explore a potential recall. A.J. Maimbourg, a district resident, is leading the effort and says she has dozens of volunteers to collect signatures and make calls.
Hambrick was first elected to the Assembly District 2 seat in 2008.
No state legislator has ever been recalled, and Marchant says it's "David versus Goliath."
There is no set date for the recall election, which would be scheduled as a special election only after elections officials verified signatures.
Review-Journal Capital Bureau writer Sean Whaley contributed to this report.
Contact Ben Botkin at bbotkin@reviewjournal.com or 702-405-9781. Find him on Twitter: @BenBotkin1.

RELATED STORIES
Money in politics still flows free after all ballots are counted
Paperwork filed to recall Nevada Assembly speaker
Campus gun carry bill introduced in Nevada Legislature
Nevada construction defects reform law clears first committee
Nevada lawmakers tell treasurer his budget proposal is embarrassing
Dear God, do elections have consequences
6 legislative committees to watch in 2015
Five (other) big issues for the 2015 Nevada Legislature
5 people to watch in the 2015 legislative session
See all of our coverage: 2015 Nevada Legislature.