Heller event in Las Vegas closed to media for space reasons
Updated April 4, 2018 - 11:47 am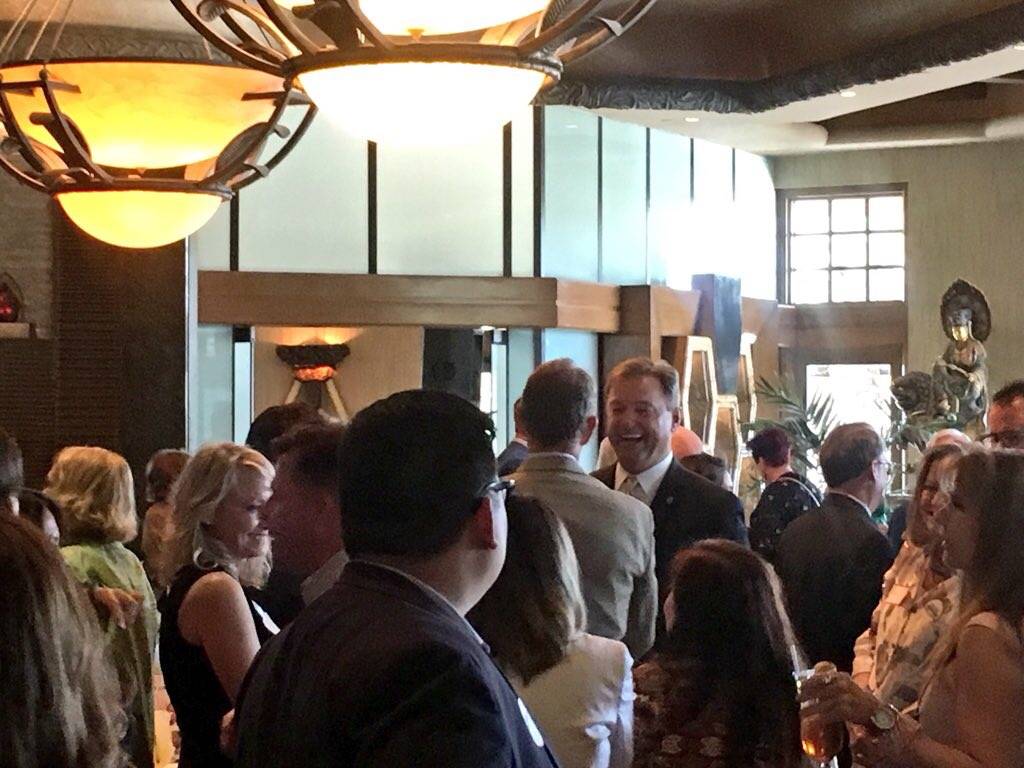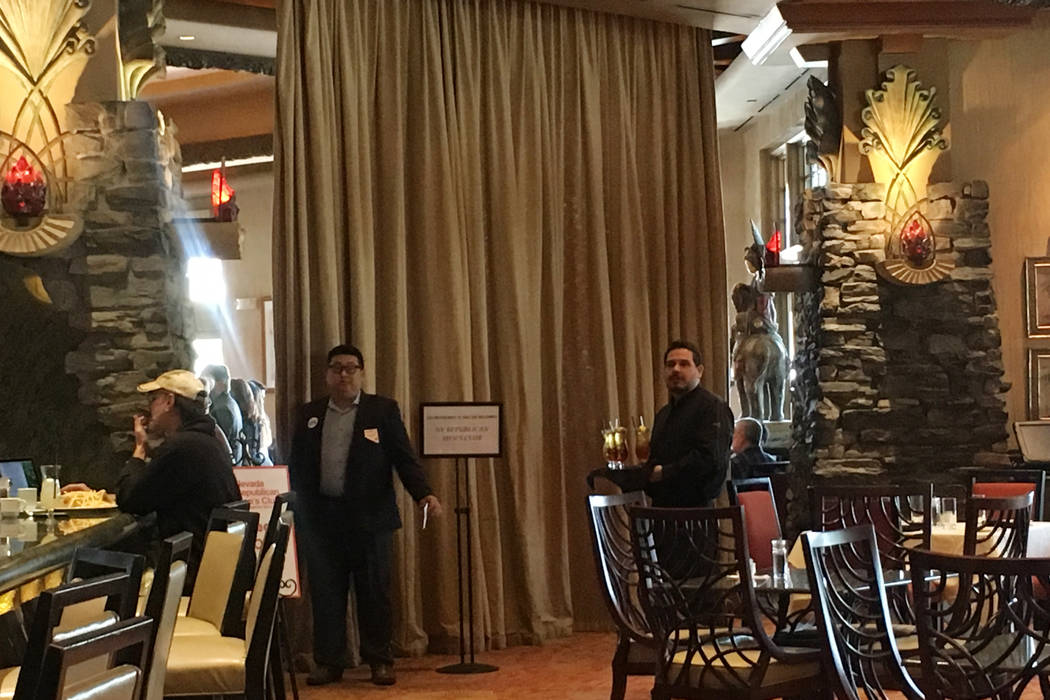 A prominent Republican club kept reporters out of a luncheon with U.S. Sen. Dean Heller because the group's president said they get in the way of serving food at the crowded restaurant.
The monthly luncheons hosted by the Nevada Republican Men's Club have been open to reporters in the past. But when it came to featuring Heller, a disclaimer was posted on the club's website: "SOLD OUT — NO PRESS ALLOWED!"
Club president Pauline Ng Lee said reporters take up too much room in the tiny restaurant and block servers during meal service. The monthly lunches have been held at Cili Restaurant inside Bali Hai Golf Club in Las Vegas for years.
"We have a membership of like 400 people, and we need to make sure that our members are seated first," Lee said. "It's a real problem when we have press standing in the back. What has happened in the past is it interferes with dining service. So we are asking the press to not be here."
Lee could not recall the last time the club closed a luncheon to the media. The event was well-attended Tuesday, with top Republicans rubbing elbows with Heller's senior staffers, Secretary of State Barbara Cegavske, state treasurer hopeful Derek Uehara and other Nevada politicians.
Heller declined comment through a spokesman Tuesday. Lee denied that Heller's office demanded no media at the event, saying it was her board's decision.
"We don't take requests from people. It's our decision as a board," she said. "We've had major issues with people interfering with our dining service. This isn't a political issue. It really is an issue of space."
When asked why the club continues to use Cili Restaurant if it's too crowded, Lee said the club has considered moving its lunches, but Cili is convenient and features valet service.
Past luncheons have featured 3rd Congressional District candidate Danny Tarkanian, Attorney General Adam Laxalt, Treasurer Dan Schwartz, former U.S. Rep. Cresent Hardy and Clark County Sheriff Joe Lombardo.
Contact Ramona Giwargis at rgiwargis@reviewjournal.com or 702-380-4538. Follow @RamonaGiwargis on Twitter.