Heller launches first campaign ad since primary election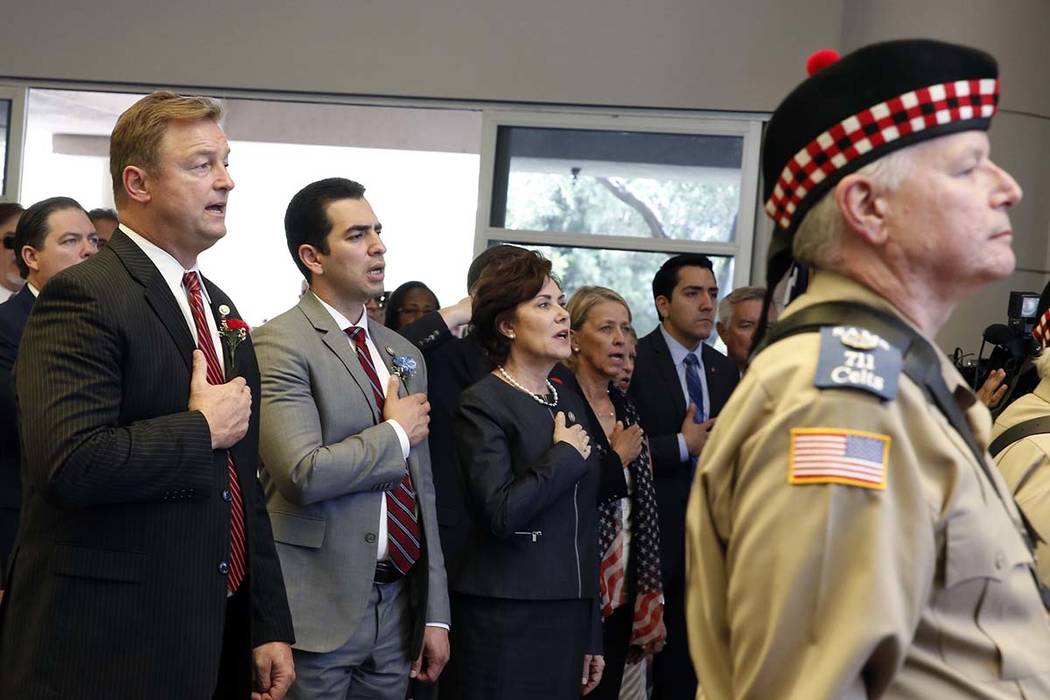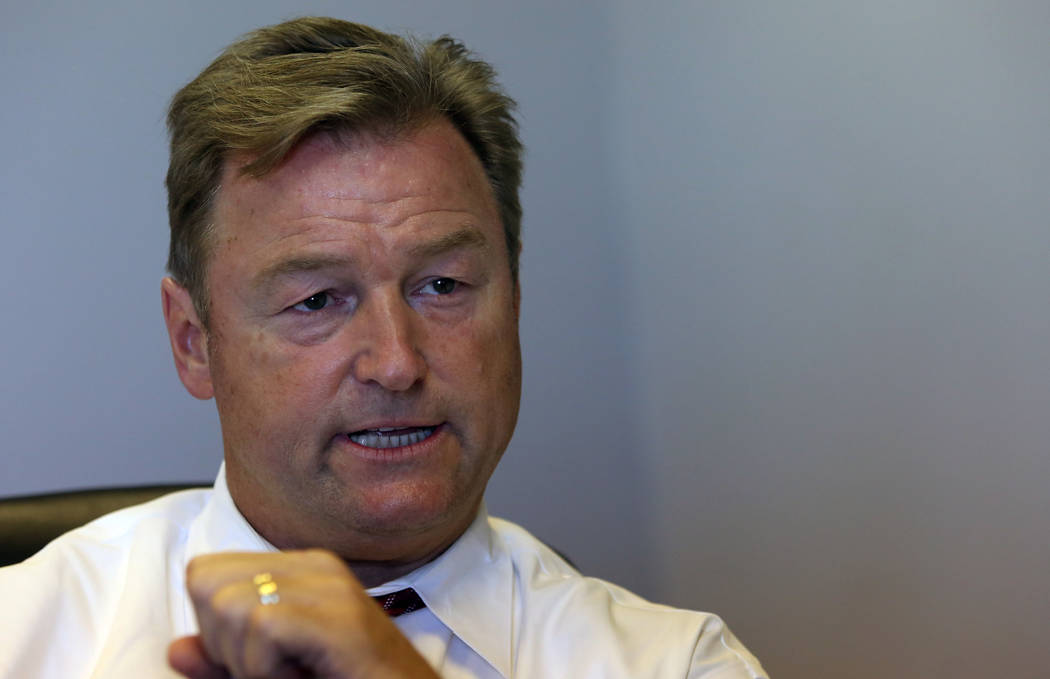 Republican U.S. Sen. Dean Heller on Wednesday launched his first TV ad in the general election cycle focusing on his work to protect military veterans.
The 30-second spot, which will air in Reno and Las Vegas, begins with Nevada veteran J.C. Ward, who served as a chief petty officer in the Navy.
"We served our country, proudly," says Ward, while the camera pans over monuments at the Nevada Veterans Memorial in Las Vegas. "But when we needed help, we were alone. Forgotten. Until Dean Heller stood up for us."
Ward says Heller, who is being challenged by U.S. Rep. Jacky Rosen in his bid for re-election, ensured his medical bills were paid and his benefits were delivered. Three other veterans tell viewers that Heller was also there for them.
"Dean Heller was our voice when we needed him," Ward concludes. "I'll vote for him until the day I die."
Heller's campaign said Heller championed 40 pieces of legislation to help veterans.
Democrats' quest to win control of the U.S. Senate could hinge on the Nevada race. Heller's campaign has sought to position him as an experienced lawmaker who gets things done, while Rosen has painted him a "rubber stamp" for President Donald Trump.
Heller hadn't run any TV ads since the primary election. Rosen has been airing commercials highlighting her experience waiting tables and vowing to fight efforts to repeal the Affordable Care Act.
Heller campaign spokesman Keith Schipper declined to divulge the cost of the ad. His federal campaign-finance form shows no expenditures for television media since February, when the campaign took a swipe at then-primary opponent Danny Tarkanian, using a Groundhog Day theme to blast Tarkanian for losing five political campaigns.
Tarkanian dropped out of the Senate race the following month — at the behest of Trump — to run for the 3rd Congressional District that Rosen is vacating.
Contact Ramona Giwargis at rgiwargis@reviewjournal.com or 702-380-4538. Follow @RamonaGiwargis on Twitter.