Heller, Rosen play politics with Kavanaugh confirmation vote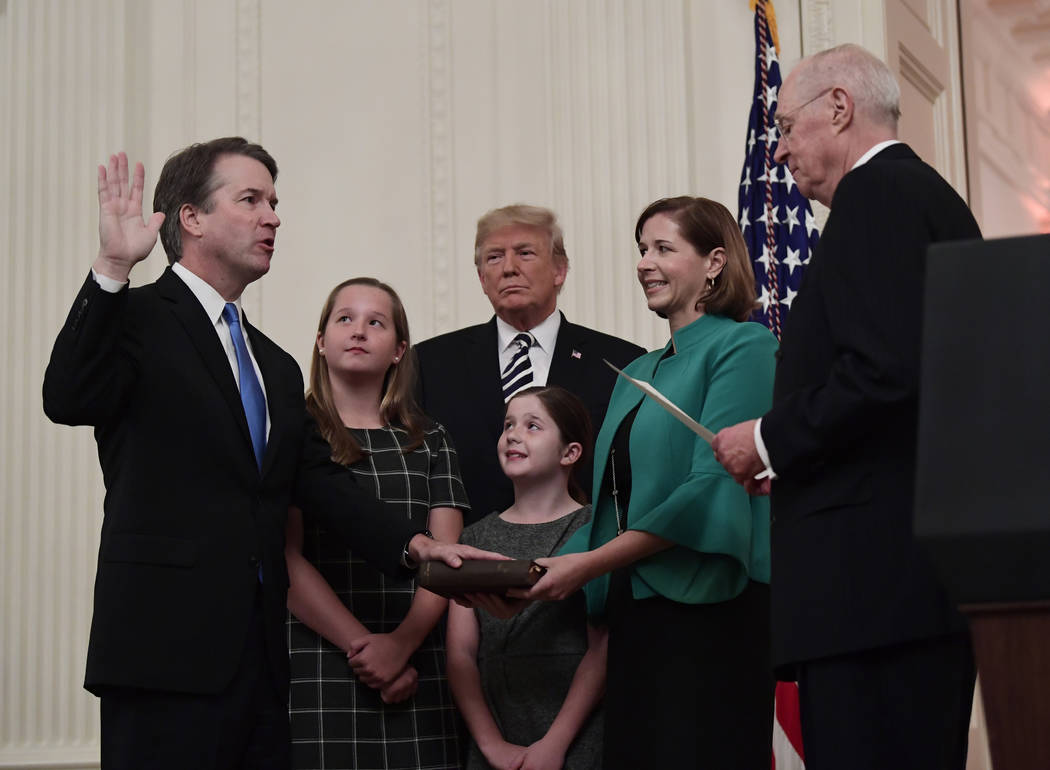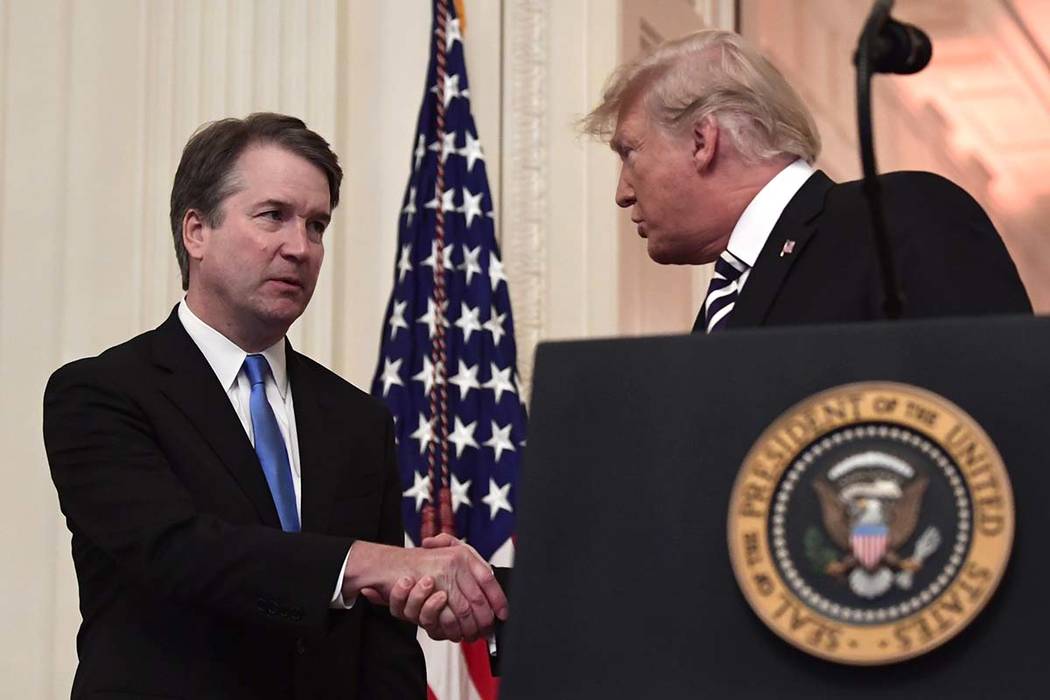 Within minutes of the U.S. Senate's narrow vote to confirm Supreme Court Justice Brett Kavanaugh, the emails started flooding in.
"We're FURIOUS!" said a campaign email from Democratic U.S. Rep Jacky Rosen. "Our opponent, Republican Senator Dean Heller, just voted to confirm Brett Kavanaugh to the Supreme Court. Exactly one month from today, we can make sure he pays for that vote with his seat — but only with your help."
Heller's campaign fired back.
"They smeared Judge Kavanaugh, and they're smearing me," Heller's campaign email said. "The same groups that attacked Judge Brett Kavanaugh are attacking me. Can I count on you to help me fight back against the smears and attacks?"
The emails continued to pour in from both sides over the next two days.
In the high-stakes Nevada Senate race that could determine who controls the upper chamber, both candidates are using the Kavanaugh confirmation battle to energize their bases ahead of the Nov. 6 election.
The Senate confirmed Kavanaugh by a 50-48 margin on Saturday after three women accused him of sexual assault, including Christine Blasey Ford, who testified that he assaulted her at a party in high school.
A day after the vote, Senate Majority Leader Mitch McConnell told "Face the Nation" that Kavanaugh's confirmation fired up Republican voters, adding that the GOP's "energy and enthusiasm was lagging behind until this."
But will Kavanaugh's confirmation help or hurt Nevada's Senate candidates, who polls show are locked in a dead heat and have attacked each other on health care, veterans issues and their records in Congress?
"I'm not sure it makes that much of a difference one way or another," said Kyle Kondik, managing editor of Sabato's Crystal Ball at the University of Virginia Center for Politics. "But it's possible that losing the Kavanaugh fight might make Democrats even angrier and might ignite more enthusiasm. That could be a downside for Heller."
"Whether it's voters or volunteers or online donors, the momentum in this campaign is clearly on our side," Rosen campaign spokeswoman Molly Forgey said.
Heller campaign spokesman Keith Schipper said the "politicization of the confirmation process" was a "national embarrassment" that gave Republicans a shot in the arm.
"Jacky Rosen chose to stand with Cory Booker, who now thinks he can impeach a Supreme Court Justice," Schipper added.
But a new NBC News/Marist poll found voters are divided on Kavanaugh. The poll found that 38 percent of likely voters are more likely to vote for a candidate who supported Kavanaugh, compared with 41 percent who are more likely to vote for a candidate who opposed Kavanaugh.
A recent POLITICO/Morning Consult poll found that enthusiasm among Democratic voters surged after last week's confirmation battle. According to the poll, 46 percent of voters said the Senate "made the wrong decision" approving Kavanaugh and 77 percent of Democrats said they're "very motivated" to vote — compared with 68 percent of Republicans.
"Senator Heller rushed to please his party leaders and support Justice Kavanaugh, even though he could threaten health care and women's reproductive rights," Forgey said.
Political scientist Eric Herzik said Kavanaugh's confirmation could make a difference if Democrats use it to rally women voters.
"The majority of female voters are most likely not pleased with how those hearings unfolded," said Herzik, head of the political science department at the University of Nevada, Reno. "Heller already has some problems with female voters — Planned Parenthood, he's running against a woman and he's now firmly in the Trump orbit."
Herzik added that the Republican narrative is "to portray Brett Kavanaugh as the victim."
"And it works with conservative voters," he said.
Contact Ramona Giwargis at rgiwargis@reviewjournal.com or 702-380-4538. Follow @RamonaGiwargis on Twitter.