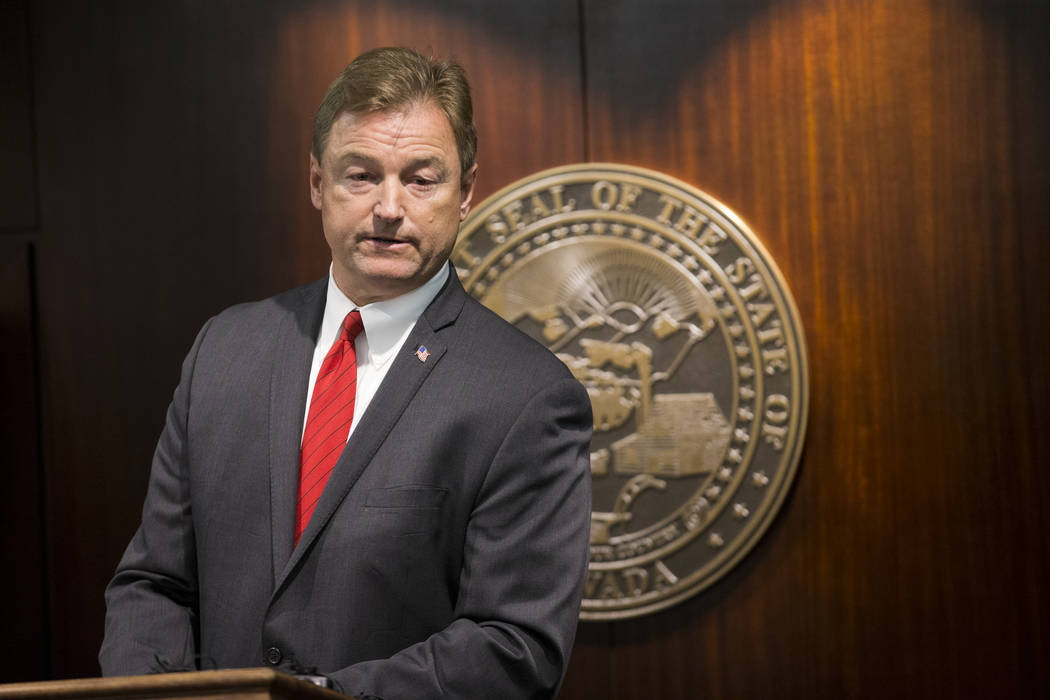 WASHINGTON — Days after President Donald Trump called for a crackdown on criminal immigrant gangs, Nevada Sen. Dean Heller has filed legislation to expedite the removal of undocumented immigrants affiliated with criminal street gangs.
The bill, announced Thursday, passed the House mostly along party lines. Democrats questioned how federal authorities would interpret and enforce the law's broad authority. Humanitarian, religious, civil rights and immigrant-rights groups opposed it.
In announcing his intention to introduce the bill in the Senate, Heller said, "Gang violence has infiltrated our neighborhoods and threatened our communities." The Republican said the bill would give law enforcement the necessary tools to "help protect Nevadans from violent criminals."
The bill passed in the House last year on a 233-175 vote, with some Democrats joining Republicans in support. Nevada's Republican Rep. Mark Amodei along with Democratic Reps. Jacky Rosen and Ruben Kihuen voted for the bill, while Rep. Dina Titus opposed it.
Trump has sought a crackdown on removing criminal immigrants as part of his border security package. A bipartisan Senate bill is being crafted that would strengthen enforcement of immigration laws, while also addressing immigrants who were brought into this country illegally as children, known as "Dreamers."
Lawmakers in both parties have spoken out recently against violent gangs like MS-13, which has ties to Central American countries and the California prison system.
The White House held a roundtable this week on the need to remove criminal gang members. The president supported the legislation that passed the House.
The House bill did not receive a hearing before it was brought to the floor.
Contact Gary Martin at gmartin@reviewjournal.com or 202-662-7390. Follow @garymartindc on Twitter.