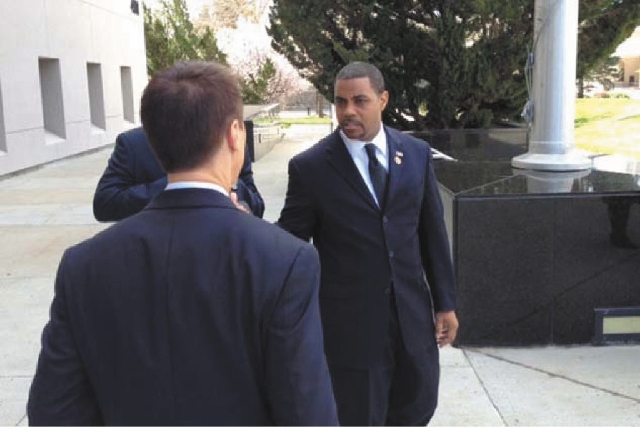 CARSON CITY — Rep. Steven Horsford told a joint session of the Assembly and Senate on Tuesday that the sequester mandating across-the-board federal spending cuts is creating severe economic consequences for Nevada.
The Democrat, elected in November in Nevada's new 4th Congressional District, said the cuts will cost the state 10,000 jobs and end service to 300 children in the Head Start program.
He called the sequester the result of "congressional ineptness."
"Look, I am not a defender of the federal government or every federal agency," Horsford told lawmakers.
"I am a defender of my constituents and the services they need to lead healthy and productive lives. Unfortunately many of those programs have been targeted for draconian cuts under the sequester and in the House Republican budget, which I just voted against."
Horsford, the former state Senate majority leader, said creating jobs and growing the economy must be the first priority of all Nevada public officials. But that means investing in public education too, he said.
"They are two sides of the same coin," Horsford said.
He also called on state officials to do more to land federal funding, noting the state gets about 70 cents for each dollar its residents send to Washington, D.C.
"We are not doing enough to leverage the federal dollars offered to states," Horsford said. "According to the Brookings Institute, we are 50th in grants per capita and 49th in grant dollars per capita."