House GOP leaders try to quell rebellion over DACA legislation
Updated May 27, 2018 - 11:19 am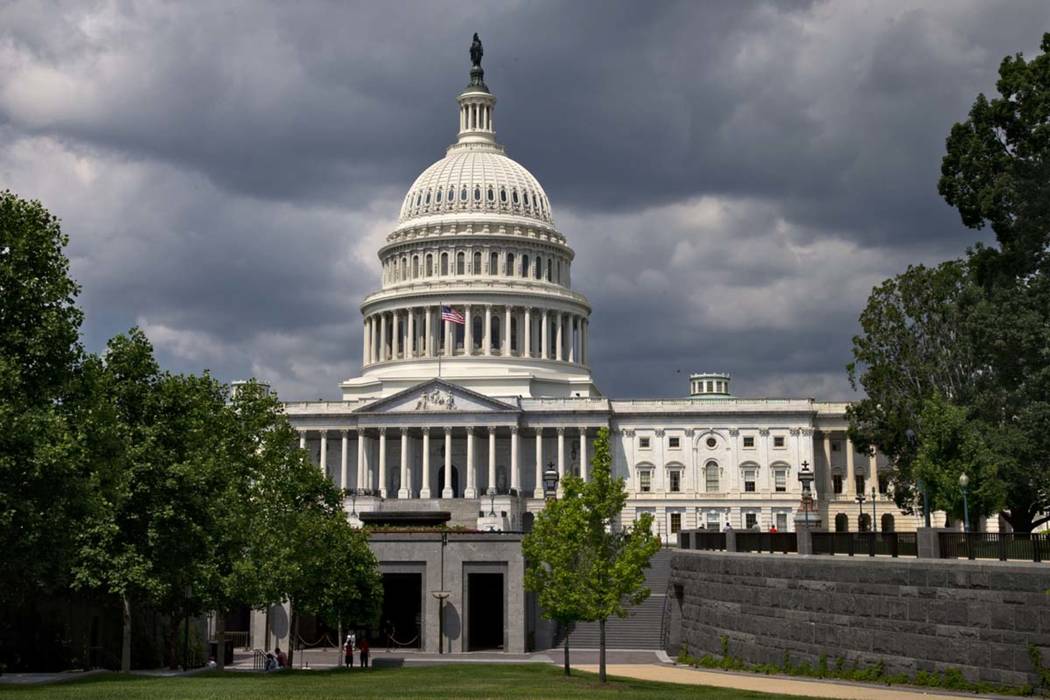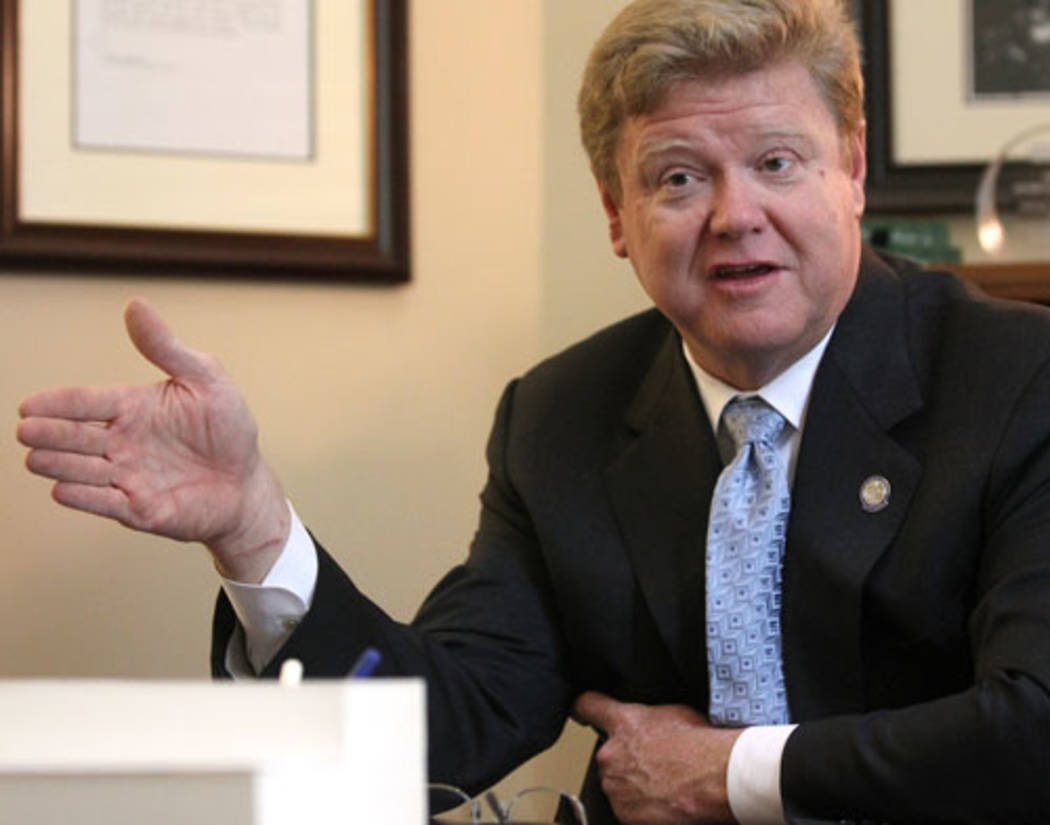 WASHINGTON — Tensions are boiling over in the House, where support for an immigration proposal for undocumented children threatens to tear apart the House Republican Caucus.
Speaker Paul Ryan, R-Wis., embarrassed by a split in his party that sank the farm bill just weeks ago, has enlisted help from President Donald Trump to quell a rebellion in the Republican ranks.
Moderate Republicans have signed a discharge petition to force a vote on legislation to address the Deferred Action for Childhood Arrivals program, an Obama-era rule that allowed children brought into this country illegally to stay after meeting certain conditions. Of the roughly 800,000 immigrant children in the DACA program nationally, about 14,000 are in Nevada.
Rep. Mark Amodei, R-Nev., said growing GOP support to force a vote on the bill results from frustration over the lack of progress on the issue. Amodei said Ryan can't ignore it any longer.
"He's now got the message that there is a lot of frustration about not having a chance to vote on anything," said Amodei, who signed the discharge petition. "I guess it's kind of brought it to a head."
Trump ended the program last September, but gave Congress until March to come up with a legislative remedy — a deadline that has come and gone. Under pressure by GOP conservatives, Ryan has kept a bipartisan bill on DACA from reaching the floor. It sparked the rebellion.
A similar split in the GOP ranks embarrassed House Republican leaders who failed to muster a majority vote for the farm bill earlier this month.
Supporters of the DACA legislation need 218 signatures on the discharge petition to bring the bill to the floor. They were five signatures short when the House recessed Thursday for a 10-day Memorial Day holiday and work period.
Ryan has called a two-hour closed-door meeting with Republican members for June 7 as he tries to stop more GOP defections.
Conservatives back alternative bill
Conservative Republicans are opposed to any legislation that would grant citizenship. They are pushing an alternative bill that would give DACA recipients a three-year extension, but force them to return to their home countries to apply for citizenship, a measure opposed by Democrats.
Rep. Mark Meadows, R-N.C., the chairman of the conservative House Freedom Caucus, said that even if the alternative legislation does not prevail, the bipartisan bill will not be approved.
"You can't pass it with predominantly Democratic votes," Meadows said.
Nevada Democratic Reps. Dina Titus, Ruben Kihuen and Jacky Rosen have signed the discharge petition.
Kihuen is the first Latino and first formerly undocumented immigrant to be elected to the House from Nevada.
But Democrats are not entirely united on the discharge petition.
Three Democrats with border congressional districts in Texas remain holdouts, warning that they will not support a DACA deal that offers a border wall in exchange, as House Democratic Leader Steny Hoyer, D-Md., has offered.
Rep. Henry Cuellar, D-Texas, whose congressional district includes Laredo, said he cannot support a border wall that would create an economic and cultural rift.
"It's a 14th-century solution to a 21st-century problem," Cuellar said. "For people to say, 'build a wall,' they don't know the border. That's why we are holding out."
For his part, Trump has backed conservatives and promised to veto any bill that doesn't include a border wall and elimination of programs or reductions in legal immigration as well.
But Democrats and moderate Republicans are focused on the DACA program and their legislation that would provide a remedy for the limited number of immigrants who are eligible for protection.
The bipartisan bill would extend their protected status, and offer eventual citizenship after 12 years and after successful background checks and proof of employment, college enrollment or military service.
Conservative Republicans have branded the citizenship proposal as amnesty, even though many of the DACA recipients were brought into this country illegally as children and through no fault of their own.
Looming midterm election
The battle and the division among Republicans in the House comes amid the backdrop of the midterm election, with the GOP trying to hold their majority and Democrats needing 23 seats to win back control.
Amodei said there are no political calculations to his support of the discharge petition, only his pledge to address the DACA issue.
"I don't get a single additional vote in my district," Amodei said. "In fact, I may lose some because of the misconceptions (about amnesty)."
Amodei said he is "pretty frustrated going back home and having to defend doing nothing." He said he would rather be criticized if the House had "voted on something," instead of being accused of being in a House that lacks many legislative achievements.
Meanwhile, time is running out for Republican leaders to stop the discharge petition.
The Ryan-called caucus meeting June 7 may be the best shot for conservatives to strike a deal and negotiate with moderates to craft legislation that the factions can agree on.
Any DACA-related legislation that passes out of the House would then face approval in the Senate, where a group of moderate Republicans could join Democrats on compromise legislation if Senate Majority Leader Mitch McConnell, R-Ky., allows a bill to be considered.
Sen. Dean Heller, R-Nev., is aligned with conservatives who want border security first.
But several moderate Republicans have sought to reach an agreement with Democrats on the DACA program.
Sen. Catherine Cortez Masto, D-Nev., has become an outspoken supporter of immigration reform measures and the DACA program. She said the uproar in the House shows the fight to extend the program will continue.
"It's a fight for American families," she said. "It's a fight for our values."
Contact Gary Martin at gmartin@reviewjournal.com or 202-662-7390. Follow @garymartindc on Twitter.