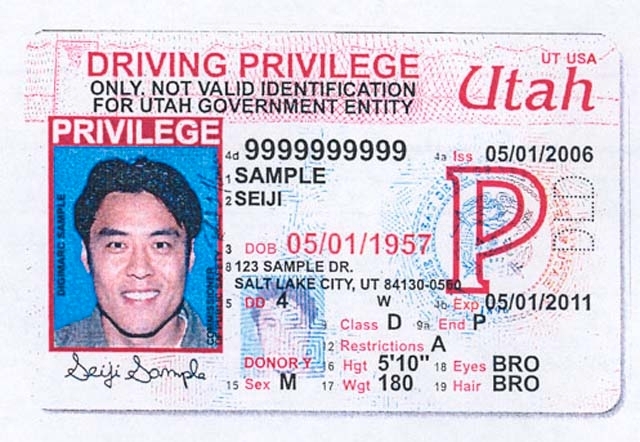 CARSON CITY — A bill allowing people who are not in the country legally to acquire driver authorization cards is on its way to Gov. Brian Sandoval.
The Assembly voted 30-9 on Monday to approve state Senate Bill 303, which would require residents living illegally in Nevada to pass a driving test before they could acquire a card.
Sandoval is expected to sign the measure into law, following Utah, New Mexico and two other states that allow people who are not in the United States legally to drive.
The purpose of the legislation is safety, said bill sponsor and state Sen. Mo Denis, D-Las Vegas.
"It will bring safer roads and additional funding for the highway fund," Denis said earlier this session in support of the bill.
Denis said about 60,000 of the state's 100,000 people who live here illegally are expected to get the card.
The cost of cards is expected to bring in about $3.4 million over the next two years, compared with Department of Motor Vehicles' cost estimates of $1.6 million.
The cards would be available starting Jan. 1.
The main selling point is that Nevadans would be safer if people who are in the country illegally have to pass both written and driving tests to get an authorization card and then buy liability insurance for their vehicles.
A driver authorization card cannot be used for eligibility for any benefits or services offered by the state or local governments. Nor can it be used for voter registration.
The state Senate earlier voted 20-1 to support the bill.
A number of Republican Assembly members opposed the bill, though no opponents spoke during the brief floor discussion.
Nine Republicans in the Assembly voted against the measure.
Four Republicans supported the measure.
One of those voting no was Assemblyman John Hambrick, R-Las Vegas, who said Saturday that his constituents uniformly opposed the measure.
Contact reporter Sean Whaley at swhaley@reviewjournal.com
or 775-687-3900.
Bill to boost speed limit dies in Legislature
CARSON CITY — A bill authorizing speed limits of up to 85 mph on some Nevada highways has died in the Legislature.
SB191 passed the state Senate and was endorsed by the Assembly Transportation Committee.
But the bill languished on the desk of the clerk in the Assembly and died when no action was taken on it by Friday's deadline.
Existing law gives the Department of Transportation authority to set the speed limit on highways it builds or maintains, such as Interstate 80 that stretches 410 miles across Northern Nevada from Utah to the California line.
The current speed limit is 75 mph. The bill would have allowed NDOT to raise the speed limit to 85 mph if it determined it could be done safely.
THE ASSOCIATED PRESS