Just back from Mideast, Gov. Sandoval flies to Morocco for conference
December 13, 2016 - 5:02 pm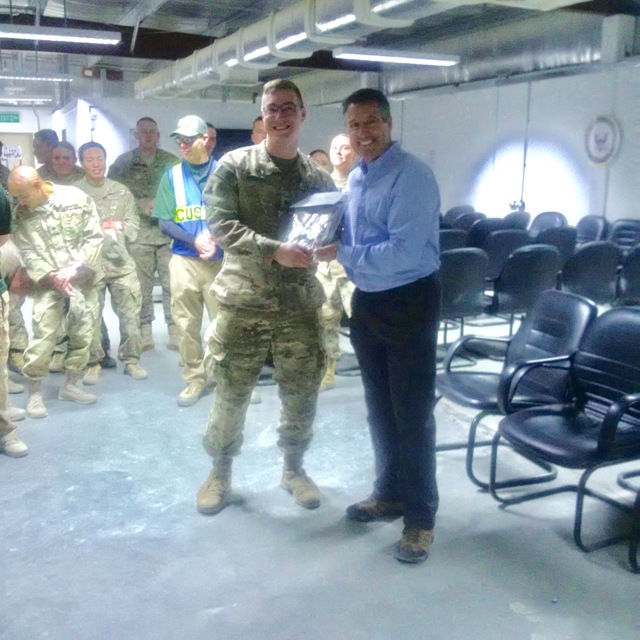 CARSON CITY — Gov. Brian Sandoval was en route Tuesday to the north African nation of Morocco, where he will attend a three-day conference on cross-regional issues of security, migration, trade and energy, his office said.
The Republican governor is among hundreds of political and business leaders from around the globe attending the Atlantic Dialogues conference in Marrakesh, which begins Wednesday and runs through Friday.
Sandoval will participate in a panel discussion about infrastructure investment and workforce development, both of which have been priorities of his administration since he took office in 2011. Now entering the last two years of his second term, Sandoval has focused on diversifying Nevada's economy by courting high-tech industries such as Tesla and implementing programs to train the state's workforce for 21st century jobs.
The panel will discuss how governments and private sector partners can maximize capital investments to drive growth and innovation and create more opportunities for its people, according to the conference agenda.
More than 250 participants from North and South America, the Caribbean, Africa, Europe and Asia are expected to attend the conference, the theme of which is "Changing Mental Maps: Strategies for an Atlantic in Transition."
Sandoval returned on Friday from a trip to the Middle East, where he visited with Nevada troops stationed in Kuwait, the United Arab Emirates and Afghanistan. He was joined by the governors of Oklahoma and Wisconsin on that journey, which was arranged by the U.S. Department of Defense.
Contact Sandra Chereb at schereb@reviewjournal.com or 775-461-3821. Follow @SandraChereb on Twitter.