Keith Pickard to leave Nevada Assembly for state Senate bid
September 28, 2017 - 11:59 am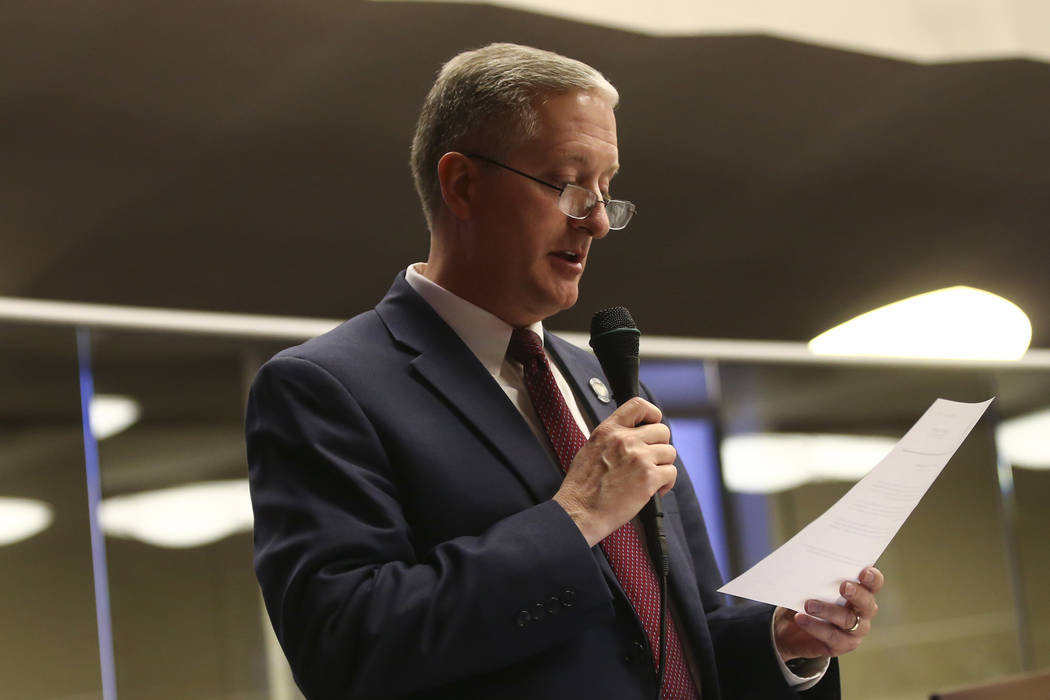 CARSON CITY — Freshman Republican Assemblyman Keith Pickard announced Thursday he will run for the District 20 Senate seat being vacated by Michael Roberson, who is running for lieutenant governor.
Pickard, an attorney, was elected to the open Assembly District 22 seat in Henderson in 2016 and served in the 2017 session.
His announcement sets up a GOP primary challenge against Byron Brooks. The Army combat veteran and small business owner announced his candidacy last month.
On his website, Pickard said he is committed to ensuring that state budgets include accountability measures and benchmarks to assure tax money is not being wasted.
"While essential services like public safety and education should be the priority during the budget process, more efforts should be directed toward spending your money wisely," he said on the website.
On public education, Pickard said he supports adequate funding and affirmative steps to address problem schools and low-performing employees. But he also supports parental choice as one way to improve children's educational opportunities.
Pickard's law practice focuses on divorce and custody cases, post-decree disputes, and child relocation cases. Before attending the Boyd School of Law he was an executive at Fortune 500 construction and development companies and was a partner in a public works contracting firm. He is married to Clark County District Court Hearing Master Margaret Pickard.
Senate Republicans want to regain control of the house in 2018, and holding onto District 20 is key to that effort. The Henderson district as of the end of August had 29,330 active registered Democrats, 28,210 Republicans and 17,595 nonpartisans.
Democrats have an 11-9 advantage in the Senate, with one Independent voting with Democrats.
Contact Sean Whaley at swhaley@reviewjournal.com or 775-461-3820. Follow @seanw801 on Twitter.