Kihuen knocks off Hardy, Rosen topples Tarkanian in congressional races
November 9, 2016 - 1:24 am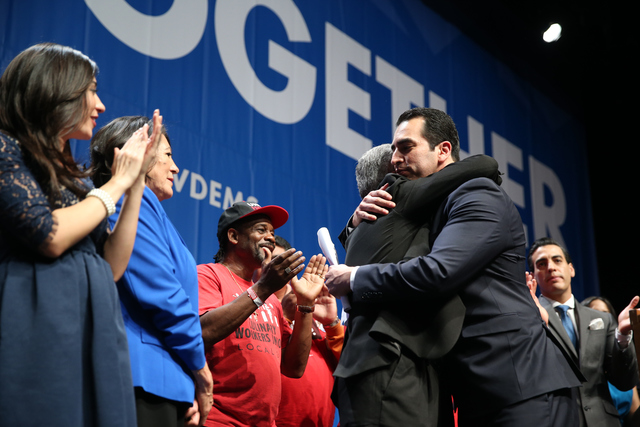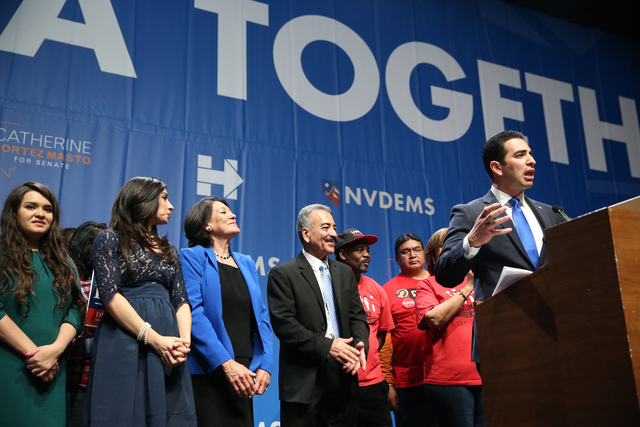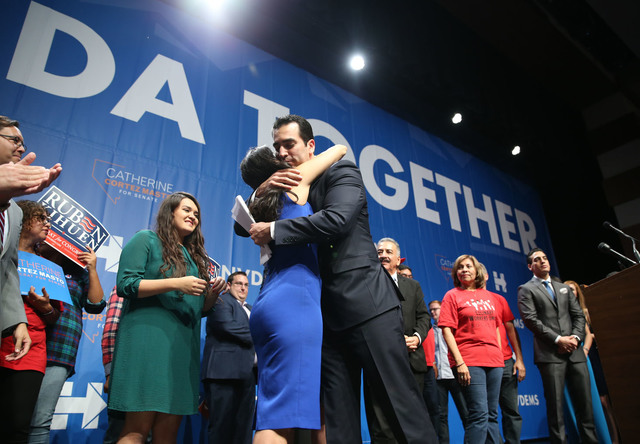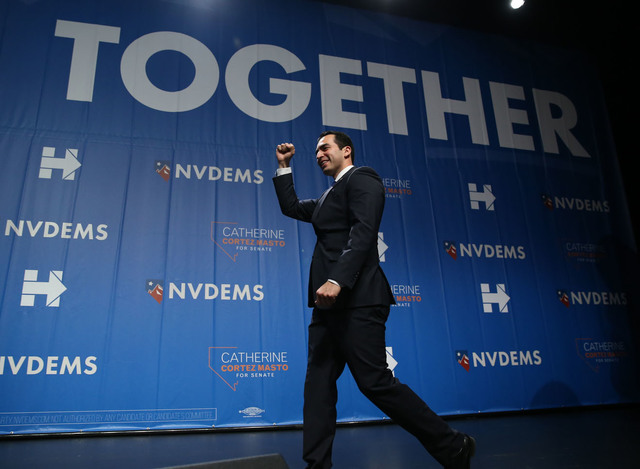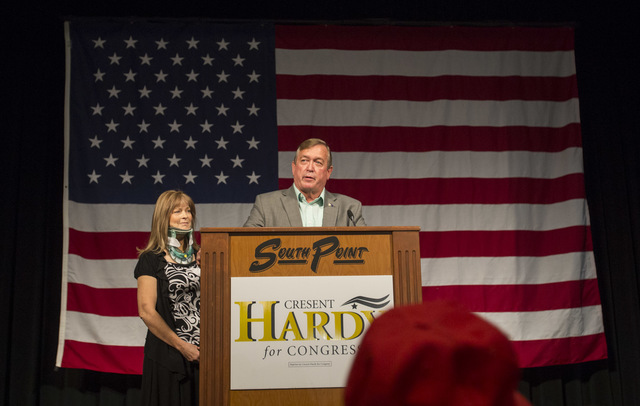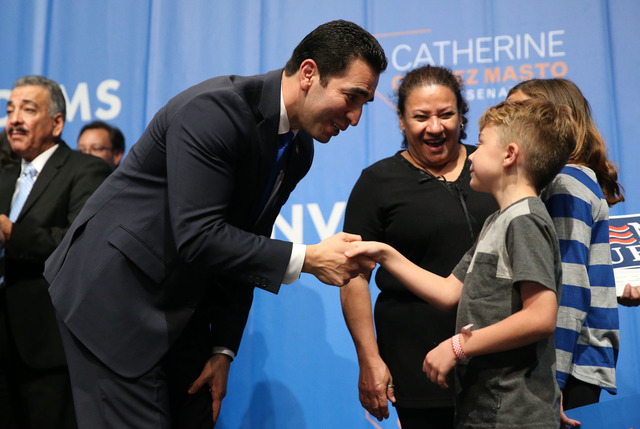 Democrats picked up two Nevada congressional seats on Tuesday, as state Sen. Ruben Kihuen defeated incumbent Republican Rep. Cresent Hardy in the 4th Congressional District, and Democrat Jacky Rosen defeated Republican Danny Tarkanian in the 3rd Congressional District.
With 100 percent of precincts reporting statewide, Rosen had 146,653 votes (47.2 percent) to Tarkanian's 142,726 (45.9 percent). Tarkanian's campaign said shortly after 10 p.m. that it remained optimistic that late returns would put him over the top, but that was not the case.
The seat was open because Republican incumbent Rep. Joe Heck ran for the U.S. Senate seat of retiring Minority Leader Harry Reid, D-Nev.
In the 4th Congressional District race, Kihuen received 121,394 votes (51.8 percent). Hardy tallied 97,560 votes (41.6 percent). The district includes North Las Vegas and all or parts of six rural counties.
Kihuen gave a victory speech at a Democratic event at the Aria in Las Vegas, thanking supporters and family for their help. He also thanked his "friend and mentor" Reid.
Hardy conceded at a Republican event at South Point.
"I have no regrets in what I've done and where I've stood," Hardy said. "It's been nothing but a privilege, and I thank you for the opportunity."
Incumbent U.S. Rep. Dina Titus, D-Nev., cruised to another two-year term in Nevada's 1st Congressional District. She carried the heavily Democratic district in urban Las Vegas with 116,045 votes (61.8 percent), while Republican opponent Mary Perry garnered 54,053 votes (28.8 percent).
In Northern Nevada's 2nd Congressional District, U.S. Rep. Mark Amodei, R-Nev., was leading Democratic opponent Chip Evans, 58 percent to 36 percent. Evans was the first congressional candidate in Nevada to concede at 9:34 p.m. Tuesday.
The GOP had captured at least 118 seats in the House of Representatives, ensuring it maintains control of the lower chamber of Congress, according to the Associated Press. Democrats were expected to make some inroads into the Republicans' current margin of 247 to 188, which includes three vacancies. But they were unlikely to realize their goal of gaining a dozen seats or more.
Sandy Lopez and Brooke Wanser of the Review-Journal and the Associated Press contributed to this report. Contact Ben Botkin at bbotkin@reviewjournal.com or 702-387-2904. Follow @BenBotkin1 on Twitter.