Las Vegas tragedy on scale no one has ever known, Gov. Sandoval says
October 9, 2017 - 1:38 pm
Updated October 9, 2017 - 7:10 pm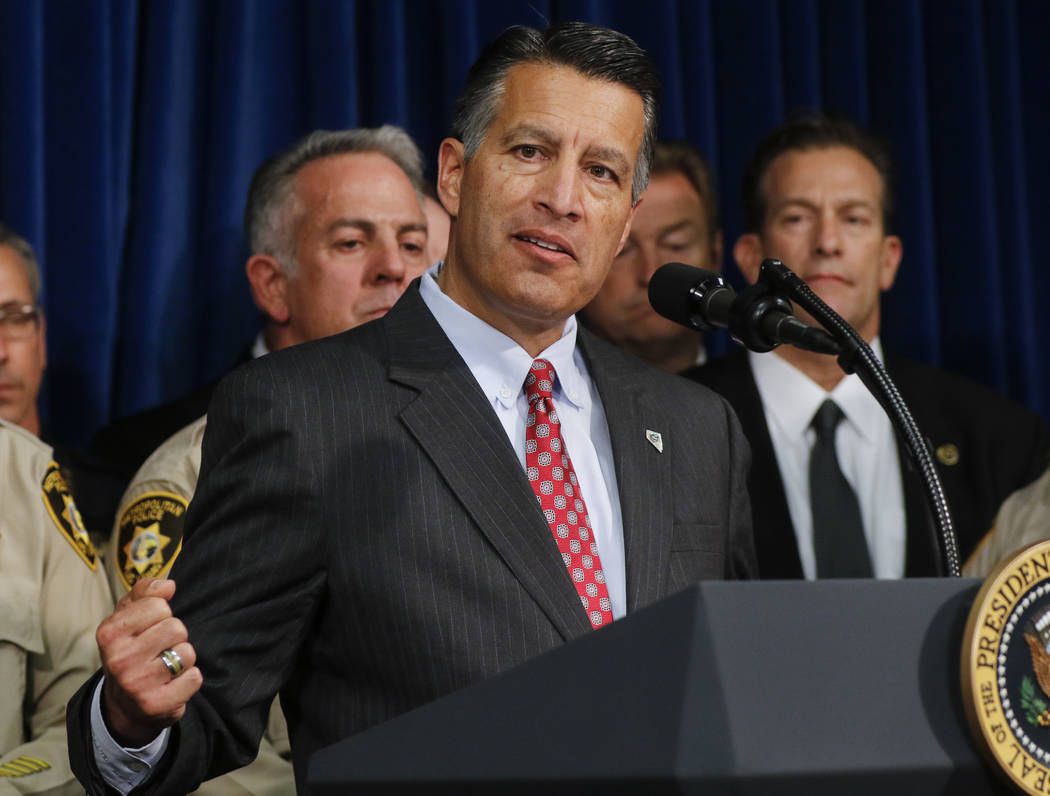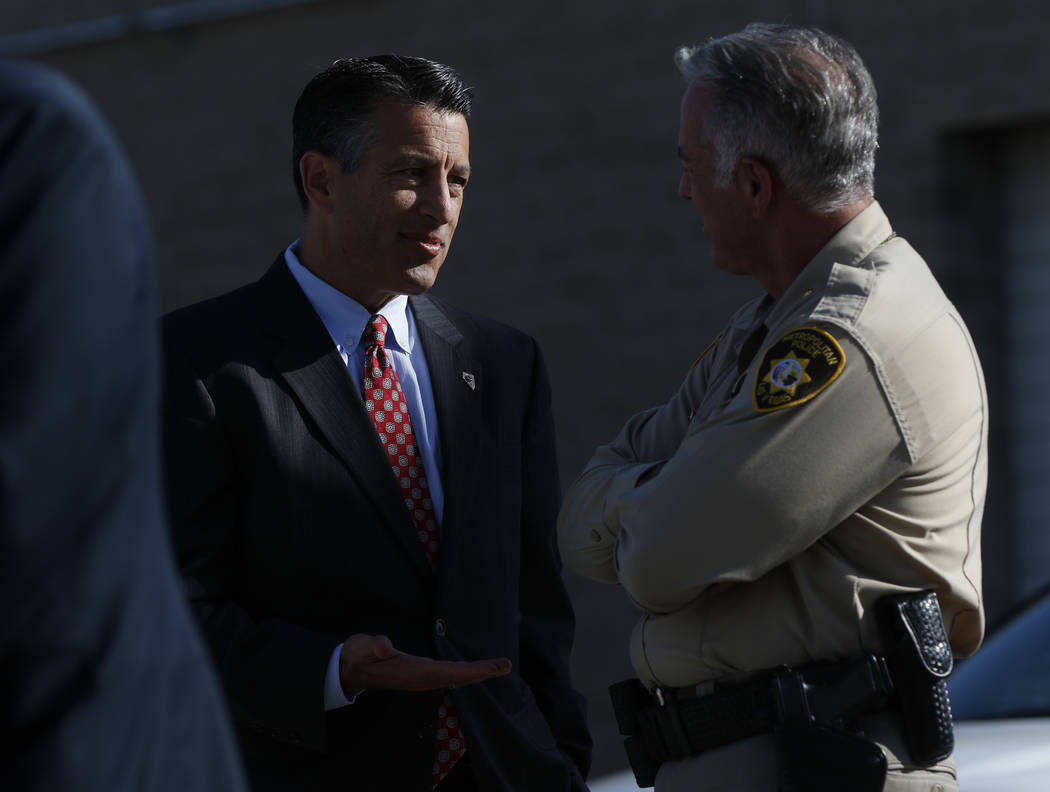 Gov. Brian Sandoval spoke emotionally on Monday while praising the efforts of first responders and Las Vegas residents who assisted victims of the Oct. 1 shooting that killed 58 people and wounded nearly 500 others.
Sandoval's brief remarks provided some sensitive insight into how the governor is personally grieving while noting "we had a tragedy on a scale that no one in our state, that no one nationally or internationally, has ever known."
"This is a trauma that I personally don't know how to handle," Sandoval said at the start of the Nevada Department of Transportation's monthly board meeting.
"I know that we're going to do everything we can to provide the resources out there for people and whatever they need," he said. "This isn't about me, but some of the things that I saw are things that I will never forget, that I will never get over. It's just really difficult."
Sandoval said that he was touched by "remarkable stories" about strangers helping each other in the moments immediately after a shooter opened fire from the 32nd floor of Mandalay Bay, raining gunfire on the Route 91 Harvest festival.
The governor also hailed the efforts of Las Vegas Metropolitan police officers and ambulance crews who responded to the shooting, along with NDOT crews who assisted with closing Interstate 15 and surface streets near Mandalay Bay.
Sandoval also acknowledged people who have donated blood to victims and donated to a GoFundMe account that raised $10.3 million as of Monday afternoon.
"The amount of compassion just makes me proud to be governor of this state," Sandoval said.
The father of an 18-year-old woman who was shot on Oct. 1 told Sandoval that Las Vegas should shed its Sin City moniker and be renamed Heart City, given the "outpouring of assistance his family received," the governor said.
While attending a candlelight vigil with his daughter, Sandoval said he was struck by the number of young people struggling to understand what happened.
"I think it's important that we not try to lock this away and ignore it, that we do talk about it and take it head-on and figure out what needs to happen as we move forward," Sandoval said. "We can never guarantee that something like this can't happen again, but we can learn from it and we can build on it."
Contact Art Marroquin at amarroquin@reviewjournal.com or 702-383-0336. Find @AMarroquin_LV on Twitter.