Law would make impersonating attorney a felony in Nevada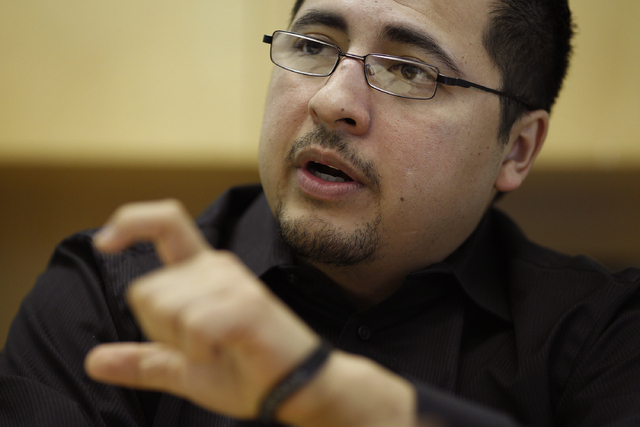 CARSON CITY — Fraudsters who illegally provide legal services without a law license may face tougher penalties.
Assembly Bill 148 would slap legal document preparers and notaries public with felony charges if they defraud clients by pretending to be attorneys.
"We have some predatory businesses in the state of Nevada who misrepresent themselves as having the ability to give legal advice and they cause irreparable harm," Assemblyman Edgar Flores, D-Las Vegas, the bill's sponsor, told the Assembly Judiciary Committee on Wednesday.
"Irreparable harm" kicks in under the bill when the client was victimized in a way that a civil penalty cannot fix, like the filing of frivolous asylum petitions that can lead to deportations.
The bill allows prosecutors to charge violators with a class D felony, punishable one to four years in prison. Under current law, a perpetrator is guilty of a gross misdemeanor, which is punishable by a fine of up to $10,000, restitution and up to a year in jail.
The secretary of state's office is responsible for enforcing registration and regulation of notaries public and legal document preparation firms. Deputy Secretary of State Gail Anderson testified in support of the bill, saying the office also does outreach to the public about the issue.
Contact Ben Botkin at bbotkin@reviewjournal.com or 775-461-0661. Follow @BenBotkin1 on Twitter.