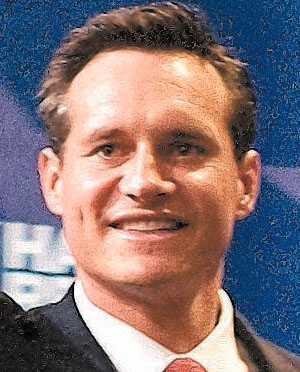 CARSON CITY — Legislative money panels hit the road for hearings on education budgets as the Nevada Legislature kicks off week four. Legislators also will take up election reforms, gun permits, green energy measures and juvenile services.
Assembly Ways and Means and Senate Finance subcommittees will review K-12 education budgets Monday morning in Carson City before traveling to Southern Nevada, where they will hold another hearing that night at Green Valley High School.
Local governments would be able to enact new restrictions related to the placement of wind and solar energy systems under a bill to be considered by the Assembly Government Affairs Committee. AB122 would expand existing "reasonable" restrictions to include consideration of location and appearance.
Concealed weapons permits will be considered by both state Senate and Assembly judiciary committees.
Besides streamlining concealed weapons permits by allowing applicants to qualify for a type of weapon instead of individual guns, AB143, to be heard by Assembly Judiciary, would also make the names of permit holders and any information about the status of their permit confidential.
The Nevada Supreme Court last year ruled that records about former Gov. Jim Gibbons' concealed weapon permit should be released after the Reno Gazette-Journal sued. The court ruled that while weapon permit applications are confidential, the applicant's identity and any subsequent records of investigation, suspension or revocation are not. AB143 would make all records confidential.
Public officials who violate Nevada's Open Meeting Law would be subject to civil penalties up to $500 under AB59, to be considered Tuesday by Assembly Government Affairs.
Election reform packages proposed by Secretary of State Ross Miller will receive hearings Tuesday in front of the Assembly Legislative Operations and Elections Committee. AB82 deals with new requirements for organizers; voting precincts; campaign donations and electronic filing of contribution reports. AB81 makes various changes to qualifications for minor political parties and raises candidacy filing fees.
AB157, sponsored by Assemblyman Pat Hickey, R-Reno, would move Nevada's primary election from the second Tuesday in June to the second Tuesday in September. The panel will consider that bill Thursday.
The Senate Education Committee on Wednesday will hear bills that are part of education reforms proposed by Democrats. They include creating reading skills development centers at the state's two universities to help grade schoolers who have trouble reading and establishing a State Board of Charter Schools.
Senate Natural Resources will hold a hearing on SJR5, a resolution opposing any plans by the federal government to expand wild horse management areas in Nevada.
On Thursday, Assembly Ways and Means and Senate Finance subcommittees will hear budgets pertaining to the Nevada System of Higher Education.
Assembly Natural Resources, Agriculture and Mining will consider AB167, which would make it a felony to intentionally introduce an invasive aquatic species into Nevada waterways and impose civil penalties of up to $250,000.
Money subcommittees on Friday review Child and Family Services budgets, including juvenile services and youth camps, areas that would be subject to big funding decreases under Gov. Brian Sandoval's spending plan.