Lawmakers, hospital officials take issue with Sandoval's budget reductions for mental health services
February 8, 2017 - 7:05 pm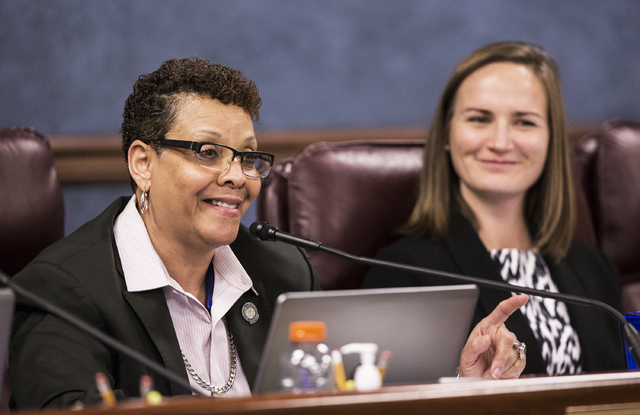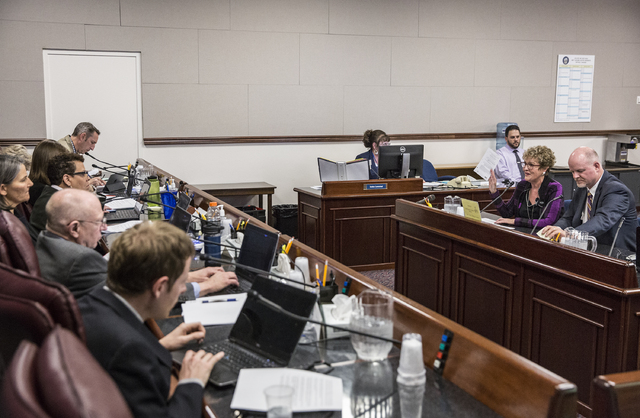 CARSON CITY — Questions and concerns were raised at a Senate hearing Wednesday on the adequacy of state funding for mental health treatment, with lawmakers and hospital officials questioning budget reductions proposed in Gov. Brian Sandoval's 2017-19 budget.
Bill Welch, representing the Nevada Hospital Association, told the Health and Human Services Committee that he is perplexed about the plan to reduce funding because the need for services is increasing.
While there was some improvement from the crisis situation three years ago, the situation has taken a turn for the worse, he said.
Welch said he surveyed the state's hospitals ahead of the hearing and found 151 patients with mental health issues in their emergency rooms, with 112 medically cleared but waiting for placement.
"For whatever reason, we're losing ground again," he said.
The reduction in funding for state-funded mental health programs has been proposed because of an expanded Medicaid program from the Affordable Care Act. Sandoval's budget proposes reductions in state programs because more Nevadans are eligible for Medicaid and can get mental health treatment through the program funded both by the state and federal government.
Funding for clinical services is about $169 million this year. That would be reduced to $143 million, or 15 percent less, in 2017-18, and to $140 million, or 2 percent less, in 2018-19.
Mental health funding is expected to be a major issue for many lawmakers in the 2017 session.
Welch said he is not criticizing state officials because a lot of effort is being made to treat this population. He suggested that Sandoval convene a summit to address the issue.
"We have to meet this head on," said committee Chairwoman Pat Spearman, D-North Las Vegas.
Failing to move quickly is the difference between changing the oil in your car or waiting and having to replace the engine, she said.
Sen. Julia Ratti, D-Sparks, said there are many gaps in Nevada's mental health treatment system. Even if the dollars are not needed in one area, they are needed in others, she said.
Cody Phinney, administrator of the Nevada Division of Public and Behavioral Health, told the committee that the agency will work with all those involved in the delivery of mental health services. But she asked lawmakers to consider the whole system, including the expansion of access to health care through Medicaid, as the discussion moves forward.
Contact Sean Whaley at swhaley@reviewjournal.com or 775-461-3820. Follow @seanw801 on Twitter.