Lawsuit aims to stop recall attempts targeting 3 Nevada state senators
October 16, 2017 - 5:03 pm
Updated October 16, 2017 - 11:06 pm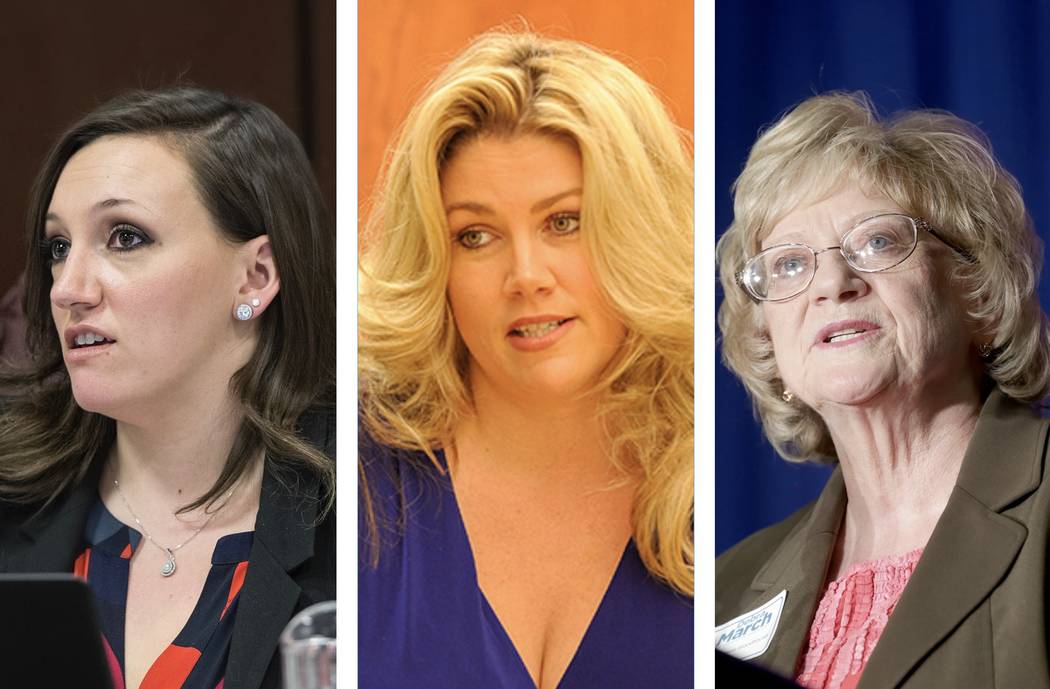 A federal Voting Rights Act lawsuit has been filed in an attempt to halt a trio of recall efforts aimed at three sitting Nevada state senators.
Five plaintiffs are named in the complaint: Nora Luna, Bilal Shabazz, Diane Crump-Richmond, Susan Florian and Demi Falcon.
The lawsuit was filed Monday by attorneys Marc Elias, a prominent Democratic Party attorney who served as general counsel to former presidential nominee Hillary Clinton, and Bradley Schrager, former counsel for the Nevada Democratic Party.
The complaint claims the recall election would put a burden on the plaintiffs' right to vote, and that the recalls would "undermine a republican form of government by threatening to upend the undisputed results of legitimate and regularly scheduled election."
The lawsuit names Nevada Secretary of State Barbara Cegavske and Clark County Registrar of Voters Joe Gloria as defendants. It is common for lawsuits challenging the constitutionality of a law to name the officials in charge of enforcing that law.
Republican groups are trying to recall state Sens. Joyce Woodhouse, D-Henderson, Nicole Cannizzaro, D-Las Vegas, and Patricia Farley, I-Las Vegas. Woodhouse and Cannizzaro were elected in 2016, while Farley was elected in 2014 and has said she does not intend to run for re-election in 2018.
To force a recall election, petitioners will need to gather more than 14,000 signatures from those who voted in Woodhouse's and Cannizzaro's Senate districts in 2016, and more than 7,400 from 2014 voters in Farley's district.
The signatures for the Woodhouse recall are due to the county registrar by Oct. 31, with signatures for the other two due in the second week of November.
Gloria estimated in August if all three recalls made it to special elections, it would cost taxpayers more than $150,000.
If all three recalls succeed, Republicans would retake control of the state Senate. Democrats hold an 11-9-1 advantage, with Farley caucusing with the Democrats last session.
Contact Colton Lochhead at clochhead@reviewjournal.com or 702-383-4638. Follow @ColtonLochhead on Twitter.