Laxalt gets $1M ad support from conservative group
November 3, 2017 - 3:00 am
Updated November 3, 2017 - 6:30 am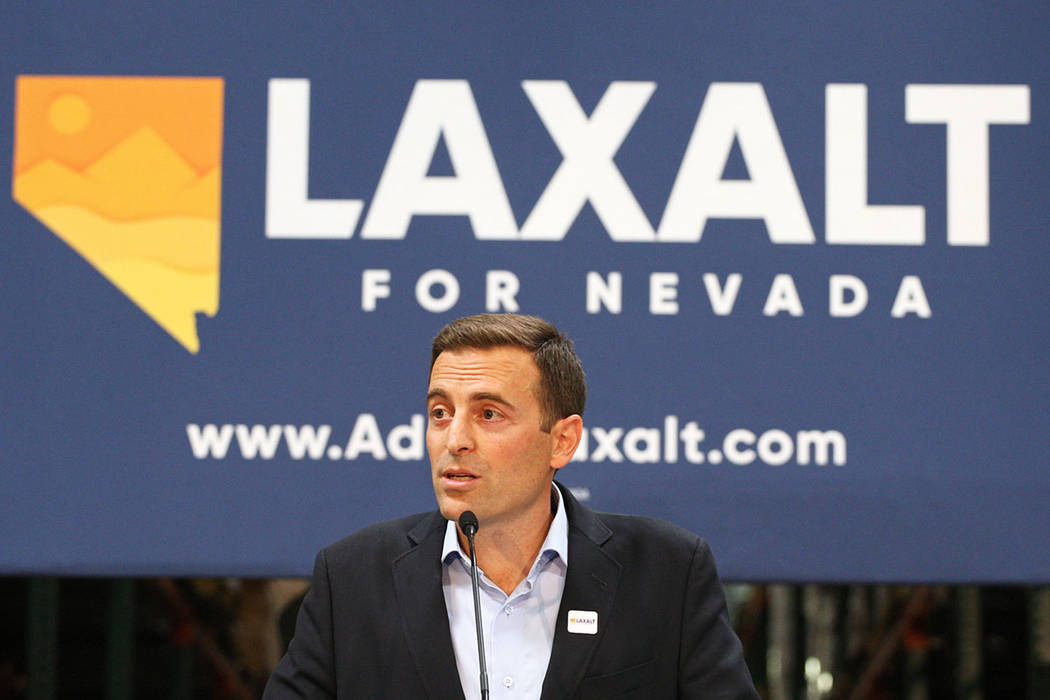 A conservative super PAC is launching a million dollar ad campaign to support newly announced Republican gubernatorial candidate Adam Laxalt.
The ads come from Freedom Partners Action Fund, a super PAC with ties to Republican-megadonors, brothers Charles and David Koch. And that early-cycle, seven-figure ad buy seems to indicate that national Republican groups are more than ready to throw significant cash behind Laxalt as he vies to replace the term-limited Gov. Brian Sandoval.
The ad is the PAC's first political ad of the 2018 cycle.
Laxalt, Nevada's current Attorney General. formally kicked off his campaign on Wednesday and is considered the favorite in the Republican primary against Nevada Treasurer Dan Schwartz and local businessman Jared Fisher.
"Adam Laxalt is the bold leader Nevadans deserve. Too many politicians say one thing and do another to get elected, but Adam Laxalt is a public servant committed to putting politics aside and the people first," Bill Riggs, a spokesman for the super PAC, said in a statement announcing the ads. "Whether it's for quality education and greater opportunity or standing up to higher taxes threatening businesses and workers, Adam Laxalt's record and commitment to helping Nevada communities and its families makes him the best choice for the state's next governor."
The ads are slated to run on broadcast and cable television networks across Nevada as well as on multiple digital and social media platforms for the next three weeks.
Contact Colton Lochhead at clochhead@reviewjournal.com or 702-383-4638. Follow @ColtonLochhead on Twitter.