Legislator voted to give his nonprofit $100K, sparking transparency concerns
Updated September 1, 2023 - 2:01 pm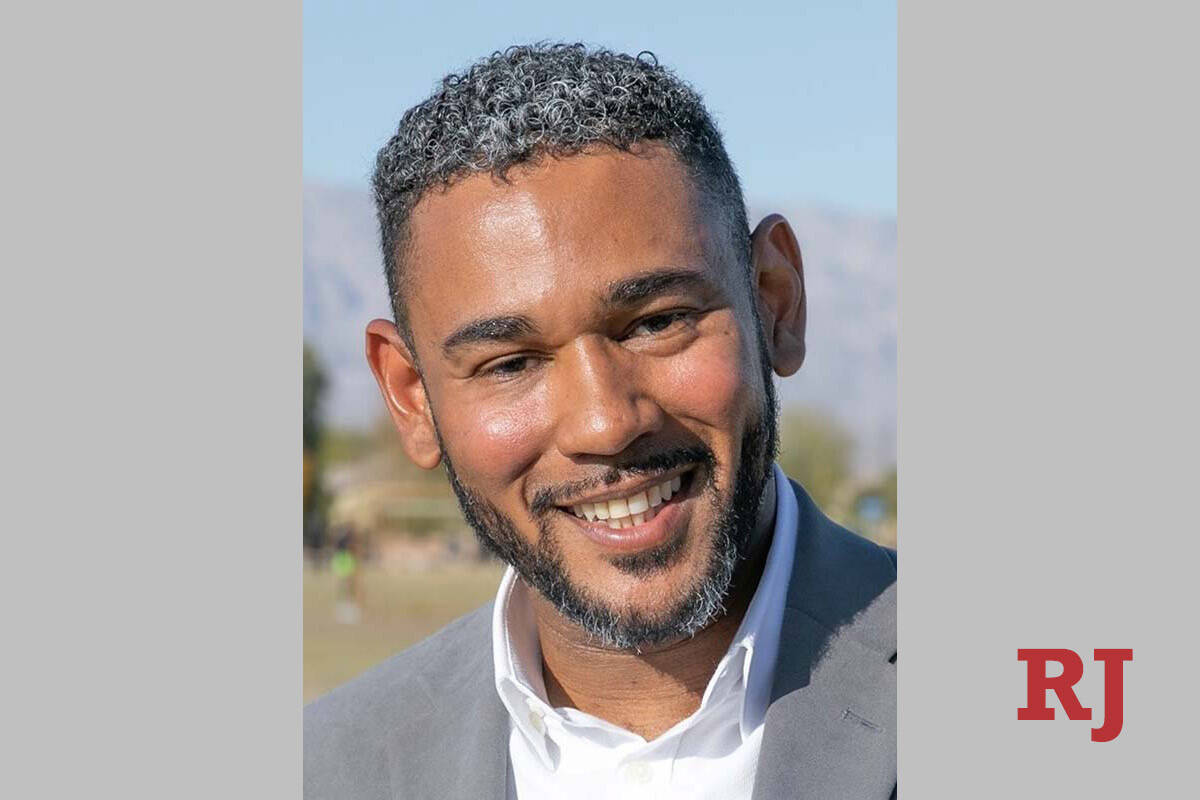 A state lawmaker did not disclose in financial statements that he led an organization that he ultimately voted to give $100,000 to, raising questions about transparency around the disclosure process for legislators.
Assemblyman Cameron "C.H." Miller, D-North Las Vegas, took over as the president and chief executive officer of the Urban Chamber of Commerce in January 2023, but he did not disclose the role on the financial disclosure statement he submitted to the state in January.
All state and local elected officials and appointed public officers must file a financial disclosure statement by Jan. 15 of each year they are in office, outlining all sources of income, real estate and whether they owe a creditor money.
Miller told the Las Vegas Review-Journal that failing to disclose his position on his financial disclosure statement — which he filed on Jan. 17 — was an oversight that he said he would amend promptly. An updated version of the filing showed Miller had since disclosed the organization as a source of income.
Roughly six months after joining the chamber, Miller voted alongside a bipartisan group of 38 other legislators to approve Assembly Bill 525, a bill that gave one-time funds to dozens of nonprofit organizations, including $100,000 to the Urban Chamber's Community Development Corporation for its Nevada Small Business Development Center, which helps small businesses with a variety of services and mentoring assistance.
When the bill was brought before the Assembly Committee on Ways and Means, Miller put on the record that he was employed by the urban chamber and abstained from voting on the bill. After the Legislative Counsel Bureau cleared him to vote, he voted yes on the bill when it moved to the Assembly floor, according to Assembly Democratic Caucus spokesperson Leo Villalobos.
'That's not ethics'
Financial disclosure statements cover the preceding calendar year, so Miller would not have been legally required to include his position with the Urban Chamber, according to the secretary of state's office.
There are penalties for filing a financial disclosure statement past the deadline — the secretary of state's office has issued 97 penalties this year — but the office is not responsible for the content, completeness or accuracy of any document filed in the secretary of state's office, according to spokeswoman Cecilia Heston.
While the secretary of state's office does have oversight on the reports, they rely on the help of individuals to report potential violations.
Under state law, if somebody "knowingly" offers any false or forged filings to the secretary of state's office, they could be found guilty of a felony, sentenced to no more than five years in prison and fined no more than $10,000.
The Legislative Counsel Bureau's legal division said it was their view that a legislator would not have been required to make disclosures on the record or abstain from voting on AB 525 because the measure impacts most citizens in the state and doesn't meet the standard for a disqualifying conflict of interest.
Dan Lee, a political science professor at UNLV, said Miller's erring on the side of caution to abstain originally is an example of the system working.
"People could still worry about like, 'Oh, well, it's still a little bit shady,' but … I don't think that this was really a case where there's too much conflict of interest," Lee said. "I think he did everything that he was supposed to do."
But Fred Lokken, a political science professor at Truckee Meadows Community College in Reno, didn't think Miller's actions were transparent enough and point to a larger problem. The fact that Miller received the OK to vote to give his organization $100,000 is a problem, Lokken said.
"That's the state of our ethics laws in Nevada," he said. "To me it's very sad. That's not ethics."
Lokken argued the issue is not just about the vote, but what occurred behind the scenes, as the Legislature is not subject to open meeting laws and self-polices their own ethics.
"You can argue the technicalities, 'Well we really don't have an ethics law so I'm not violating it,' but I think for the average voter, they're disappointed," he said. "They expect more from their legislators."
'A higher standard'
Miller voted in June to approve AB 525. He told the Review-Journal his role with the Urban Chamber was made public in December.
Miller is not the only legislator to have voted for the legislation while also working for one of the organizations that received funds. Last week, the Review-Journal reported that Assemblywoman Michelle Gorelow, D-Las Vegas, was hired to lead a nonprofit weeks after she voted to give it $250,000 from the same bill.
On Thursday, Republican operative Chuck Muth filed an ethics complaint against Gorelow, saying she had violated state law.
Disqualification to vote generally applies only to private bills where an individual would be affected, such as estate bills and joint-stock companies, the Legislative Counsel Bureau said.
Assemblyman Phillip "P.K." O'Neill, who previously served on the Nevada Commission on Ethics, called Miller's actions "disappointing." O'Neill also voted for the bill, but said he wasn't employed by any of the nonprofits or on their boards.
The ethics commission has authority related to legislative activities and could take it upon themselves to proceed with an investigation, or an individual can file a complaint, O'Neill said.
Assembly Speaker Steve Yeager, who is also vice chair of the Assembly Select Committee on Ethics, said in a statement that Miller has been clear about his role with the urban chamber, which is why he conferred with the Legislative Counsel Bureau.
"They were clear he did not need to abstain from the vote because of the vast benefit these funds will have for the state of Nevada and I agree, these funds will go a long way in supporting Nevada's black owned small businesses," Yeager said.
But Lokken said this should be considered an argument for the next Legislature to redo the ethics law, which he called "woefully inadequate."
"This is recurring enough," Lokken said. "All of our ethics law needs review, refinement and reinforcement. … I really think it begs for a higher standard on every elected official."
Contact Jessica Hill at jehill@reviewjournal.com. Follow @jess_hillyeah on X.