Lombardo: Gas state of emergency still in place, no reports of price gouging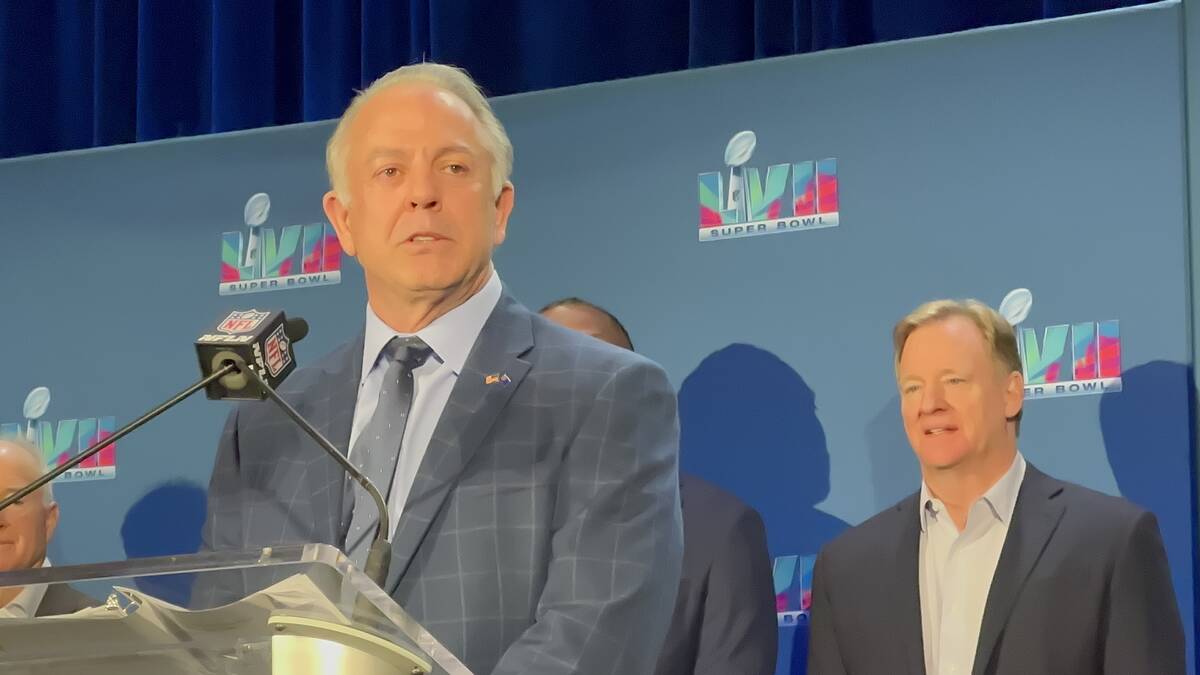 Gov. Joe Lombardo said he is not aware of any reports of price gouging following last week's shutdown of a pipeline that supplies gasoline to Las Vegas.
"We did make a public announcement, the attorney general would be engaged in any prosecution or investigation if that was to occur," Lombardo told the Las Vegas Review-Journal on Monday. "Hopefully it hasn't occurred, but we've done a pretty good job of mitigating that overall situation."
Average retail gas prices have increased over the last week in the Las Vegas Valley, going from $4 for a gallon of regular unleaded gasoline on Feb. 6, to $4.16 Monday, according to AAA. Prices are up 27 cents per gallon over the last month in Southern Nevada.
The leak in the 566-mile CalNev pipeline Thursday led to about 205 gallons of gas leaking from the above-ground pipeline. That resulted in energy company Kinder Morgan shutting down the system. The leak was detected at a pumping station in Long Beach, California. The pipeline supplies gasoline, diesel and jet fuel to locations in California and Nevada.
Lombardo said hasn't been told if the pipeline is back to 100 percent, but indicated that there is more than enough supply until that occurs.
"I'm not sure of that yet, that's why the emergency order is still in place," Lombardo said. "We want to make sure that we're at 100 percent capacity before we lift that emergency. But it takes a lot of time to recharge a 500-mile gas line."
Despite that there was never a danger of running out of gas across the valley, some residents rushed to area gas stations, causing long lines to build up at many retail locations.
"I think the lines at the gas stations was more of a panicked reaction," Lombardo said. "Because we do have redundancy built into the system for these types of incidents …We were just taking caution (with the emergency declaration) and we didn't create a detrimental environment for the whole Las Vegas Valley and the tourism as a result."
With Las Vegas heavily relying on California for its gas supply, the pipeline issue renewed focus that other means of importing fuel to the valley need to be discussed.
"That's always been at the front of mind," Lombardo said. "We need to continue those conversations so we're not in a situation in the future."
Contact Mick Akers at makers@reviewjournal.com or 702-387-2920. Follow @mickakers on Twitter.