Lombardo ordered to pay $20K for ethics violation
Updated July 25, 2023 - 8:11 pm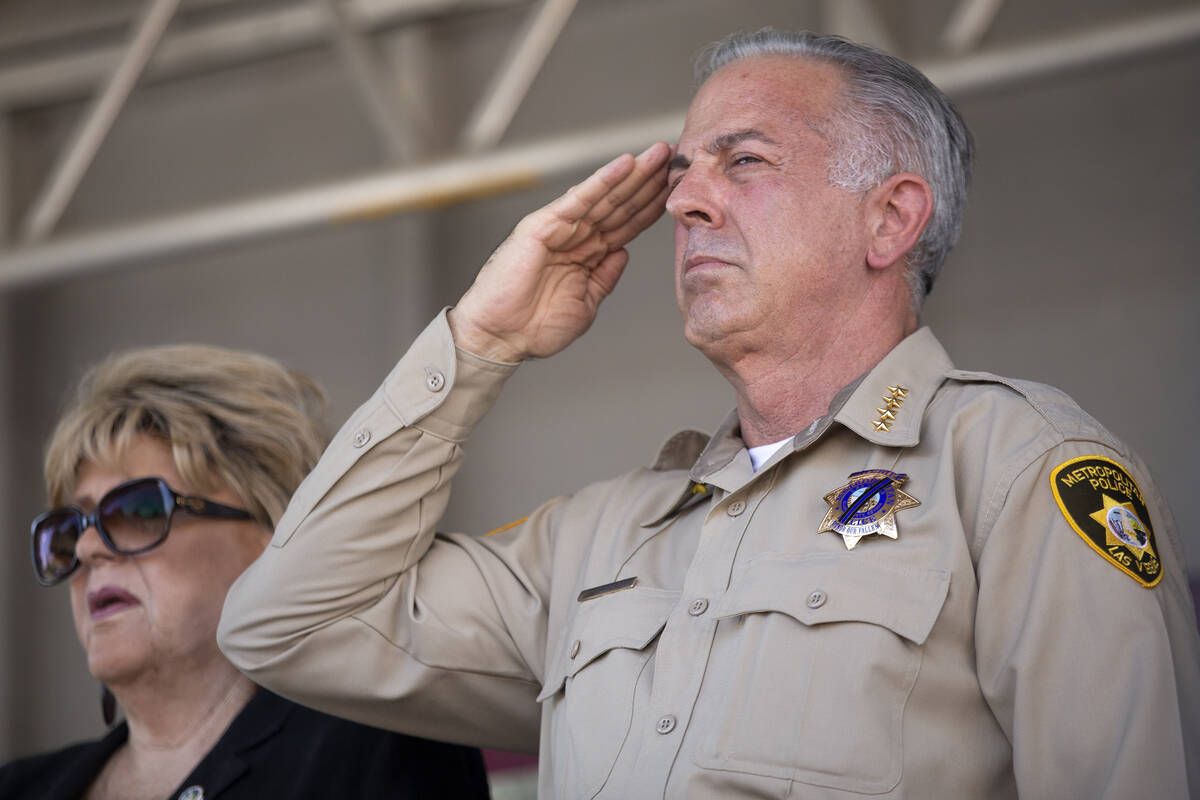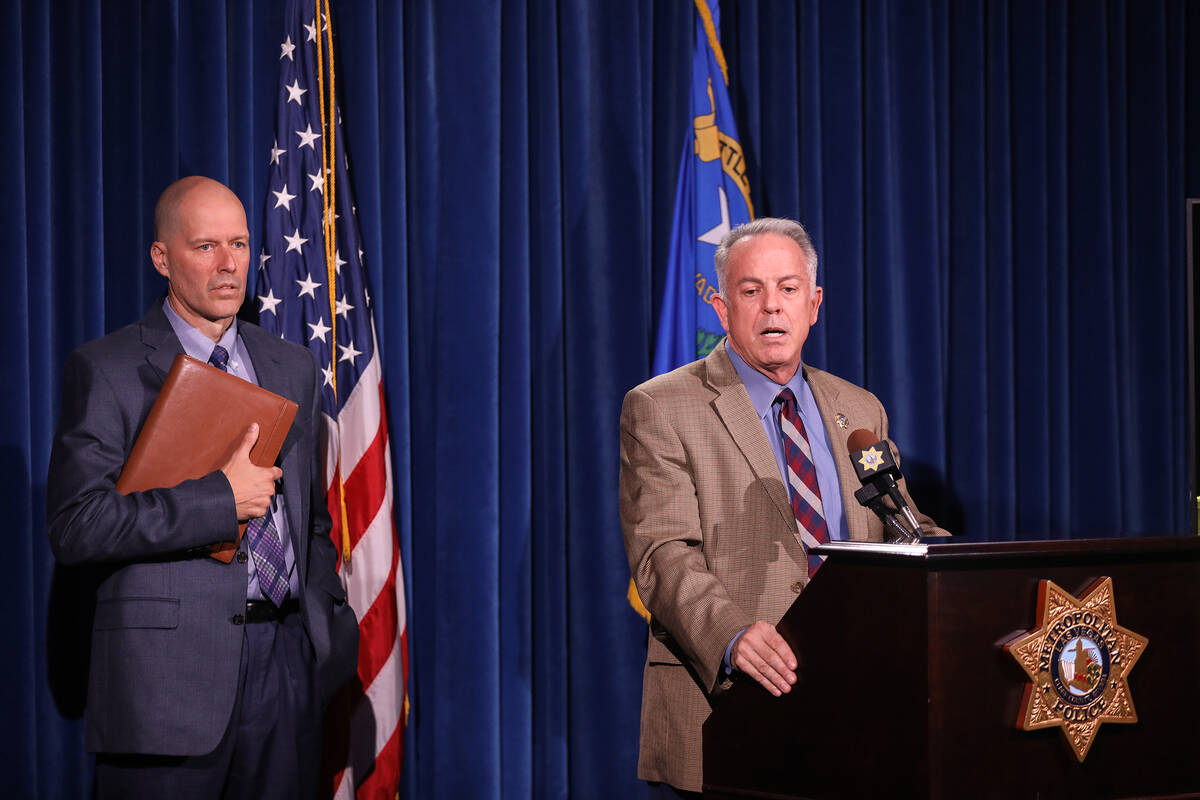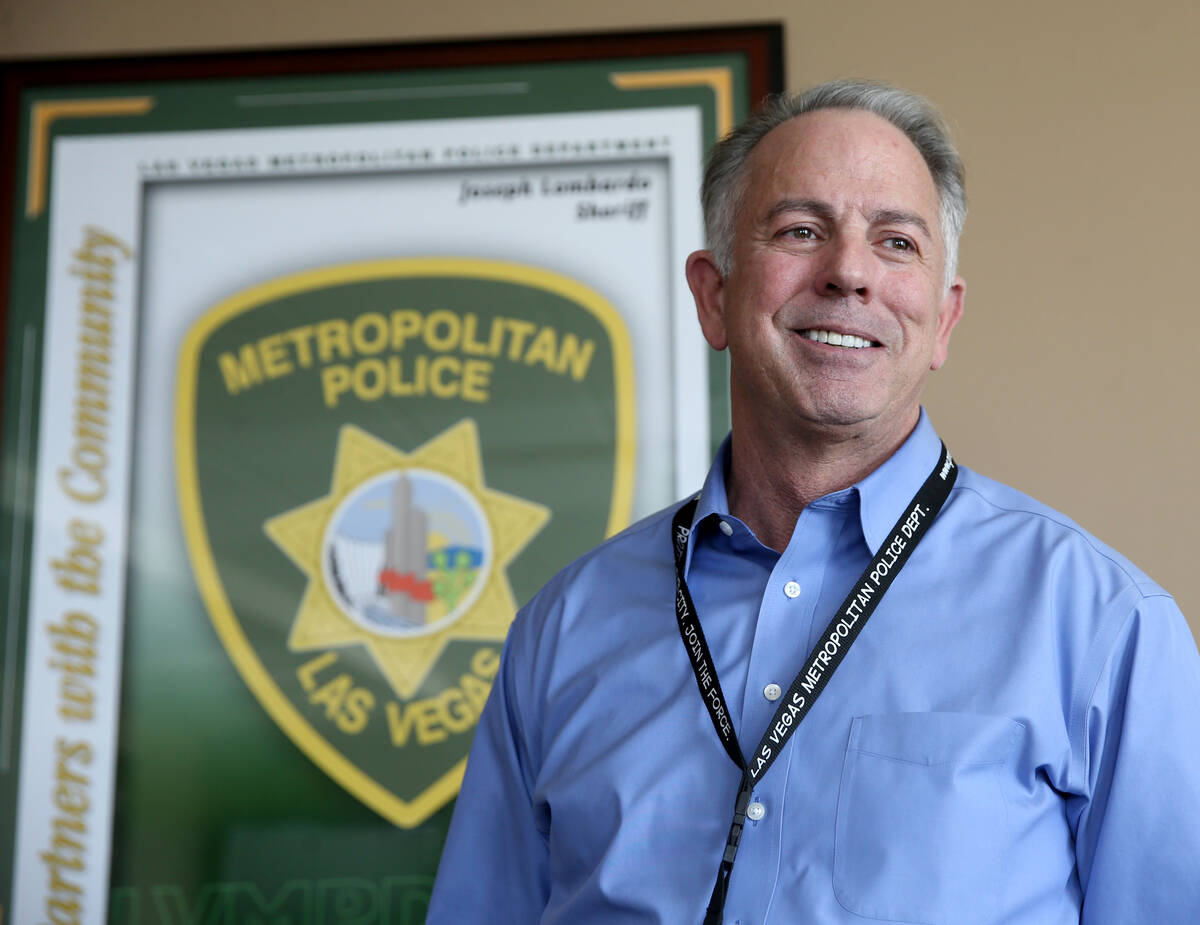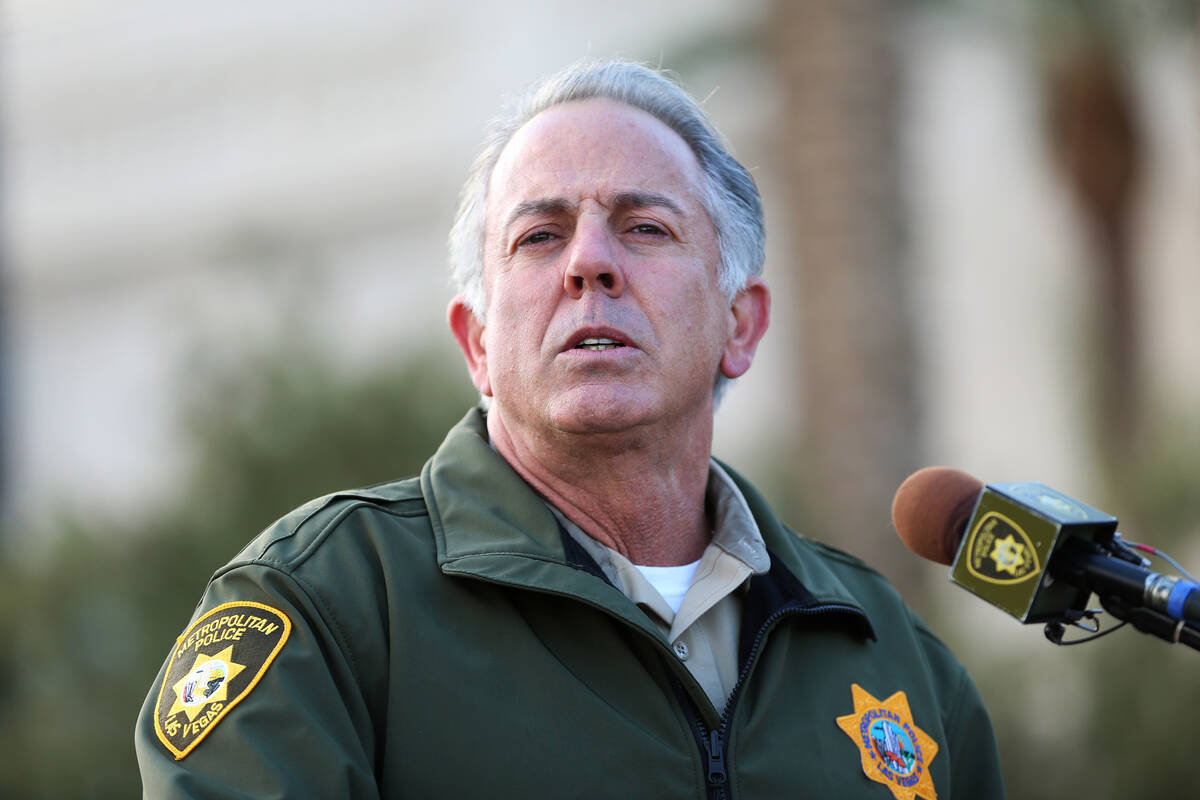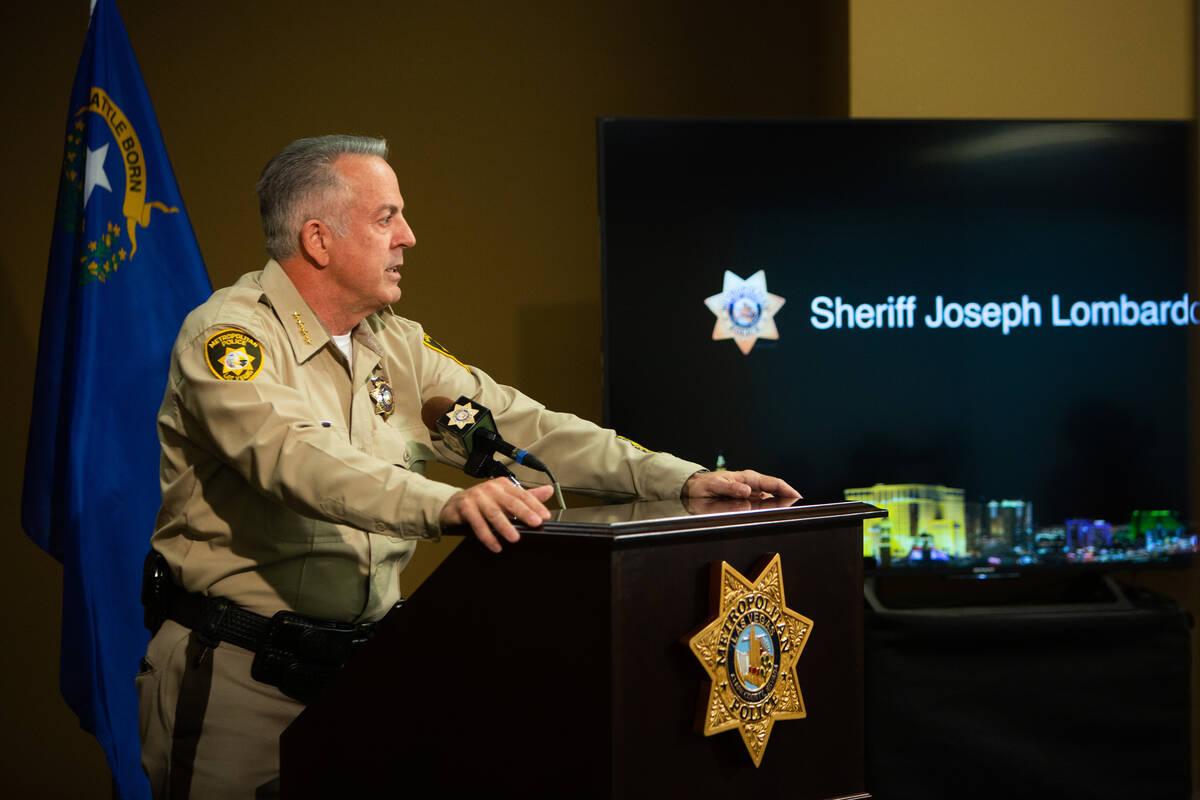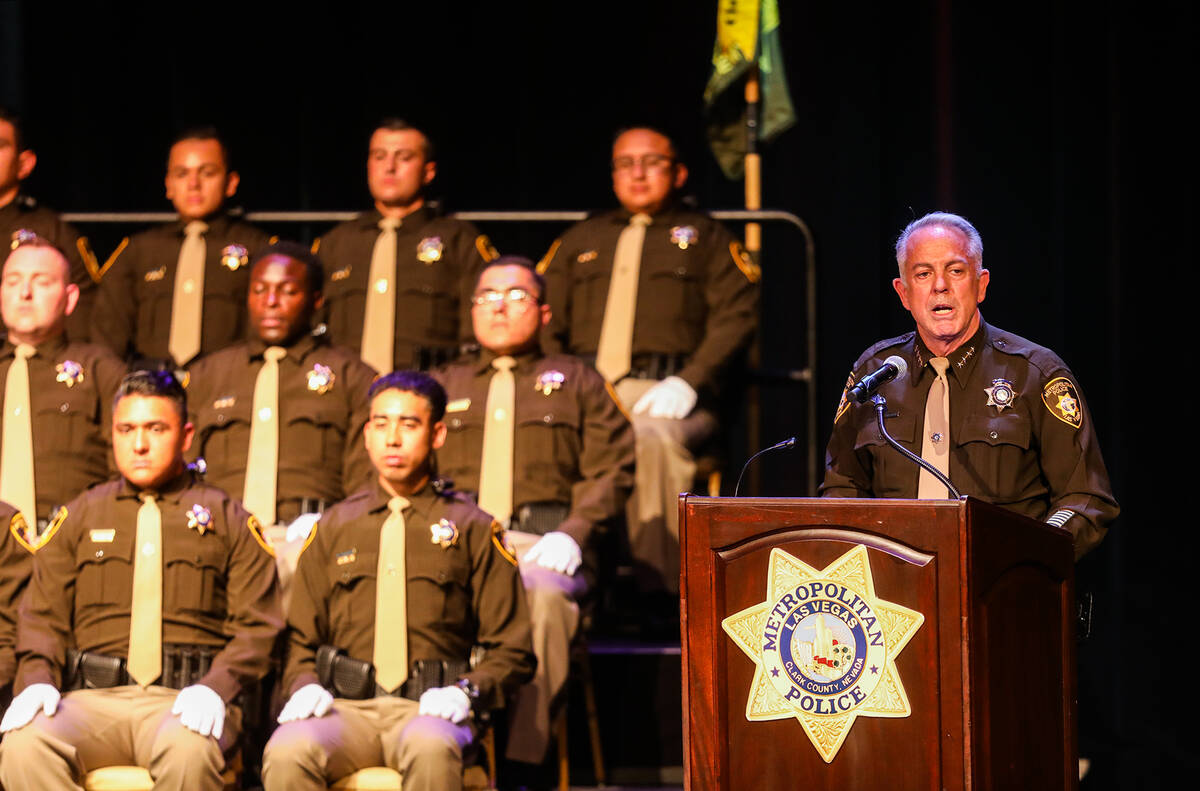 CARSON CITY — Joe Lombardo has been ordered to pay $20,000 and will be censured after the Nevada Commission on Ethics found he violated state law with "willfulness" by using his sheriff's badge and uniform during his campaign for governor.
Commissioners rejected a proposed $1.67 million fine for the Republican governor but still voted to fine Lombardo for four violations of a statute barring the use of government time, property or equipment for personal use.
The violations are for each separate photograph and video created by his campaign, rather than for each time those images were posted, a recommendation which was made by the commission's executive director.
Stanley Olsen and John Moran III, members who were appointed to the board by Lombardo and began their terms on July 1, were the only no votes.
'Considering all options'
A lawyer representing Lombardo reacted to the ruling in an email to the Las Vegas Review-Journal.
"Although we're gratified that the Commission did not impose the $1.6M+ fine sought by the Executive Director, we're disappointed in certain aspects of the Commission's ruling and are in the process of considering all options," Sam Mirkovich said in the statement.
Prior to the vote and the commissioners' deliberation, commission counsel argued Lombardo had committed 68 violations of the state's ethics laws by posting more than 30 images or videos on social media accounts associated with his gubernatorial campaign in which he was either wearing his sheriff's badge or uniform between June and September of 2021.
But commissioners did not find that Lombardo had used his public position to grant unwarranted privileges or advantages to himself and denied a recommendation to place an ethics officer in the governor's office.
The recommendations were filed in June by the commission's executive director, Ross Armstrong.
Elizabeth Bassett, who represented Armstrong during the hearing, said that by wearing his sheriff's uniform in campaign materials, Lombardo gave the appearance that the law enforcement agency was backing him.
"This commission has consistently held that the ethics law prohibits Nevada sheriffs from using their uniforms, badges and other equipment of their office, all of which are government property, in support of any campaign, including their own," Bassett said.
But lawyers for Lombardo said there's no way to prove that the social media posts encouraged people to vote for him or donate to his campaign, and argued that the governor did not violate state law because he did not "secure an unwarranted advantage" by appearing in his uniform or with his badge.
Colby Williams, a lawyer representing the governor, also argued that a recommendation to fine Lombardo $1.67 million for the violations had "no statutory basis" and that state law does not specify fines for more than three violations.
'Conduct in these matters unprecedented'
But Bassett argued that the "unprecedented" fine was justified.
"(Lombardo's) conduct in these matters was unprecedented, and therefore requires an equivalent penalty," he said. "The evidence shows that the subject's violation of ethics law was intentional, pervasive, repeated and ongoing."
Lombardo was absent from the meeting, as was Commission Vice Chair Brian Duffrin. Member Amanda Yen attended the meeting virtually.
The hearing was originally scheduled for June 13 but was postponed at the request of Lombardo's attorneys after two commissioners said they would be unable to attend the meeting in person.
In attendance were the board's two newest members.
Before the start of the hearing, both Olsen and Moran disclosed that they had known Lombardo prior to their appointment. Moran said he would categorize his relationship with the governor as "professional acquaintances." Olsen, a retired 30-year veteran of the Metropolitan Police Department, described Lombardo as a "former co-worker" but said they never worked together.
As Clark County sheriff, Lombardo led the department before being elected governor.
One of those seats was vacated by attorney Damian Sheets, a former Gov. Steve Sisolak appointee who resigned in May after the commission decided to move forward with what he called a "misplaced" complaint against Lombardo.
Contact Taylor R. Avery at TAvery@reviewjournal.com. Follow @travery98 on Twitter.