Medical costs could cause Nevada corrections budget to soar
March 24, 2017 - 11:32 am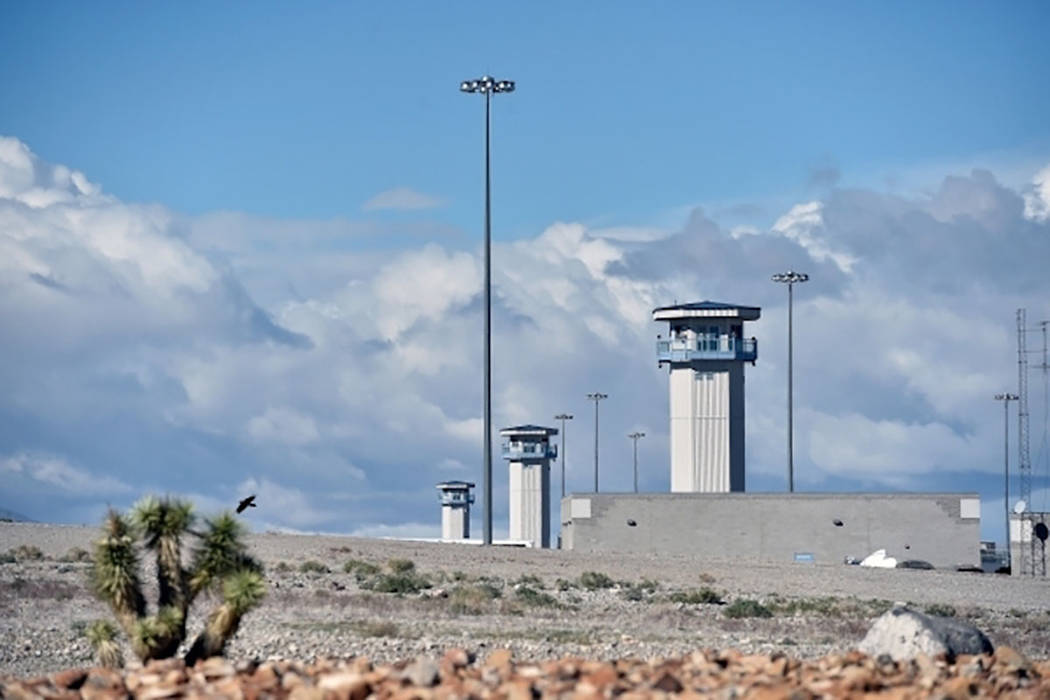 CARSON CITY — Prison medical costs are climbing as Nevada's inmate population ages and more expensive treatments become available, leading to a significant increase in requested funding to provide necessary care, a legislative budget panel was told Friday.
The medical budget for the agency for the coming two years totals $92.6 million, up from the current budget of $86.5 million, a 7 percent increase. But this number could rise.
The Department of Corrections is expected to require at least $5 million in additional revenue in the current budget to pay for increased medical care costs. This could push the budget request in Gov. Sandoval's proposed 2017-19 budget higher as well.
The agency's budgets were reviewed by a Senate Finance and Assembly Ways and Means budget subcommittee.
Nearly all of the prison medical budget has to be paid out of the state general fund.
John Borrowman, deputy director of support services for the agency, said new drug regimens, particularly for inmates with hepatitis C and HIV/AIDS, is one reason for the higher medical costs. The other primary factor is an aging inmate population that sees more frequent and longer hospitalizations, he said.
The department is treating 136 HIV/AIDS patients, which is believed to be the entire number of inmates with the disease. Another 19 inmates are receiving hep C treatment, although about 700 inmates are infected with the virus.
These two patient groups are responsible for an estimated $1.7 million shortfall in the current prisons medical budget, contributing to the overall $5 million shortfall.
Borrowman said not all infected inmates have medical issues related to the disease so they do not need treatment.
Assembly Speaker Jason Frierson, D-Las Vegas, a member of the subcommittee, urged the agency and the state budget office to finalize its medical budget information. The money committees are beginning to close budgets and lawmakers need concrete numbers, he said.
Nevada's average inmate population is projected to total 14,006 in the first year of the budget, and 14,247 in the second year.
Contact Sean Whaley at swhaley@reviewjournal.com or 775-461-3820. Follow @seanw801 on Twitter.
Nevada Department of Corrections Prison Medical Costs are climibing:
Current budget:
Fiscal year 2016 – $43.3 million
Fiscal year 2017 – $43.2 million
Proposed budget:
Fiscal year 2018 – $45.8 million
Fiscal year 2019 – $46.8 million