Nevada, a battleground state, still attracts campaign workers
November 1, 2018 - 5:24 pm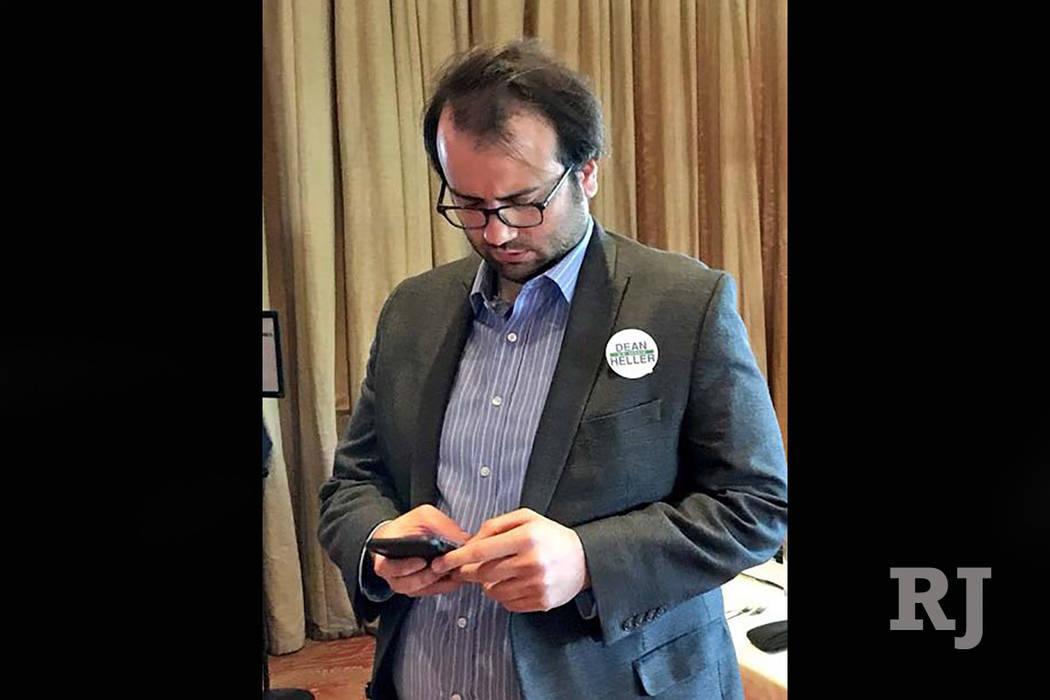 Sen. Dean Heller's campaign spokesman is from Washington. Attorney General nominee Aaron Ford's campaign manager hails from Texas. His opponent Wes Duncan's campaign manager is from Virginia. Congressional candidate Danny Tarkanian's spokesman is from California, and his opponent Susie Lee's campaign manager is from South Carolina.
In the last few months, Nevada's Democratic Party hired press secretaries from Virginia and California specifically to target minority voters in high-profile congressional races. The Republican Party also enlisted outside help to reach voters.
Every election year, campaign workers come from all over the country to check a box on their resume, and Nevada has plenty of boxes to check, being a battleground state. In the critical 2018 midterm elections, Nevada's top races — U.S. Senate, governor and two open House seats — are being run by new (and possibly temporary) Nevadans.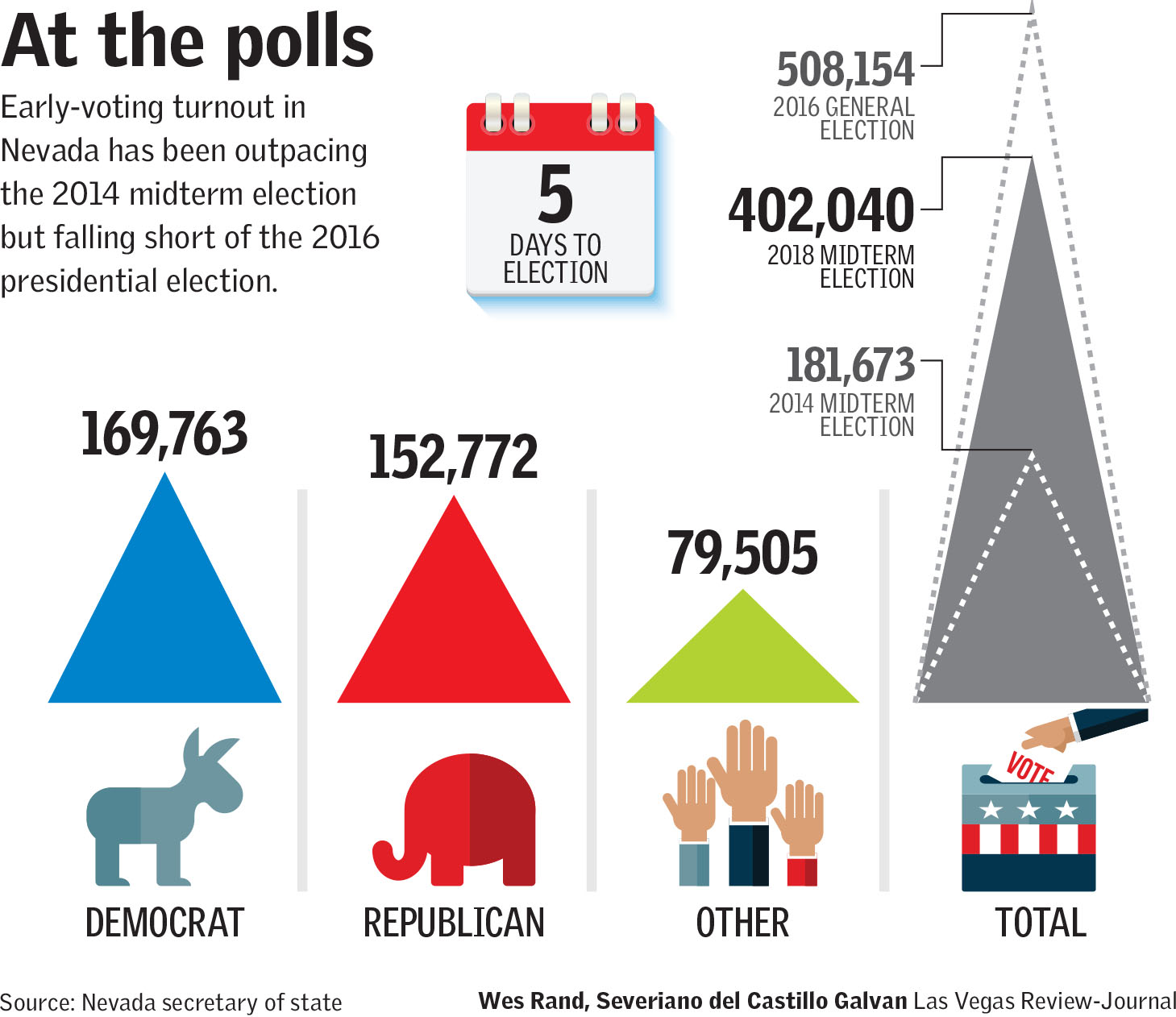 "I wanted to manage a targeted battleground race," said John Vick, Duncan's campaign manager, who previously worked as the political director for Virginia's Republican Party. Vick had planned to run campaigns in Florida — until he got a call from GOP consultants in Nevada who introduced him to Duncan. The two men, who are both Iraq war veterans, hit it off.
Vick said three things determine success in political campaigns — ability, luck and a willingness to move. And despite being married with a young child and a dog, Vick has moved every year since 2015.
Ford's campaign is being run by Texas native Jessica Adair. But this is her second time in the Silver State. Adair also worked on Hillary Clinton's 2016 campaign in Nevada. She's hoping to stay after Election Day.
"I just fell in love with the state," Adair said. "Parts of Nevada remind me of West Texas, and it felt like home."
In the high-stakes U.S. Senate race, Heller's campaign press team is led by Keith Schipper, who's from Washington state. His opponent, Rep. Jacky Rosen, hired spokesman Stewart Boss, a North Carolina native who moved to Las Vegas in 2015 and worked for the state Democratic Party.
The race for governor has drawn plenty of interest from outside the state. Republican candidate Adam Laxalt recently hired spokesman Parker Briden, the former spokesman for embattled Missouri ex-Gov. Eric Greitens. Democratic nominee Steve Sisolak's press secretary, Christina Amestoy, is from Vermont.
Richard Hernandez, a spokesman for Danny Tarkanian's congressional campaign, calls himself a "California refugee." He said he left Temecula because he didn't agree with the Golden State's politics.
"I'm just hoping (Nevada) stays red," Hernandez said. "If it goes blue, then all of those things I was seeking out might disappear."
Lee hired Brandon Cox, who also worked for Lee in 2016.
"After 2016, I wanted to come back to Nevada," said Cox, who's worked on campaigns in California and Pennsylvania. "Nevada is the best state I've worked in. I certainly wouldn't rule out staying."
Like Cox, some campaign operatives came to Nevada thinking it would be for one election — but couldn't leave.
"When I moved here, people said, 'Ross, you're going to hate it for a year, then you're never going to be able to leave it again,' " said Ross Hemminger, an Ohio native and spokesman for congressional candidate Cresent Hardy. "It's true. Nevada grows on you, and you come to love it."
Contact Ramona Giwargis at rgiwargis@reviewjournal.com or 702-380-4538. Follow @RamonaGiwargis on Twitter.