Nevada adds 2,698 new COVID-19 cases, 22 deaths
Updated December 1, 2020 - 6:29 pm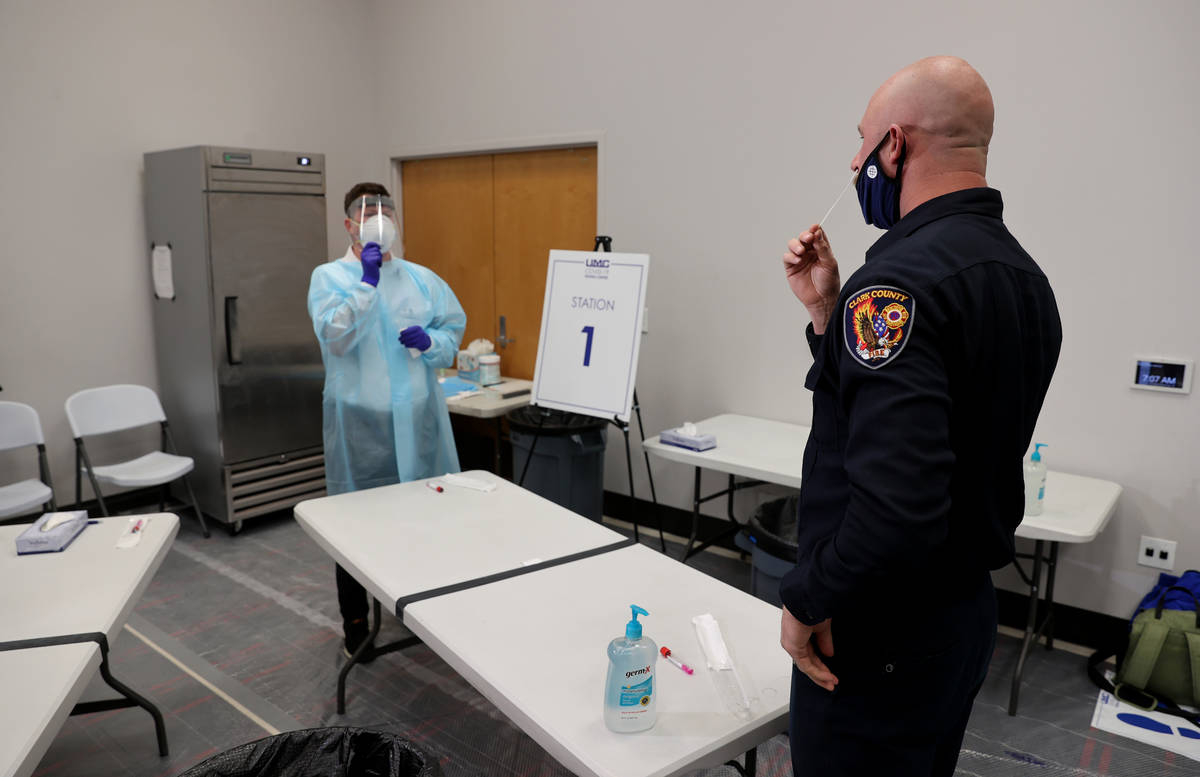 Nevada recorded 2,698 new COVID-19 cases and 22 deaths over the preceding day, state officials reported Tuesday.
The new figures reported by the state Department of Health and Human Services brought the cumulative total of cases in the state to 154,867 and the death toll to 2,166.
The number of new cases was slightly higher than the daily average of slightly more than 2,100 cases over the past week.
Deaths were above the daily average of nearly 18 over the period.
The number of deaths has increased throughout November, with 367 fatalities reported last month. The only month with a higher number of fatalities was August, with 475.
Throughout the country, nearly 37,000 people died of COVID-19 in November, the most in any month since the early days of the pandemic, according to The Associated Press. More than 60,000 died in April, while nearly 42,000 died in May.
The state's positivity rate, calculated by the Review-Journal as cumulative cases divided by total people testing since the pandemic began, reached 15.69 percent on Tuesday, state data shows.
Data guide: COVID-19's impact on Nevada
The positivity rate and the daily increase in new cases has been increasing since mid-September.
The state health department calculates a positivity rate over a two-week period, and the rate reached 17.6 percent on Tuesday, a 0.3 percentage point increase from the previous day. The rate is at the highest level since the state began reporting the statistic in mid-October.
The Southern Nevada Health District on Tuesday reported 2,066 new cases and 15 additional deaths in Clark County.
The updated figures posted to the health district's coronavirus website brought totals in the county to 118,412 cases and 1,782 deaths. Both figures are reflected in the state reporting.
In a release Tuesday, the Nevada Hospital Association said that messaging on COVID-19 prevention measures, including social distancing, masks and self-isolation, "may prove to be the best strategy until widespread vaccination is available."
"On and off again closures appear to be building animosity and apathy among the public and are proving ineffective," the release said, before the association removed the sentence Tuesday night.
Contact Katelyn Newberg at knewberg@reviewjournal.com or 702-383-0240. Follow @k_newberg on Twitter.