Nevada Assembly bill would help domestic abuse, sex assault survivors
Updated March 1, 2017 - 10:59 pm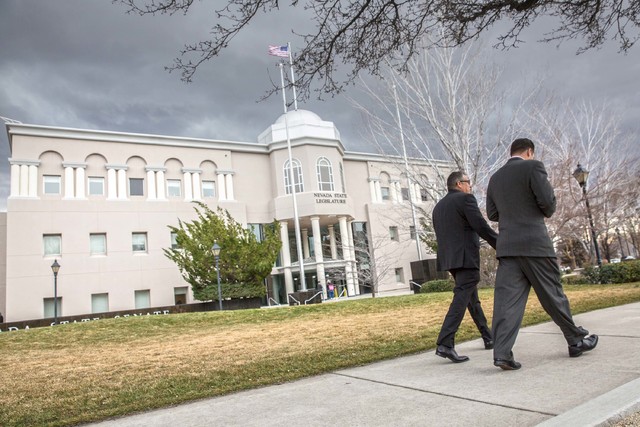 CARSON CITY — A bill that would help survivors of domestic violence and sexual assault break leases without facing any financial penalty was introduced in the Nevada Assembly on Wednesday.
Assembly Bill 247, sponsored by Assemblyman Steve Yeager, D-Las Vegas, was referred to the Assembly Committee on Commerce and Labor. No hearing has been scheduled.
"Survivors of domestic violence, sexual assault, stalking, and harassment face many obstacles during their healing process," Yeager said in a statement. "It is unconscionable that survivors would be forced to live in unsafe homes simply because they can't afford fines or fees."
The measure would allow survivors of such crimes to break a lease without having to worry about a financial penalty.
The bill would "remove one small obstacle in their road to recovery," Yeager said.
Contact Sean Whaley at swhaley@reviewjournal.com or 775-461-3820. Follow @seanw801 on Twitter.