Nevada Assembly passes bill for automatic voter registration
February 22, 2017 - 1:27 pm
Updated February 22, 2017 - 2:26 pm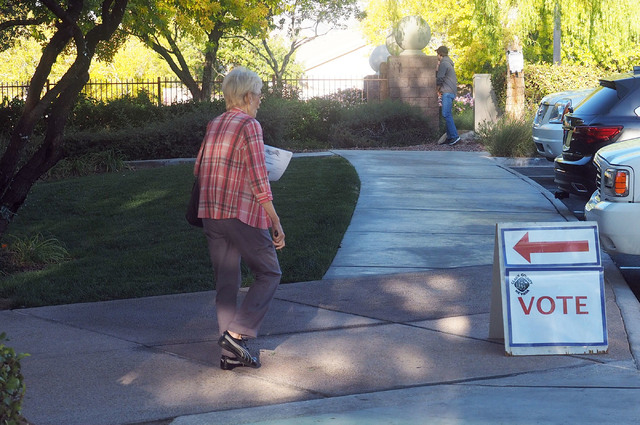 CARSON CITY — The Nevada Assembly on Wednesday passed a measure that could bolster the ranks of registered voters ahead of the 2018 election.
The Assembly voted on party lines, 27-15, to OK the Automatic Voter Registration Initiative.
The Automatic Voter Registration Initiative would amend Nevada law to require the Department of Motor Vehicles to transmit information to the secretary of state's office to register people who obtain, renew or change an address on a driver's license or identification card.
Under the measure, people could opt out of the program. Currently, people have to opt in to register to vote at the DMV.
Supporters say it would increase access and convenience for voters and modernize a system. Opponents say it intrudes on privacy of individuals who may not want to be contacted by political groups.
Assemblywoman Olivia Diaz, D-North Las Vegas, said the change would be a "common sense modernization" that would keep information current and reduce clerical mistakes.
"This modernized system will automatically register eligible voters," Diaz said.
Assembly Minority Leader Paul Anderson, R-Las Vegas, said the opt-out mechanism "forces people into a system they may not want to participate in."
Some may lack an interest in politics and others don't want politicians and others to have access to their personal information.
The measure, also called Initiative Petition 1, must pass the Senate and be signed by the governor before it can become law.
If passed, IP1 would take effect upon approval for the purpose of adopting rules and on Jan. 1, 2018, for the registration process to start.
Contact Ben Botkin at bbotkin@reviewjournal.com or 775-461-0661. Follow @BenBotkin1 on Twitter.