Nevada board OKs transfer of control of wild horse herd
December 12, 2017 - 4:28 pm
Updated December 12, 2017 - 5:10 pm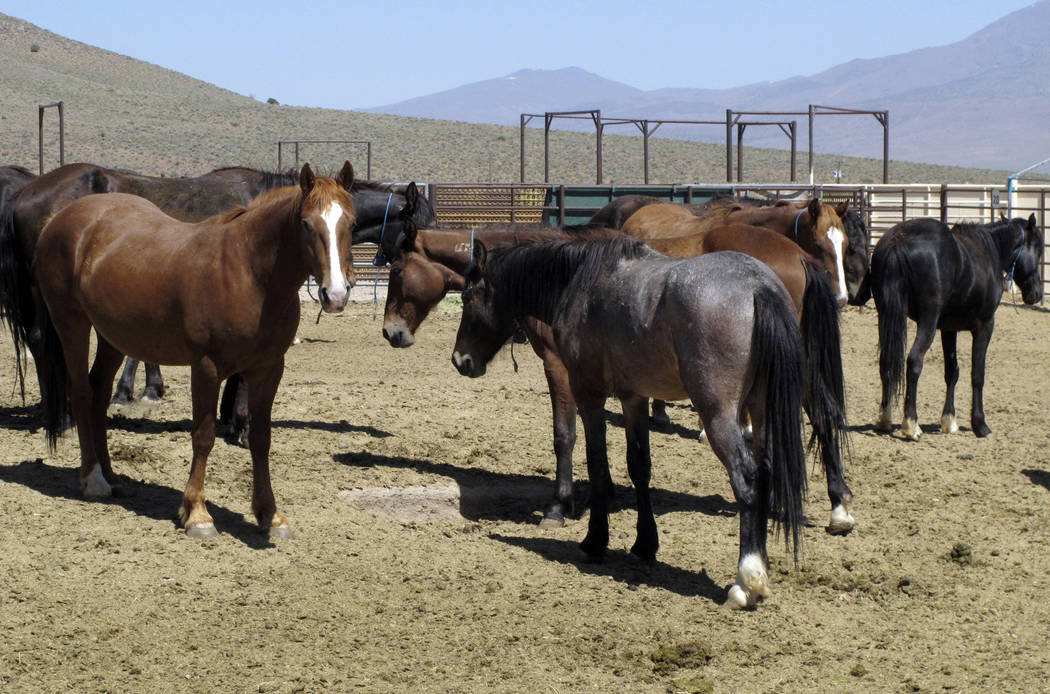 RENO — Over the objections of wild horse advocates, Nevada's Board of Agriculture voted Tuesday to transfer control of as many as 3,000 free-roaming mustangs in Northern Nevada to a nonprofit group.
The board announced in October it was terminating an existing agreement with the American Wild Horse Campaign to manage the herd in the Virginia Range, south and east of Reno.
More than 100 critics of the move lined up in opposition to the action before the board voted 8-1 to begin accepting proposals from other groups to assume that responsibility.
Board member Dave Stix said the change is necessary because the state isn't capable of managing the animals that are considered feral horses not subject to U.S. protection on adjacent federal lands.
Opponents said it could ultimately put the horses at risk of slaughter.