Nevada employment agency fills top positions
Updated November 3, 2020 - 3:00 pm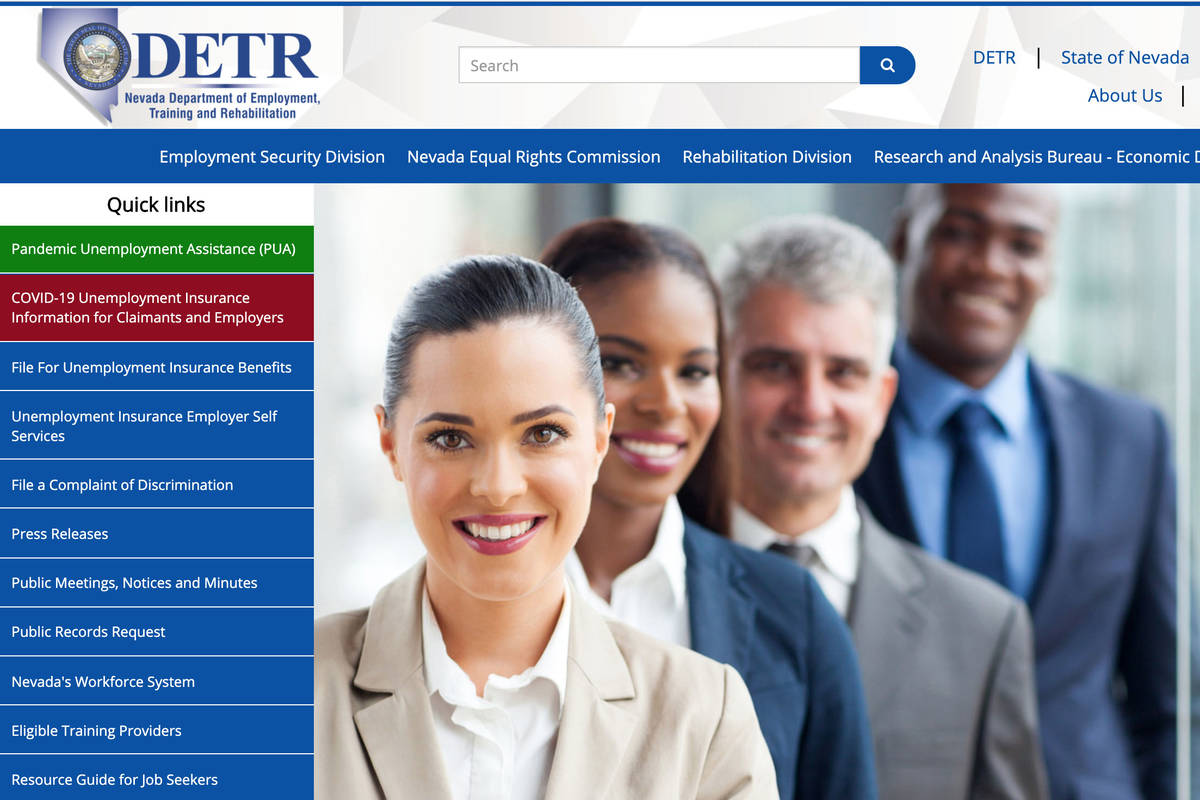 Nevada's workforce agency announced leadership changes Tuesday with two new promotions.
The state Department of Employment, Training, and Rehabilitation said Chris Sewell will become the agency's chief operating officer and Lynda Parven will be the new Administrator of the Employment Security Division.
"As we make changes and move forward, we are looking at long-term staffing so DETR can fulfill all parts of its mission," said Elisa Cafferata, DETR's acting director, in a statement.
DETR has filled key leadership positions left vacant in recent months as the agency brought on more staffing to clear the unemployment backlog and root out fraud. Last month, DETR tapped Jenny Casselman as deputy director to oversee several of the department's programs and divisions.
The latest shake-up at DETR comes as Nevada's unemployment rate in September dropped to 12.6 percent, though up 8.9 percent year-over-year. The state's rate is higher than the national September unemployment rate of a seasonally adjusted 7.9 percent.
Since January, new claims for Unemployment Insurance and Pandemic Unemployment Assistance totaled a combined 1.3 million. Nearly 217,000 Nevadans filed continued claims as of Oct. 24 through both programs.
Tuesday's announcement of a new ESD Adminstrator comes nearly two months after DETR said in September that two high-ranking officials were leaving the agency. The administrator's role is charged with oversight of the state' unemployment insurance program, which is responsible for employment tax collection and disbursing benefits.
Kimberly Gaa – who formerly held the role and was "on extended leave" in September – served as the agency's de facto leader for almost seven weeks when DETR went without a director until Gov. Steve Sisolak appointed Cafferata as the new acting director in August. When asked if Gaa is still with the agency, a spokeswoman for DETR said Tuesday that it does not comment on personnel matters.
Parven, who has spent nearly three decades working for the state and was formerly the deputy administrator for ESD, said she's looking forward to the new role.
"This year has brought unique challenges to the division, and I am dedicated to working with the rest of the administration in addressing them," she said in a statement.
Cafferata said Parven's experience at ESD "will help put Nevadans back to work."
Sewell, who was previously DETR's legislative liason, will continue in that role and will now also oversee operations and facilities, human resources, audits, and more. Cafferata said Sewell's experience working with legislators "is critical as we head into the next legislative session."
Contact Jonathan Ng at jng@reviewjournal.com. Follow @ByJonathanNg on Twitter.