Nevada expected to boost contract to aid Yucca Mountain fight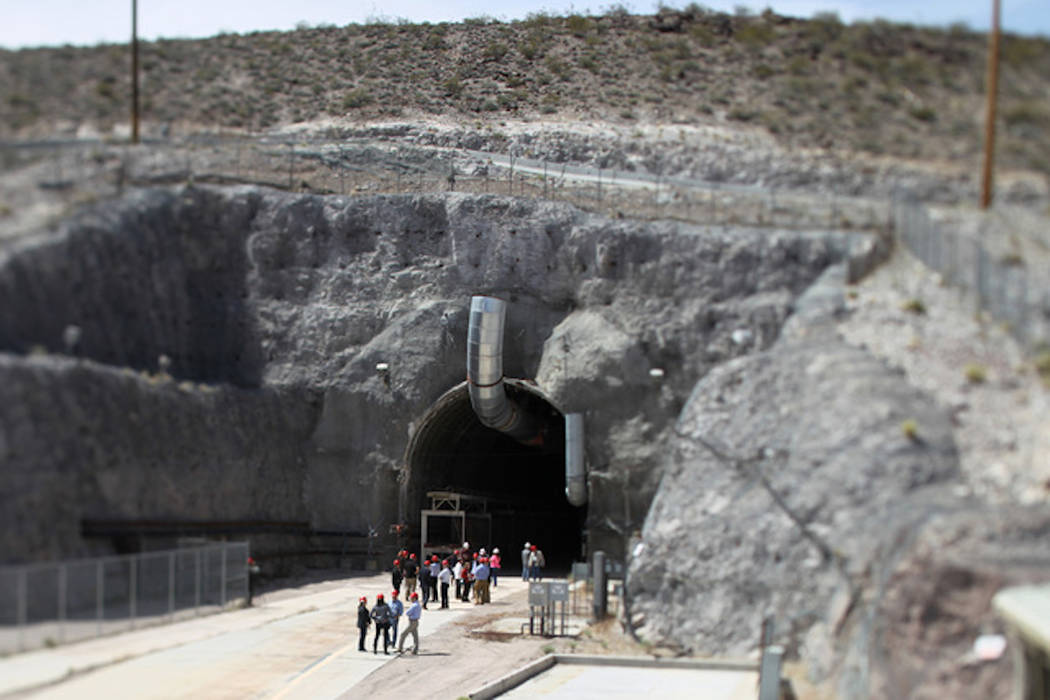 CARSON CITY — Nevada officials are expected to sign off on a contract Wednesday that is part of the state's efforts to continue the fight against the proposed Yucca Mountain nuclear waste repository.
The $150,000 increase in the contract between the attorney general's office and Adams Natural Resources Consulting Services will be reviewed by the state Board of Examiners, which includes Gov. Brian Sandoval and Attorney General Adam Laxalt.
The contract would increase from the current $300,000 to $450,000 and be extended to Sept. 30, 2018.
The company is operated by Marta Adams, a former member of the attorney general's office hired by the board because of her expertise on the Yucca Mountain Project litigation. Adams had represented Nevada in all matters involving the controversial nuclear waste program since 1998.
Yucca Mountain was thought to be dead as an option to bury the nation's high-level nuclear waste, but the Trump Administration has opted to push forward with it once again.
Nevada state lawmakers finalized funding to continue Nevada's fight against Yucca Mountain in the just ended 2017 session. It includes $3.8 million for the next two years for the Agency for Nuclear Projects, with most of the money dedicated to fighting the proposed repository within the mountain. The attorney general's office has budgeted $3.4 million over two years to fight the project as well.
Sandoval, Laxalt and most state lawmakers strongly oppose any restart of the Yucca Mountain licensing hearings.
But some Nevada elected officials, including Nye County Commissioner Dan Schinhofen, argue the licensing proceedings should be allowed to go forward to determine decisively whether Yucca Mountain is a suitable site for the dump. Attorneys for Nevada have raised scores of issues challenging the site's suitability.
Despite past claims that the project was dead, President Donald Trump's budget blueprint issued in March included $120 million in new funds to the Energy Department and the Nuclear Regulatory Commission to restart Yucca Mountain licensing activities.
Yucca Mountain, about 100 miles northwest of Las Vegas, was designated by Congress in 1987 as the site for permanent nuclear waste disposal.
Contact Sean Whaley at swhaley@reviewjournal.com or 775-461-3820. Follow @seanw801 on Twitter.