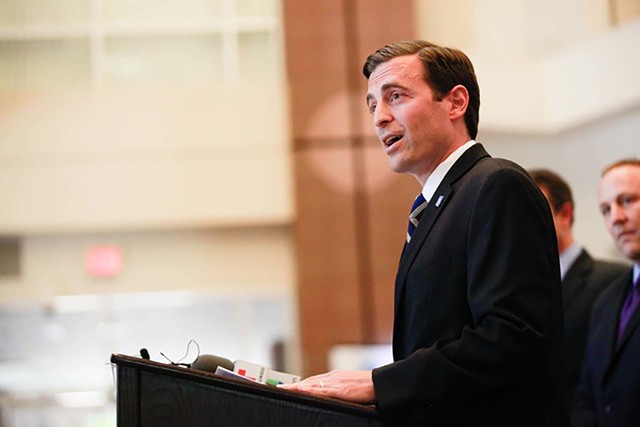 CARSON CITY — A nationwide data breach lawsuit will cost the insurance company Nationwide $5.5 million and bring more than $100,000 to Nevada.
Nevada joined 31 other states and the District of Columbia to sue Nationwide Mutual Insurance Co. over a 2012 data breach that unveiled the personal information of 1.27 million customers across the country. Nevada's share of the lawsuit, announced Wednesday by Attorney General Adam Laxalt, is $121,565.59.
"As criminals become increasingly sophisticated, the number of corporate data breaches continues to rise," Laxalt said in a statement. "My office is committed to combatting high-tech crime and keeping the identities and personal information of Nevadans safe."
The data breach caused the loss of Social Security numbers, driver's license information and credit scores. Many of those affected were not Nationwide customers but had sought insurance quotes from the company.
The settlement also requires Nationwide to update its security practices and disclose its data collection practices to consumers, including those getting insurance quotes who don't become customers.
Contact Ben Botkin at bbotkin@reviewjournal.com or 775-461-0661. Follow @BenBotkin1 on Twitter.