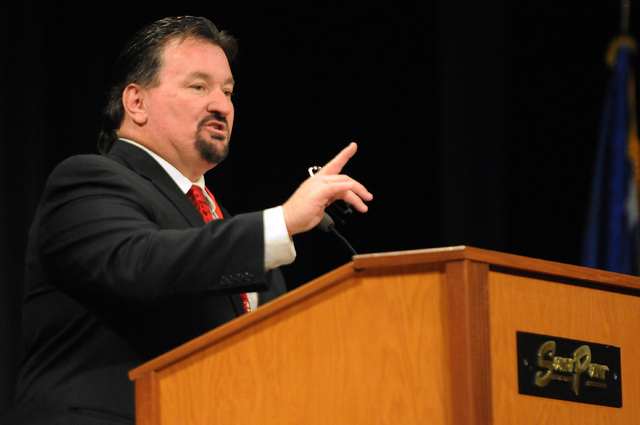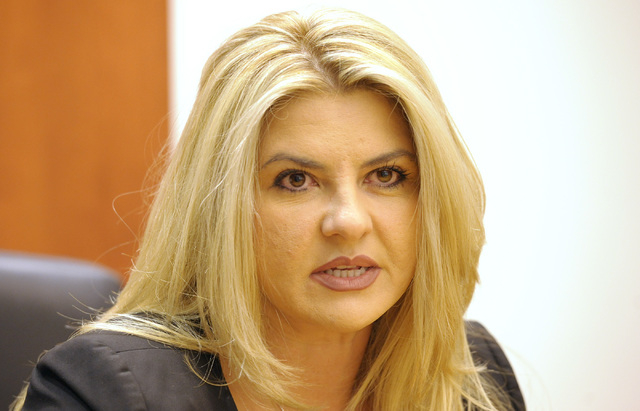 CARSON CITY — The Nevada Republican Party Executive Board on Saturday passed a resolution calling for rebellious members of the Assembly GOP caucus to unite or face recall elections.
The resolution targets any efforts to usurp the duly-elected leadership of the Assembly.
It admonishes any Assembly Republicans who are working against their own caucus leadership to "stop these destructive actions or face their own recall election."
"The 2014 midterm election showed us that Nevadans want Republicans in the Legislature to work on their behalf with integrity," said party Chairman Michael McDonald. "This morning, our executive board spoke clearly that we expect our elected officials to represent us with integrity. The people are tired of elected leaders going to Carson City to build little empires without unity or regard for the party or their constituents as a whole."
Copies of the resolution have been forwarded to all 17 county Republican parties in Nevada. Most county chairs attending the meeting voted to support the resolution.
The Assembly Republican caucus has been in disarray since taking the majority in the Nov. 4 election. This week, Speaker-designate John Hambrick, R-Las Vegas, removed Assemblywoman Michele Fiore, R-Las Vegas, from her position as chairwoman of the Taxation Committee. He reversed course the next day and reinstated her.
The Internal Revenue Service has 45 pending liens totaling more than $1 million against Fiore and her companies for unpaid taxes dating back to 2003, according to records reviewed by the Review-Journal.
Most of the liens involve unpaid employee payroll taxes, which are supposed to be paid to the IRS every three months, by Always There Personal Care of Nevada and Always There 4 You, according to documents filed with the Clark County recorder's office. The outstanding liens against the two limited liability corporations owned by Fiore and her mother total more than $729,000. The IRS also has 11 pending liens against Fiore for more than $332,00
Fiore has said she will publicly address the lien issue on Tuesday.
The 25-member GOP caucus is nearly evenly divided into two groups, a conservative wing and a more moderate group.
With conservatives in control of the Assembly leadership, there is concern by some members that some moderate members of the caucus could join with the 17 Assembly Democrats to forge a new leadership team when the session begins Feb. 2.
Fiore, who is also majority leader, this week said in a statement: "Anyone who would show such blatant disregard for the will of the voters of their district by joining with the Democrats to select a new speaker will face an immediate recall election as well as face removal from our caucus. We have been elected to do a job, and it is imperative that we quit playing politics and get to work for the people of Nevada."
A recall could not begin until after members of the Assembly are sworn into office on Feb. 2.
Contact Capital Bureau reporter Sean Whaley at swhaley@reviewjournal.com or 775-687-3900. Find him on Twitter: @seanw801.