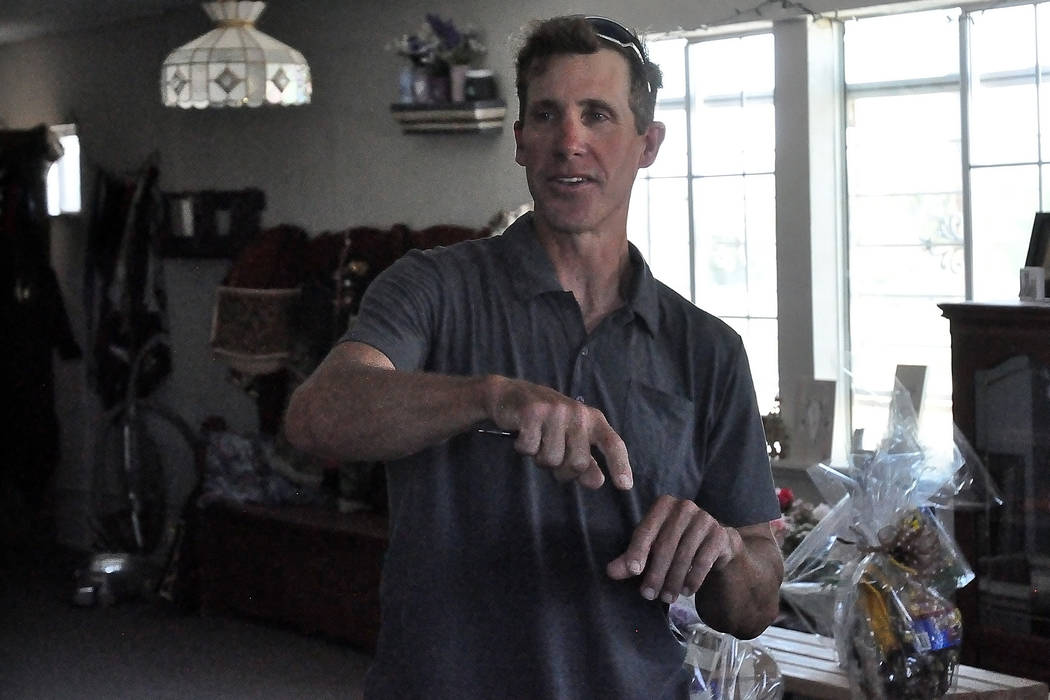 CARSON CITY — Republican gubernatorial candidate Jared Fisher on Tuesday unveiled a 10-point plan that he said offers more support for students and teachers and focuses on re-evaluating how education is funded in Nevada.
"Education solutions are complex, and they are as much a moral issue as they are a government issue. As a state, we must place education at the top of all our priority lists," Fisher said in statement announcing the plan.
In it, Fisher says his first priority if elected would be to analyze education funding in Nevada to examine the efficiency of the budget because he thinks the problem goes deeper than simply needing more money.
"Budgets and funding are the most frequent and nagging reoccurring issue every legislative session and every school year," Fisher said. "We cannot say 'if I put in x more dollars, I'll get y results' if we don't know if the current dollars are earning a positive return on investment," he said. "If we keep doing more of the same, we will get more of the same."
Fisher also wants to fund Education Savings Accounts, the voucher-like program that provides families with money in per-pupil funding for private school tuition, home-school expenses and other educational services. Fisher said the ESA program is part of the bigger picture in encouraging school competition.
Other components of Fisher's plan include:
• School programs that encourage family involvement.
• Reorganization of the school districts in Clark and Washoe counties.
• A First Lady Sports, Arts and Music program.
• Providing students access to services for non-school related factors.
• Programs that encourage unions to work with schools to increase technical and trade skill training.
• Implementing "two generation" learning opportunities for parents through after-school classes, including instruction in English as a second language, GED, personal finance and technology.