Nevada governor hopeful Laxalt lays out plans for veterans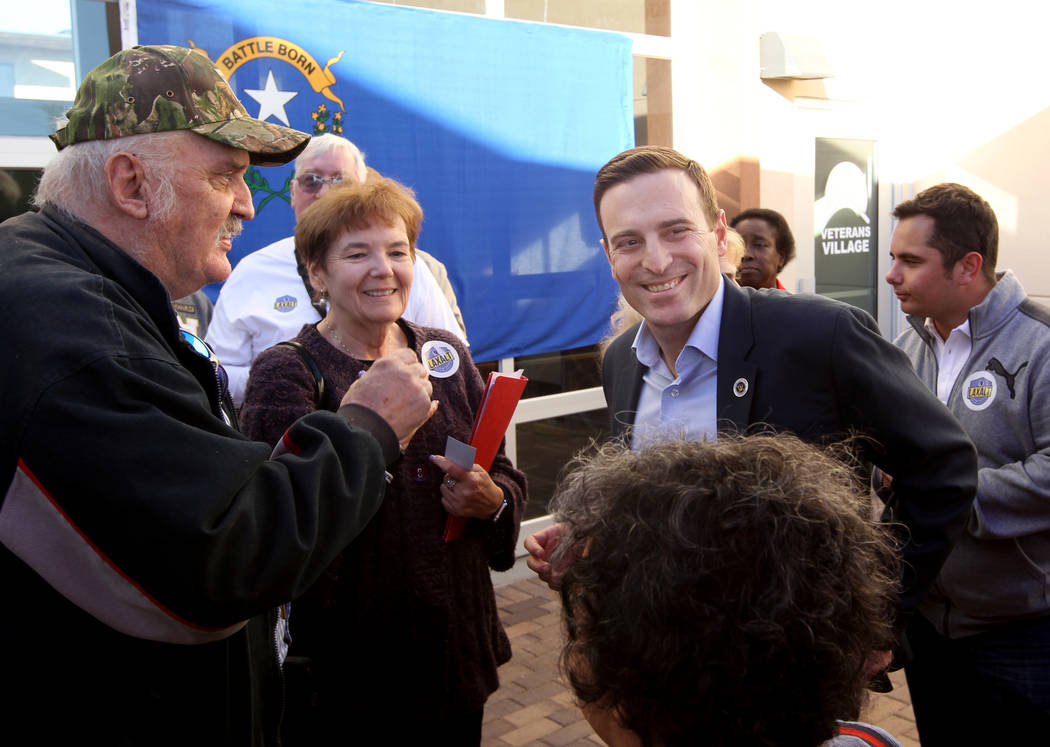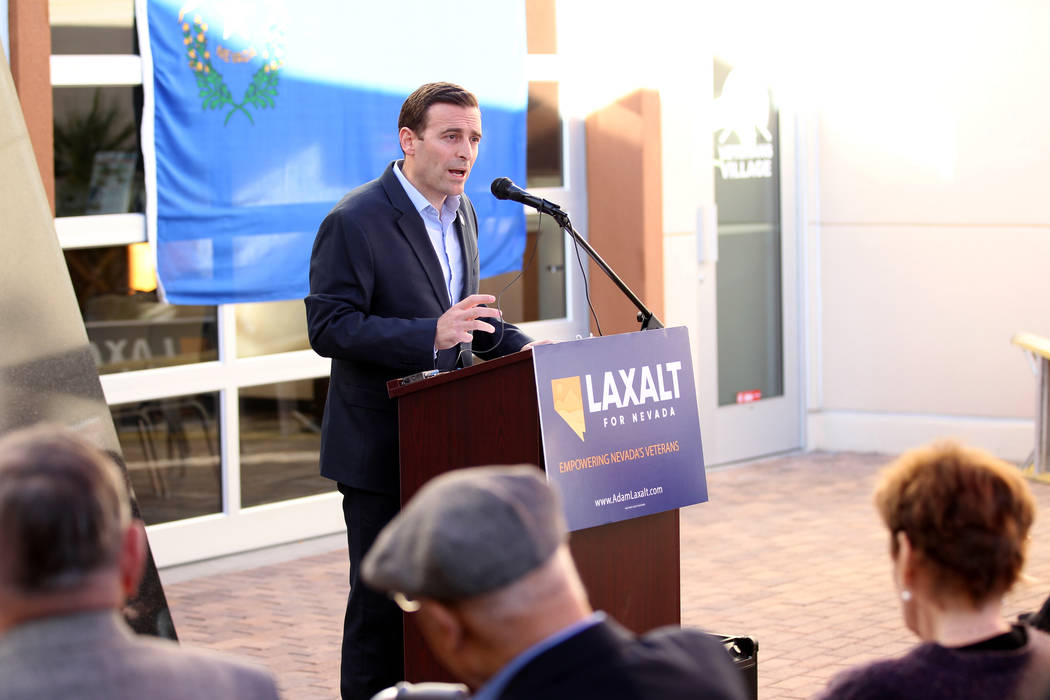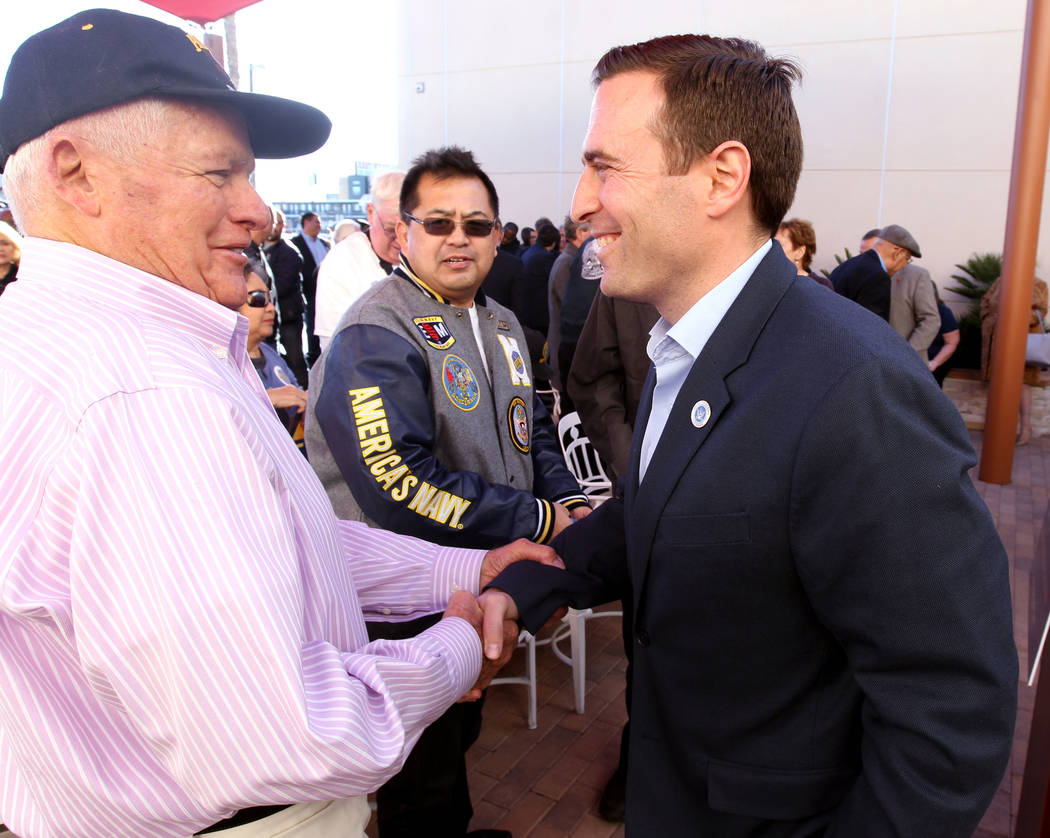 Republican Nevada governor candidate Adam Laxalt says he wants to tackle veterans issues "head-on" if elected. At a campaign event Wednesday at Veterans Village, 50 N. 51st Street, Laxalt unveiled the first major platform of his campaign. He said it is aimed at making Nevada "the most veteran-empowering state in the nation."
Laxalt said he wants to build on the success of Gov. Brian Sandoval's veterans-focused initiatives, and he laid out his vision for how he would do so.
Specifically, Laxalt promised to re-establish the Veterans Suicide Prevention Task Foce to refine policies and programs aimed at reducing the veteran suicide rate.
"We must ensure that Nevada's veterans who are struggling with the enormous challenge of returning to everyday life get the support, care and services they need," Laxalt told the crowd Wednesday.
Part of that effort, he said, is ensuring veterans are able to find employment when they return home from duty. Laxalt also said he wants to create a Veterans Summit, modeled after the Law Enforcement Summit he established as attorney general, that would bring military veteran leaders from across the state together to discuss their successes and figure out new ways to help veterans.
"Our men and women in the armed services put their lives at risk every day to defend our freedoms. We must stand with them and their families while they are abroad, and even more so when they return home," Laxalt said.
Contact Colton Lochhead at clochhead@reviewjournal.com or 702-383-4638. Follow @ColtonLochhead on Twitter.