Nevada high court rules private devices subject to open records law
Updated March 29, 2018 - 5:20 pm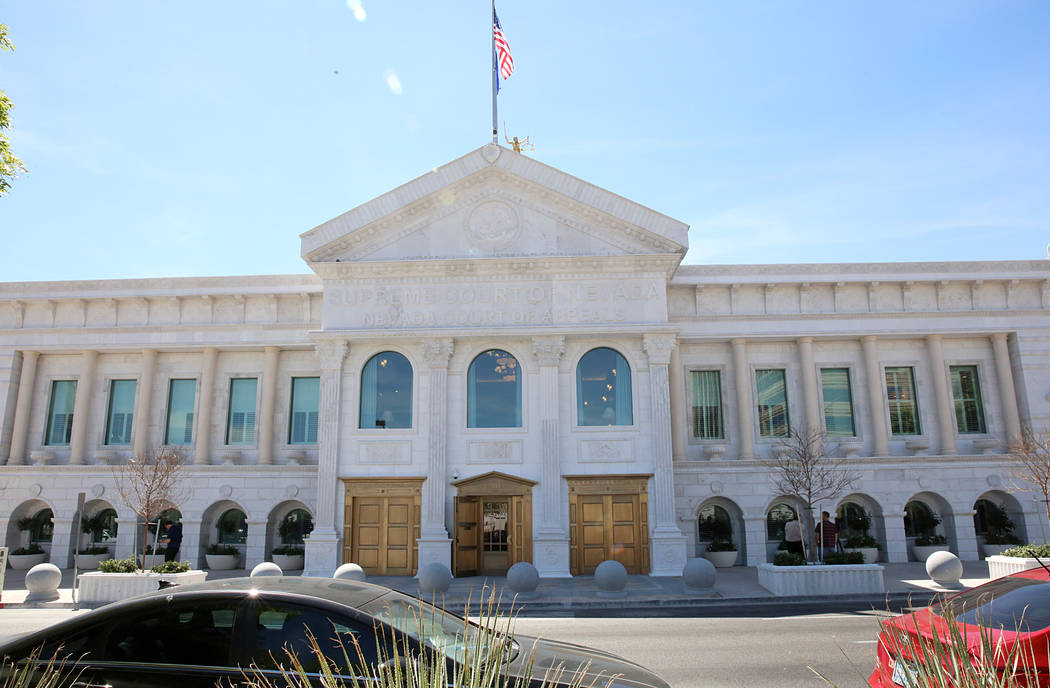 Public employees' personal devices are open to public inspection under the state's public records laws, the state Supreme Court ruled on Thursday.
"We conclude that the (Nevada Public Records Act) does not categorically exempt public records maintained on private devices or servers from disclosure," Justice Michael Cherry wrote in the opinion, which was unanimously affirmed by the six other justices. "To withhold a public record from disclosure, the government entity must present, with particularity, the grounds on which a given public record is exempt."
The ruling overturns a decision by Washoe County District Court Judge Steven Kosach determining that records on personal devices and accounts are not subject to public inspection because they are outside the control of the public agency.
"The decision makes clear that a government official can't sidestep the public records law by using a personal cellphone or email account to avoid transparency and accountability," said Las Vegas attorney Maggie McLetchie, who represents the Review-Journal in public records cases. "It makes sense to cut out any loopholes because the whole point of Nevada's Public Records Act is furthering transparency and democracy. Government officials should not be conducting the people's business via texts with lobbyists and then resist producing those texts under false claims of privacy."
The ruling stems from a lawsuit brought by the Comstock Residents Association who asked for emails and other communications between the Lyon County Commission and Comstock Mining Inc. over a 2014 land-use decision that allowed mining to return to the area.
The county provided records maintained on county devices but did not for personal devices, although it admitted that private email addresses and telephones were used to conduct official county business.
The residents sued to force the county to disclose all of the communications, including those on the private devices.
However, Kosach said in the lower court decision that those communications are not considered official actions, but he noted that his ruling "may cause public employees to skirt the provision of the (public records law) by conducting business on their personal devices."
The high court disagreed.
Because the county commissioners used private devices and accounts for public business, those records "fall within this definition of a public service," Cherry wrote.
Barry Smith, executive director of the Nevada Press Association, said it could have been "potentially disastrous" if the high court had not overturned the lower court's decision because government employees and elected officials would have been able to hide negotiations away from the public eye.
"It would have created that huge, gaping loophole in the law that people would have been able to hide anything they wanted to," Smith said. "That's why it has to work this way."
Review-Journal Executive Editor Glenn Cook said that "those who enter public service must understand that their work is subject to public scrutiny."
"The public's business shouldn't be conducted on private devices and accounts to begin with," he added.
Contact Colton Lochhead at clochhead@reviewjournal.com or 702-383-4638. Follow @ColtonLochhead on Twitter.