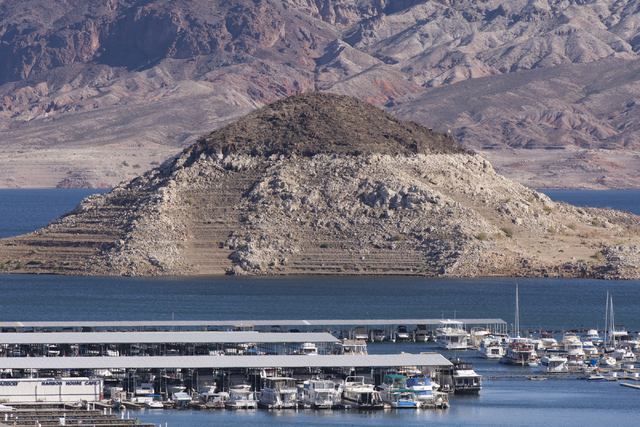 Water technology companies from Israel could one day set up research and production facilities in Nevada under a first-of-its-kind cooperative agreement between a U.S. state and the Middle Eastern nation.
The memorandum of understanding signed Monday during a water conference in Las Vegas establishes a framework for cooperation and collaboration among water-use innovators from the two arid landscapes half a world apart.
Under the deal, Nevada's WaterStart, a public-private joint venture, and Israel's National Technological Innovation Authority agreed to promote cooperation between their respective tech sectors and help identify specific projects and partnerships that could lead to shared innovations in water management.
The two groups signed the memorandum at the conclusion of Monday's BusinessH2O Summit at Bellagio. The one-day conference, organized by the U.S. Chamber of Commerce, focused on improving water governance to spur economic growth, promoting investment in water innovation and strengthening U.S. collaboration with Israel on water policy and technology.
"As a significant user of water, the business community has a critical role to play in driving solutions to water challenges through greater efficiencies and conservation" said Myron Brilliant, the U.S. chamber's executive vice president and head of international affairs. "Our private sector needs to partner with water-advanced countries like Israel to adopt new technologies and best practices in water management, which will help create jobs and grow our economy."
Those in attendance at Monday's conference included Arizona Gov. Doug Ducey, Colorado Gov. John Hickenlooper and Steve Hill, executive director of the Nevada Governor's Office of Economic Development.
Contact Henry Brean at hbrean@reviewjournal.com or 702-383-0350. Follow @RefriedBrean on Twitter.