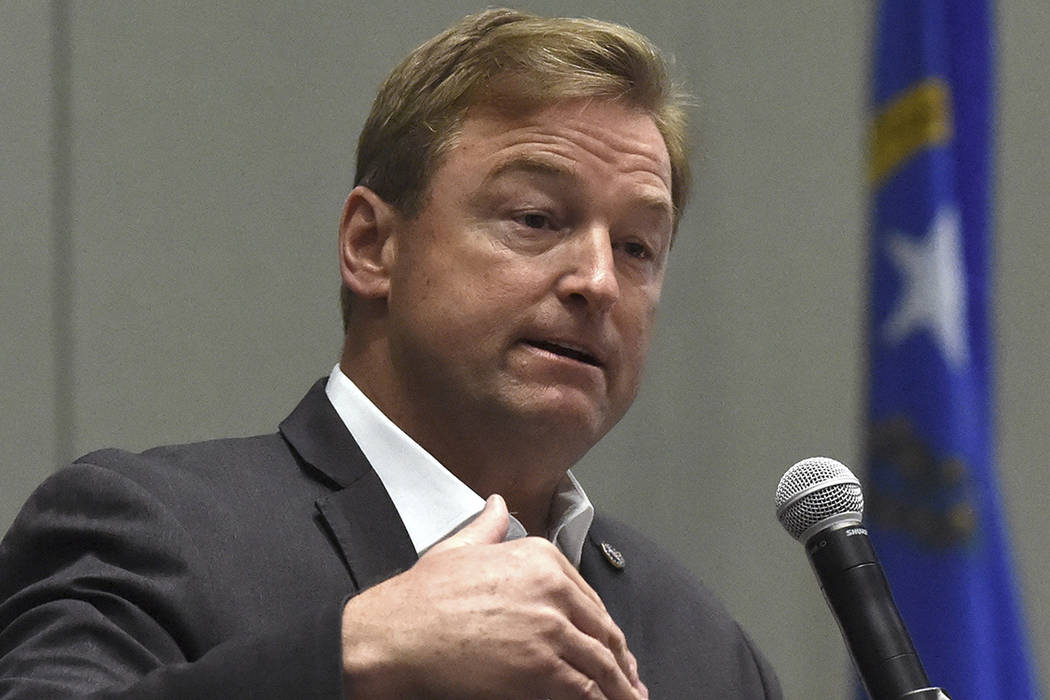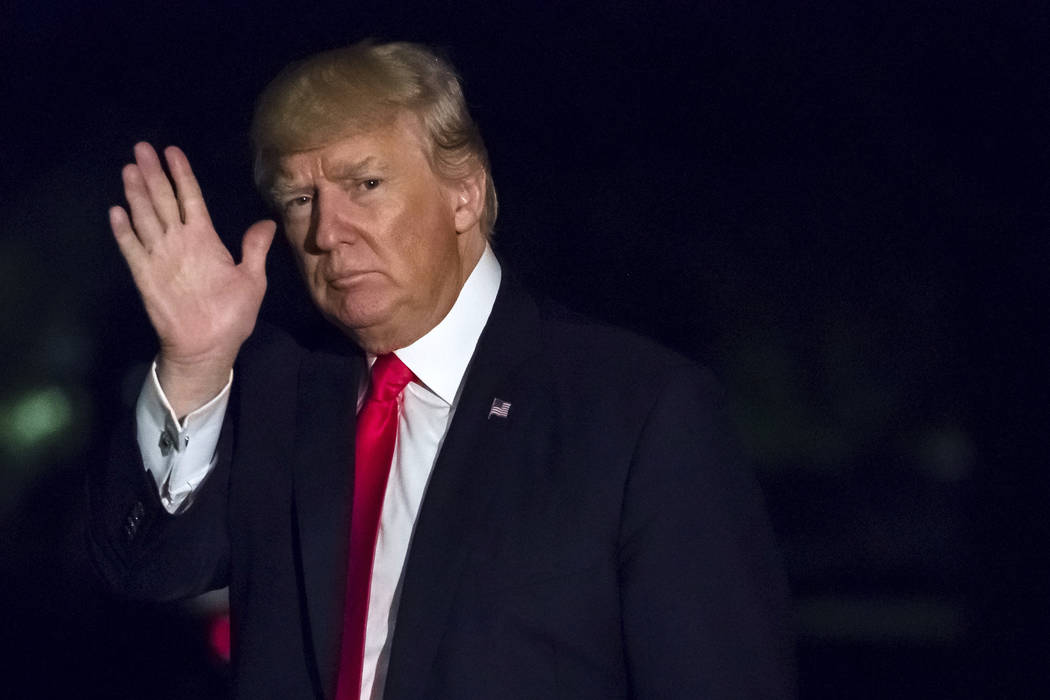 WASHINGTON — President Donald Trump's firing of FBI Director James Comey has Nevada's congressional delegation speaking with one voice on the need to get to the bottom of allegations of Russian interference in the U.S. presidential election. But it hasn't entirely erased party line divisions on the best way forward.
Democratic Sen. Catherine Cortez Masto and the state's three Democratic House members all joined party colleagues in calling for a special prosecutor to conduct an investigation of Russian election meddling and possible links between Moscow and the Trump campaign.
"It is the only way to ensure (the investigation) will be conducted thoroughly and impartially, and without fear and retribution," Cortez Masto said Thursday.
Nevada's Republican Sen. Dean Heller, meanwhile, said an independent investigation should be an option, but only if the current congressional and FBI investigations stall.
'Nothing more important'
Heller said Thursday he has full confidence in the bipartisan Senate Intelligence Committee investigation into Russian influence, "but if they can't get the answers they want or need, an independent counsel, investigator or prosecutor should not be taken off the table."
"There is nothing more important than getting to the bottom of Russia's attempt to interfere with our elections," he added.
Rep. Mark Amodei, the state's only GOP House member and state chairman of Trump's presidential campaign, did not respond to a Review-Journal request for comment.
The positions staked out by Nevada's lawmakers largely reflect the national political reaction to Trump's abrupt firing of Comey, which has at least temporarily disrupted Senate legislative work on health care and tax reform.
Democrats are united in seeking an independent prosecutor to conduct the investigation.
Republican leaders and the rank-and-file have supported the president's firing of the FBI director, but the party has not yet been able to achieve consensus on how to proceed.
Senate Majority Leader Mitch McConnell of Kentucky on Wednesday forcefully rejected calls for an independent prosecutor or commission, saying that would "only serve to impede the current work being done."
But
a growing number of Republicans – notably Sens. Lisa Murkowski of Alaska, John McCain of Arizona – say they are troubled by the timing of the firing and, like Heller, are open to an independent investigation as an option moving forward.
Trying to blunt Democrats' criticism
Trump and Republican leaders have tried to blunt Democratic criticism of the firing, noting that many party lawmakers had previously been highly critical of Comey's handling of the probe into former Secretary of State Hillary Clinton's emails on a private server.
Comey reopened that investigation just weeks before the election, a decision that went public and that Clinton later said harmed her presidential prospects.
The White House cited Comey's handling of that email probe, and his testimony last week before the Senate Judiciary Committee, as the primary reason for his firing by the president.
So far the congressional fallout from Wednesday's action has largely played out in the Senate, since House members have been back in their districts for a so-called work period. That will change on Monday, when the House reconvenes.
Democrats in the Nevada congressional delegation, Reps. Dina Titus, Jacky Rosen and Ruben Kihuen, all from Las Vegas, have signed on as co-sponsors to the Protect Our Democracy bill, which would establish a bipartisan commission to investigate Russian influence in the election.
Only one Republican, Rep. Walter Jones of North Carolina, has signed onto the bill.
Contact Gary Martin at 202-662-7390 or gmartin@reviewjournal.com. Follow @garymartindc on Twitter.
Investigations into Russian interference in U.S. election
The FBI launched an investigation in March into counterintelligence information indicating Russian interference in November presidential election and possible collusion with people involved with the Trump presidential campaign.
Congress. Five committees in the House and Senate looking at foreign influence and ties to the Trump campaign: the Senate Intelligence Committee; the House Intelligence Committee; the Senate Judiciary Committee; the House Judiciary Committee; the House Oversight and Government Reform Committee.