Nevada legislative caucuses choose leadership
Updated November 8, 2018 - 10:41 pm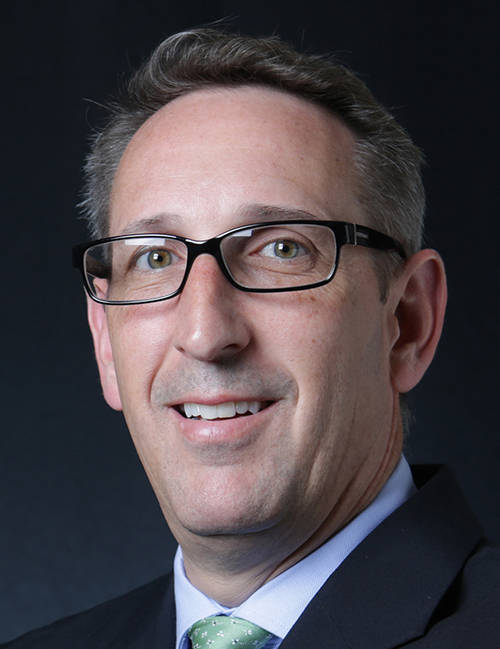 CARSON CITY — Leadership in the Nevada Senate is changing hands after Tuesday's elections, which saw the body's top Democrat win the race for state attorney general and its Republican leader falter in his bid for lieutenant governor.
Assembly Republicans also named a new leader, filling a vacant post, while Assembly Democrats had not made their leadership choice official Thursday. Democrats hold majorities in both chambers.
State Sen. Kelvin Atkinson, a North Las Vegas Democrat, was unanimously elected majority leader by his caucus, succeeding Aaron Ford, who won the attorney general's race Tuesday. Before winning his Senate seat in 2012, Atkinson served five terms in the Assembly starting in 2002.
In 2013, during the Legislature's debate on repealing Nevada's gay marriage ban, Atkinson publicly identified as gay for the first time and became the Legislature's first black openly gay member. In a statement announcing his new role, Senate Democrats said Atkinson is now "the first African American LGBTQ state Senate State Senate Majority Leader in the country."
Democrats expanded their majority in the Senate on Election Day and have a 13-8 advantage. They are one seat shy of a supermajority in the 21-seat chamber, with one Democratic candidate seeking a recount in race she lost by 28 votes out of 54,000 cast.
"Voters across the state sent a clear message (Tuesday) night. They voted to expand the Democratic Majority in the State Senate," Atkinson said in a statement announcing his new post. He pledged that state Democrats in Carson City would continue to focus on public education, employment and access to health care.
Other Senate Democrat leadership appointments are pending.
Senate Republicans elected James Settelmeyer of Minden in Douglas County to lead their minority caucus. He succeeds Michael Roberson, who ran unsuccessfully for lieutenant governor. Settelmeyer was elected to his third and final Senate term Tuesday and previously served two terms in the Assembly.
Named to leadership with him were Sen. Joe Hardy of Boulder City as assistant leader, and Sens. Scott Hammond of Las Vegas and Heidi Gansert of Reno as whips.
In the Assembly, Republicans unanimously chose Jim Wheeler of Minden to lead their caucus. Wheeler won a fourth Assembly term Tuesday and had served as interim minority leader following the departure of predecessor Paul Anderson, who left the Legislature in 2017 for a post in the governor's Office of Economic Development.
Wheeler subsequently announced additional leadership appointments: John Ellison of Elko and Tom Roberts of Las Vegas as co-deputy minority leaders for the north and south, respectively; Lisa Krasner of Reno as minority whip; Robin Titus of Wellington and Chris Edwards of Las Vegas as assistant north and south whip, respectively; and Jill Tolles of Reno as executive committee chair.
Assembly Democrats are expected to re-elect Jason Frierson of Las Vegas as Assembly speaker but have not announced a formal vote. They won a a 29-13 supermajority of seats on Election Day.
Contact Bill Dentzer at bdentzer@reviewjournal.com or 775-461-0661. Follow @Dentzernews on Twitter.