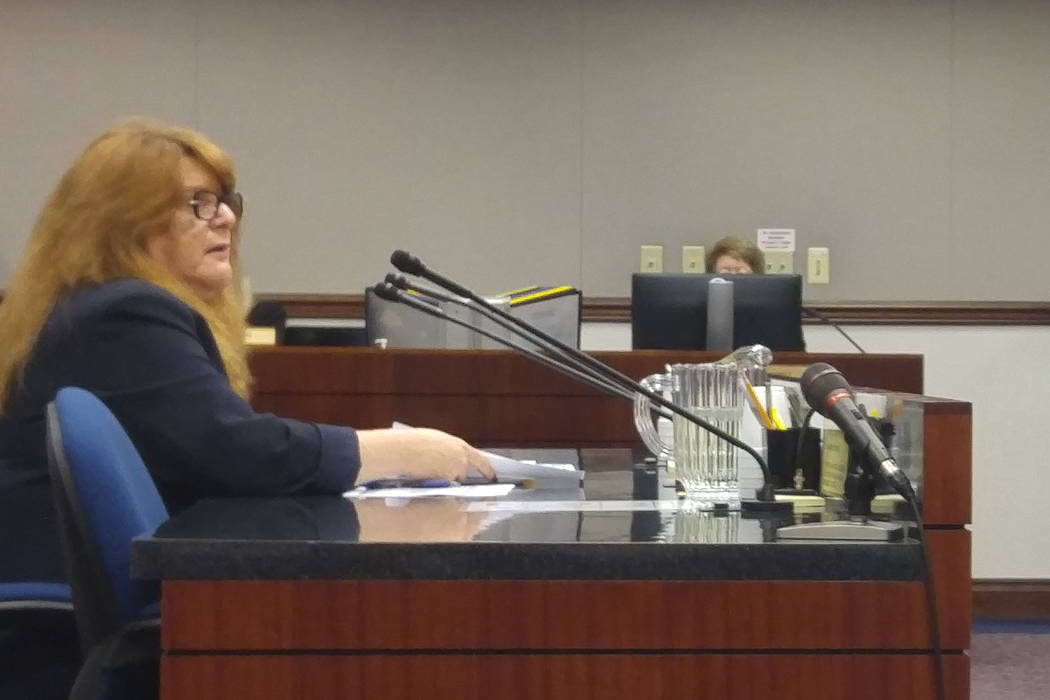 CARSON CITY — Employees may soon be able to freely talk with their colleagues about their salaries.
Assembly Bill 276 would prevent employers from firing workers for disclosing their salaries to others. The measure is intended to allow discussions among workers that can lead to the discovery of pay inequities, particularly for women who are paid less than their male counterparts.
The Assembly Judiciary Committee heard testimony Monday from bill sponsor Assemblywoman Ellen Spiegel, D-Henderson, who shared an experience from more than 20 years when she worked at a financial services company.
Her male colleague casually told her he couldn't believe they worked so hard for $34,000 a year. That took her aback because her salary was in the $20,000's, Spiegel said.
The next morning she talked to her supervisor. The response: "She just kind of said, 'Well, Paul's a guy.'"
Spiegel was later told she had violated company policy for talking about salaries and a warning was put in her file.
They didn't offer her a raise, either.
Now running a business that handles workers' compensation issues, Spiegel said employees should be able to have conversations about salaries without worry of repercussions. Without the law, companies can have policies that forbid workers from talking about their pay, she said.
"People are just not having the discussions because they're afraid of getting fired," Spiegel said.
The measure does not force employees to disclose their salaries if asked. The bill also does not allow a human resources employee with access to salary data to release information about one employee to another employee.
Marlene Lockard, a lobbyist with the Nevada Women's Lobby, spoke in support of the bill.
"There are laws on the books, but the reality remains that there is pay inequality still going on in this state and the country," she said. "This is just one more tool for us to finally fill the gap."
Assemblyman Jim Wheeler, R-Gardnerville, the former chief executive officer of a firm, said he wondered if the bill might have "unintended consequences" such as driving up the costs of a business' goods and services if they have to pay more because workers are comparing salaries more.
Spiegel said there are legitimate reasons for different pay, but, "We'll never be able to solve the problem if you can never have the discussion."
The committee did not take immediate action Monday.
Contact Ben Botkin at bbotkin@reviewjournal.com or (775) 461-0661. Follow @BenBotkin1 on Twitter.