Nevada Legislature considers bills that could affect rideshare companies
Updated March 31, 2017 - 8:42 am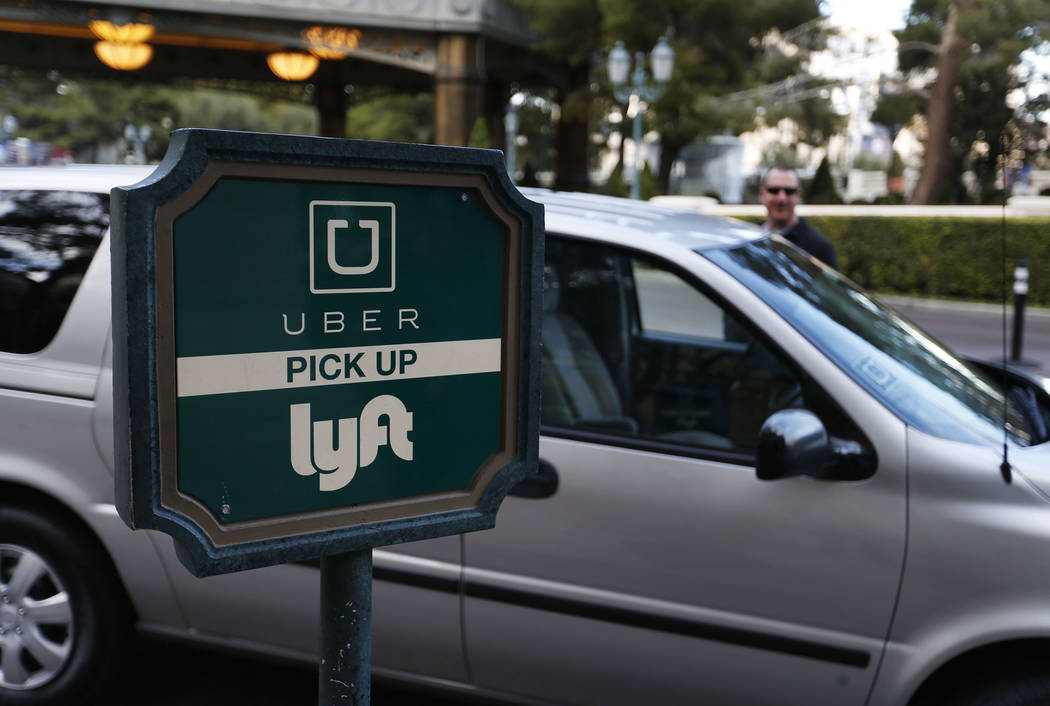 CARSON CITY – Four bills in the Legislature would affect Uber and Lyft, which gained a foothold in Nevada in 2015 and have become formidable competitors to the taxi industry.
The companies ridesharing and their drivers only face potential changes to registration and insurance requirements. One proposal would put them under the Nevada Taxicab Authority.
For Uber and Lyft, the good news is that a bill quickly died this week that would have forced the companies to make passengers wait at least 15 minutes for rides. The bill didn't even get a hearing.
LICENSE AND REGISTRATION
Senate Bill 226 would require ridesharing companies to verify the state business registration of each driver before contracting with that driver. Drivers applying for contracts would need to list their state business registration number.
Senate Bill 279 has similar requirements as SB226, with some additional measures. Drivers would need to have a decal issued by the Nevada Transportation Authority on their vehicle's front and rear bumpers. The companies also would need to provide of a list of their drivers to be posted on the transportation authority's website.
INSURANCE AND OVERSIGHT
Assembly Bill 445 would prohibit insurance companies from raising rates or canceling coverage because drivers use their vehicles for ridesharing companies. The companies also would have to provide insurance coverage for the medical costs of a passenger or driver injured in a crash. The bill requires a driver to get a state business registration.
Assembly Bill 487 would allow the transportation authority, which regulates ridesharing companies, to enter into an agreement with the Nevada Taxicab Authority that allows jurisdiction over the companies and their drivers.
INDUSTRY REACTION
Chelsea Harrison, senior policy communications manager for Lyft, expressed concerns about changing the regulatory oversight to the Taxi Authority.
"The NTA went through a deliberate, thorough rule-making process for the ridesharing industry," she said. "The current framework is working — for passengers, drivers and the state. Making unnecessary changes in an attempt to squash competition only penalizes Nevadans who are benefiting from Lyft's convenient, reliable rides."
Taylor Patterson, a representative for Uber, said the company also opposes giving the Taxicab Authority jurisdiction over transportation network companies.
"Instead of singling out one industry with additional regulations, we are eager to work with legislative leaders on policies that help expand economic opportunity and consumer choice for all Nevadans," Harrison said.
Contact Ben Botkin at bbotkin@reviewjournal.com or 775-461-0661. Follow @BenBotkin1 on Twitter.