Nevada may pay $750K to settle veterans home lawsuit
September 7, 2017 - 1:07 pm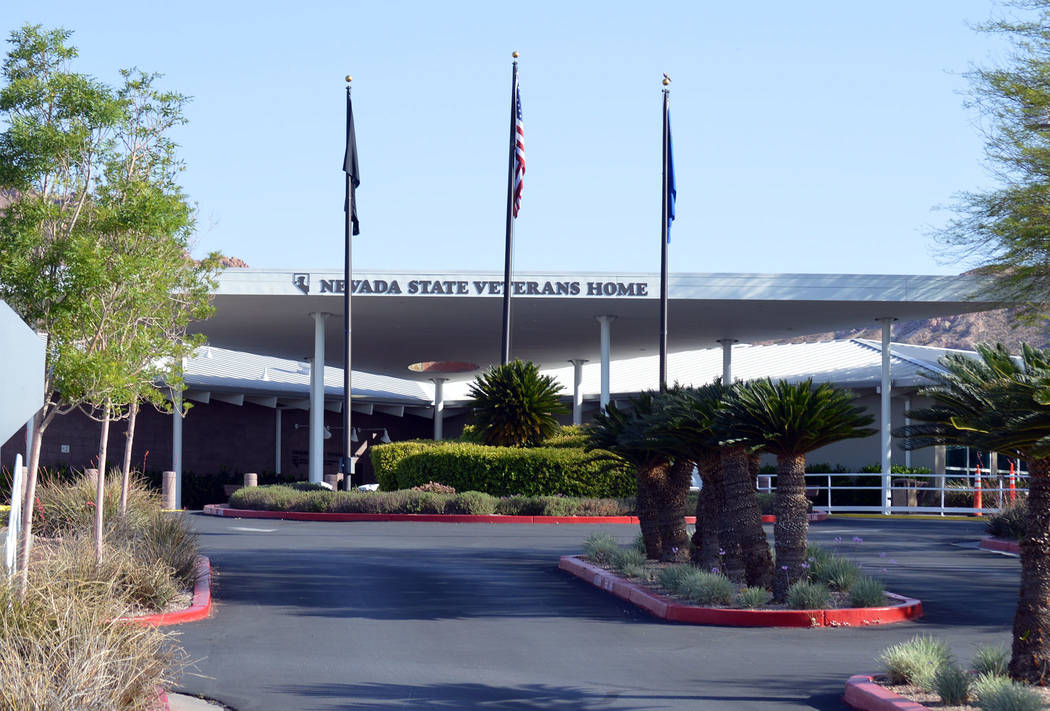 CARSON CITY — A state panel next week will consider paying $750,000 to settle a lawsuit stemming from the 2015 death of a veteran at the Nevada State Veterans Home in Boulder City.
Charles Demos Sr., 88, died after contracting Legionnaires' disease.
A complaint filed in state court in late 2015 on behalf of the Demos estate and family accused then-Nevada Department of Veteran Services Administrator Mark McBride of failing to "implement a proper program for the prevention, detection, or control of legionella bacteria and the prevention of Legionnaires' Disease."
McBride no longer works for the state of Nevada.
The proposed settlement is on the agenda of the state Board of Examiners meeting set for Tuesday. The board consists of Gov. Brian Sandoval, Attorney General Adam Laxalt and Secretary of State Barbara Cegavske.
The Las Vegas Review-Journal reported in June 2015 that the water system at the state veterans home had been cleansed after tests revealed the presence of Legionella, the bacterium that causes the pneumonialike symptoms of Legionnaires' disease.
A resident of the home who died in late April tested positive for the presence of Legionella bacteria, officials reported. The resident's name was not released.
Water samples revealed trace amounts of Legionella, common in many environments in Southern Nevada, including soil and aquatic systems. The incident in April was the first time Legionella had been detected at the veterans home, a state official said.
The facility has a top five-star rating from the U.S. Department of Health and Human Services.
Contact Sean Whaley at swhaley@reviewjournal.com or 775-461-3820. Follow @seanw801 on Twitter.
About the disease
Legionella got its name in 1976, when attendees of a Philadelphia convention of the American Legion suffered from an outbreak of a type of pneumonia. Legionella occurs naturally, usually in water and especially in hot and cold water taps, hot water tanks and water in air conditioning systems, according to the Southern Nevada Health District. People acquire legionella when they breathe in a mist or vapor contaminated with legionella.