Nevada officials fast track plan to regulate recreational marijuana
February 8, 2017 - 5:29 pm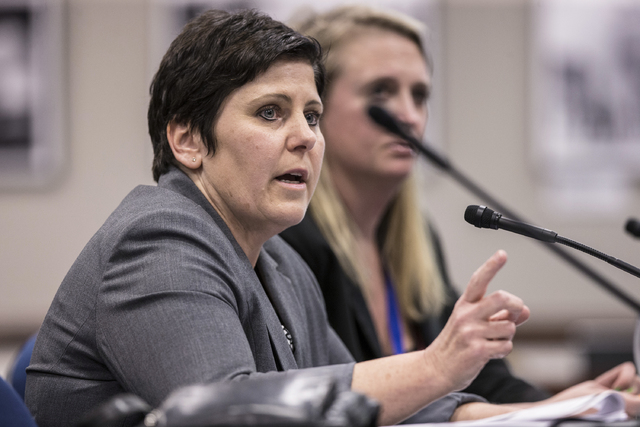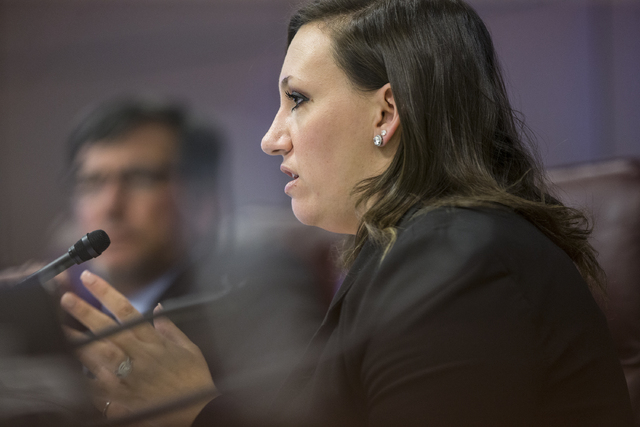 CARSON CITY — State officials plan to move quickly with a task force for regulating recreational marijuana, the Nevada Senate Judiciary Committee heard Wednesday.
The first steps will be putting temporary regulations in place by July to allow medical marijuana establishments to sell recreational marijuana. By the end of the year, permanent regulations are to be in place.
In the world of state government, that is a fast-tracked process for completing regulations. It can take a year or so for that to happen.
"The idea is that we would get going pretty quickly," said Deonne Contine, executive director of the Nevada Department of Taxation.
In November, Nevada voters approved Question 2, which legalized recreational marijuana and tasked the state's Department of Taxation with developing regulations to guide the new industry. Recreational marijuana has a strong place in the budget plans of Gov. Brian Sandoval, who has proposed a 10 percent tax on the retail recreational marijuana sales to generate an estimated $70 million for public education.
The state is piggybacking on its medical marijuana program, which started in 2014. The temporary program will allow licensed medical marijuana establishments to sell recreational marijuana. Those licenses will be good until Dec. 31, or 30 days after permanent regulations are in place, whichever is first.
To get temporary regulations in place, the state will have a public workshop in mid-March followed by an adoption hearing on May 8 at the Nevada Tax Commission meeting. The state would start accepting applications for temporary licenses in May and begin issuing them on July 1.
During that time, the legwork for the permanent regulations will be underway. Sandoval issued an executive order this week for a 16-member statewide task force to develop regulations, with input from local government, public safety and public health officials.
That task force will meet monthly between February and April and issue a report in May. The goal is to send a draft of permanent regulations to the Legislative Counsel Bureau for review in July. That will be followed by a public workshop in the fall and adoption by December.
Legislators also heard from officials with the Division of Public and Behavioral Health about the state's medical marijuana program. Joe Pollock, a deputy administrator in the division, said officials haven't had to revoke certificates for violations, adding that a few were suspended but came back into compliance.
Contact Ben Botkin at bbotkin@reviewjournal.com or 775-461-0661. Follow @BenBotkin1 on Twitter.