Nevada races for governor, Senate remain tight, poll finds
Updated September 11, 2018 - 6:12 pm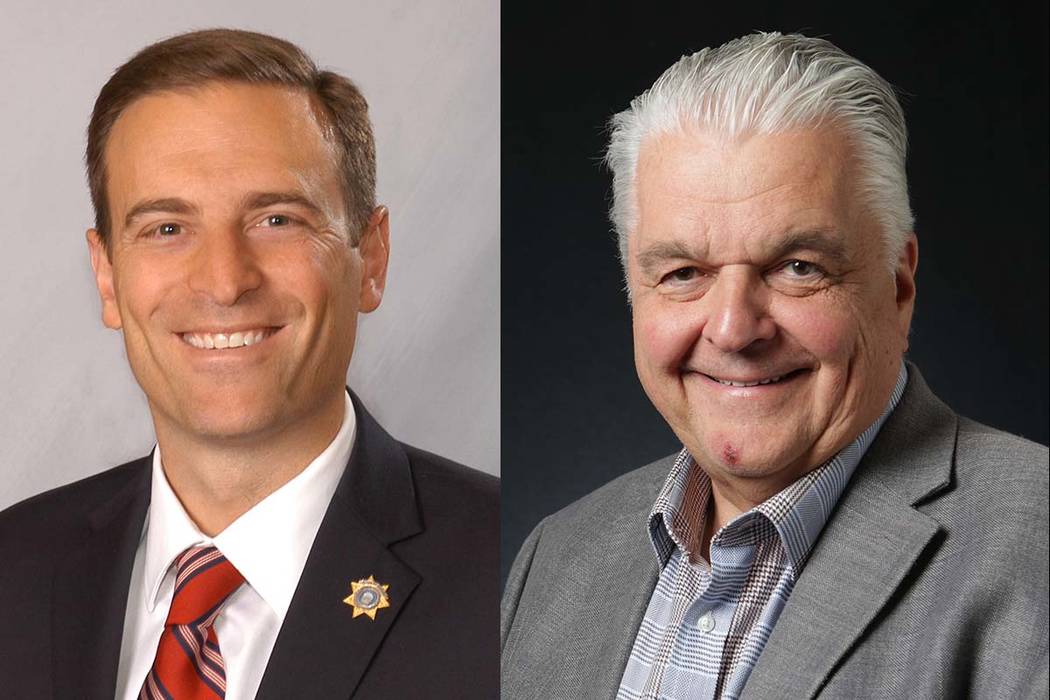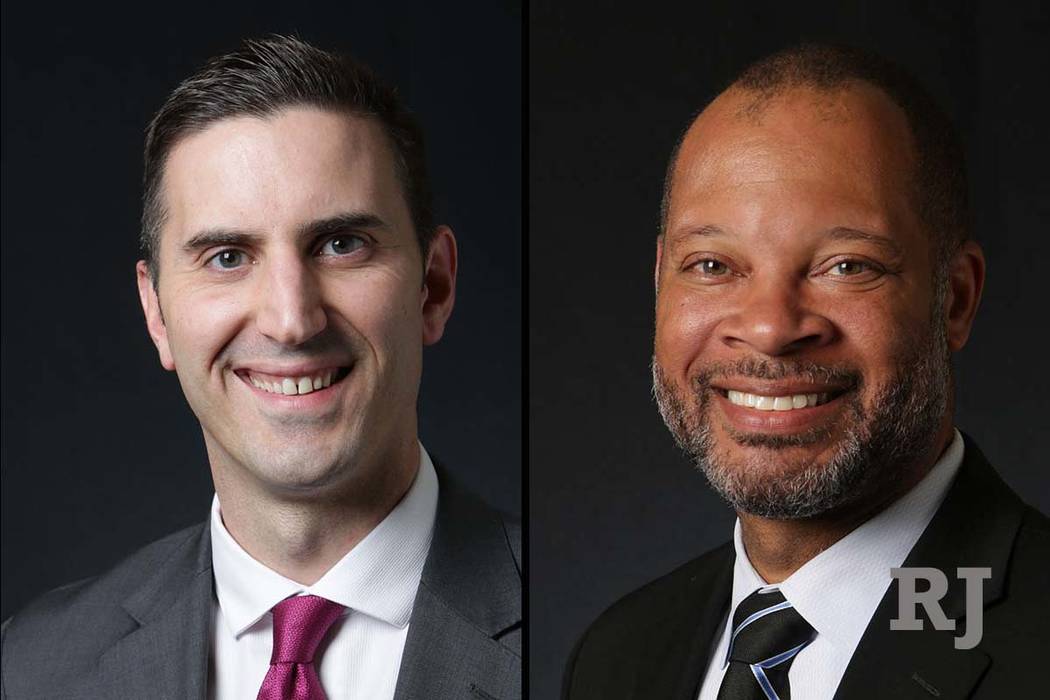 RENO — A poll released Tuesday found that key statewide races in Nevada remain deadlocked, Question 3 continues to lose ground and Silver State voters aren't thrilled with the idea of impeaching President Donald Trump.
The poll, conducted by Suffolk University for the Reno Gazette-Journal, surveyed 500 likely voters in Nevada. It showed the Democratic candidates with slight leads in the races for U.S. Senate, governor, attorney general and lieutenant governor. But the gap between the candidates fell well within the poll's 4.4 percent margin of error.
Election Day is Nov. 6.
The poll asked 500 likely voters if the U.S. House of Representatives should consider impeaching Trump. Just under 60 percent of respondents — including 28 percent of Democrats — said no.
The poll's findings in key Nevada races found all of them to be within the margin of error:
U.S. Senate
In the race for Nevada's U.S Senate seat, Democrat Jacky Rosen had a very narrow lead over Republican incumbent Sen. Dean Heller, with 41.6 percent siding with Rosen compared to 41.2 percent for Heller.
In a poll released in August by Suffolk and the RGJ, Rosen held a 1-point lead over Heller.
Governor
For months, polls have shown a tight race between Republican Attorney General Adam Laxalt and Democratic Clark County Commissioner Steve Sisolak to replace outgoing Gov. Brian Sandoval.
The poll released Tuesday continued that trend, but it could indicate movement in favor of Sisolak, who is attempting to become the first Democrat to win the governor's seat in 20 years.
According to the poll, 37.4 percent of respondents said they would vote for Sisolak, 2 points ahead of Laxalt.
The August survey had Laxalt leading Sisolak by 0.6 percent.
But more than 15 percent of the respondents said they weren't sure who they would vote for.
Lt. Gov. and AG
In the attorney general race, Aaron Ford, the Democratic State Senate leader, led former Republican Assemblyman Wes Duncan 30.4 percent to 27.8 percent.
More than 10 percent of those surveyed said they would vote for Independent American Party candidate Joel Hansen, more than any other third-party candidate received in any of the races polled.
For lieutenant governor, Democratic former state Treasurer Kate Marshall led Republican state Senate Minority Leader Michael Roberson 29 percent to 25.8 percent.
Question 3
The ballot initiative that would break up NV Energy's monopoly seems to be losing ground in it's second go-round with voters.
Question 3, also called the Energy Choice Initiative, passed with more than 71 percent of the vote in 2016. But, as a proposed constitutional amendment, it must be approved by voters a second time.
The poll found that the road could be rougher this year. More than 51 percent of respondents said they would not vote for Question 3, while 32 percent said they would support the measure.
Roughly 46 percent of those surveyed for the previous poll said they opposed it, compared to 31 who supported it, although many people criticized the poll for asking the question in a way that differed from the actual ballot language.
Contact Capital Bureau Chief Colton Lochhead at clochhead@reviewjournal.com. Follow @ColtonLochhead on Twitter.