Nevada recall elections could cost taxpayers $150K
August 18, 2017 - 11:49 am
Updated August 18, 2017 - 3:58 pm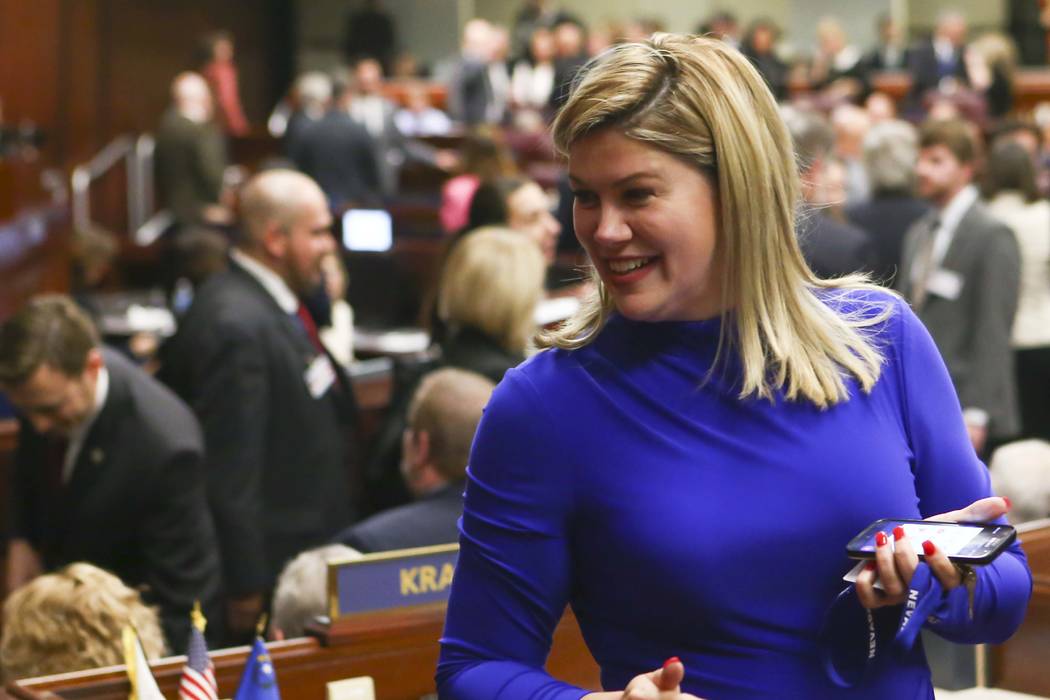 If the recall efforts seeking to oust a trio of state senators get to an election, taxpayers will be on the hook for more than $150,000, according to an estimate from the Clark County elections department.
Republicans are trying to recall state Sens. Joyce Woodhouse, Nicole Cannizzaro, both of whom are Democrats, as well as Patricia Farley, a nonpartisan.
Petitioners will need to gather thousands of signatures in each case over the next three months to force a recall election. But if they do, each election would cost the county more than $50,000, according to Joe Gloria, the Clark County Registrar of Voters.
If all three go to an election, the total estimate is $153,310, Gloria said.
Democrats have consistently lamented the effort, and state Senate Majority Leader Aaron Ford, D-Las Vegas, said last week they were a "waste of money for Nevada taxpayers."
Ford's counterpart in the Senate, Minority Leader Michael Roberson, R-Henderson, said last week he supports the efforts, and added that he hopes the efforts gather the needed signatures so that "voters can have their voice heard."
Contact Colton Lochhead at clochhead@reviewjournal.com or 702-383-4638. Follow @ColtonLochhead on Twitter.
Recalls by the numbers:
Senate District 5 – Joyce Woodhouse
Required signatures: 14,412
Petition due: Oct. 31
Estimated Cost: $50,742.50
Senate District 8 – Patricia Farley
Required signatures: 7,432
Petition due: Nov. 9
Estimated cost: $51,175.50
Senate District 6 – Nicole Cannizzaro
Required signatures: 14,975
Petition due: Nov. 14
Estimated cost: $51,392
Source: Clark County Elections Department