Nevada reports 1,869 new coronavirus cases, 48 deaths
Updated January 22, 2021 - 4:43 pm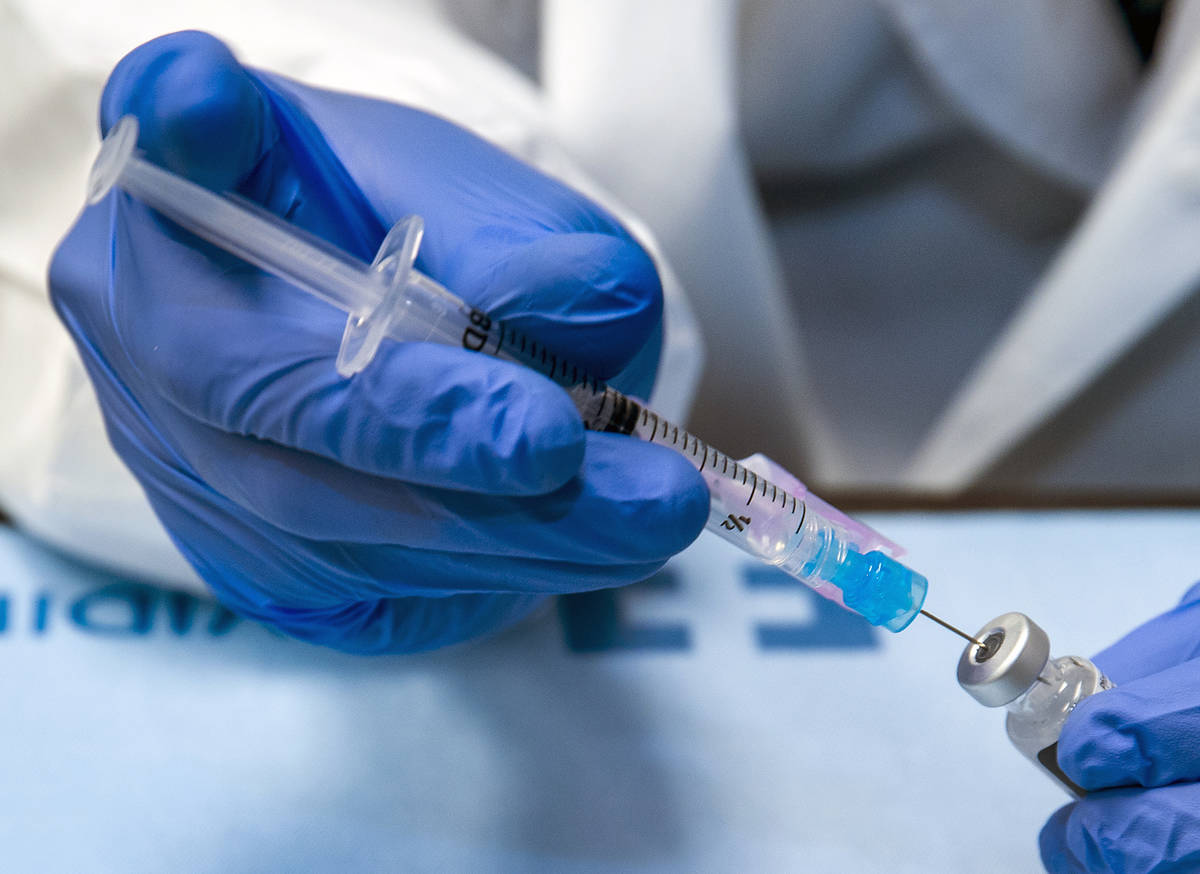 Nevada on Friday reported 1,869 new coronavirus cases and 48 additional deaths, according to data from the Department of Health and Human Services.
The updated figures posted to the state's coronavirus website raised totals to 268,212 cases and 3,958 deaths.
As some disease metrics have started trending downward, state officials have said it is possible the anticipated post-holiday surge in cases has not reached the expected severity.
Caleb Cage, the state's COVID-19 response director, repeated the cautious optimism during a call with reporters on Friday.
"Based on previous post-holiday trends, it is likely that we've seen the full impact of Christmas gatherings in our case trends and test positivity," he said. "The impact of New Year's will continue to be present through the end of January. The state is observing a much smaller holiday impact than what was anticipated, and it is unlikely there will be an additional significant increase caused by the holidays."
The 14-day moving average of daily new cases decreased for the seventh day in a row on Friday, falling to 1,365.
The two-week positivity rate, which essentially tracks the percentage of people tested who are diagnosed with the disease, fell to 19.9 percent, a 0.4 percentage point decrease from the day prior. It was also the seventh straight day the rate has fallen.
Data guide: COVID-19's impact on Nevada
The moving two-week average of daily reported deaths increased by one on Friday, reaching 21. On Wednesday, the state set a new one-day record for deaths when 71 were recorded.
The trends in coronavirus deaths tend to lag a few weeks behind other metrics, and don't reflect the current state of the pandemic, state officials have said.
According to a Friday statement from the Nevada Hospital Association, the number of COVID-19 hospitalizations could be lower than 500 by late February, as long as the current declining trajectory of cases continues.
There are 1,549 people in the state hospitalized with suspected or confirmed COVID-19 cases, which is 91 fewer than the previous day, according to state data. Although hospitalizations remain at high levels, they have been trending slightly lower since December.
Adult intensive care units throughout the state are at 71 percent capacity, while 34 percent of ICU patients are hospitalized with COVID-19 cases, according to data from the hospital association.
Clark County's hospitals continue to see higher utilization than those in other parts of the state, with intensive care beds in the region at 77 percent of capacity, according to the hospital association. About 41 percent of ICU beds in Southern Nevada were occupied by suspected or confirmed COVID-19 cases.
Clark County, meanwhile, reported 1,557 new coronavirus cases on Friday, along with 43 additional deaths, according to data posted to the Southern Nevada Health District's coronavirus website. Cumulative totals in the county rose to 205,926 cases and 3,017 deaths.
Contact Katelyn Newberg at knewberg@reviewjournal.com or 702-383-0240. Follow @k_newberg on Twitter.