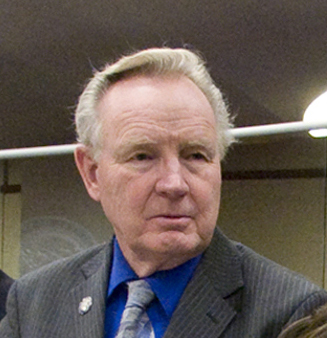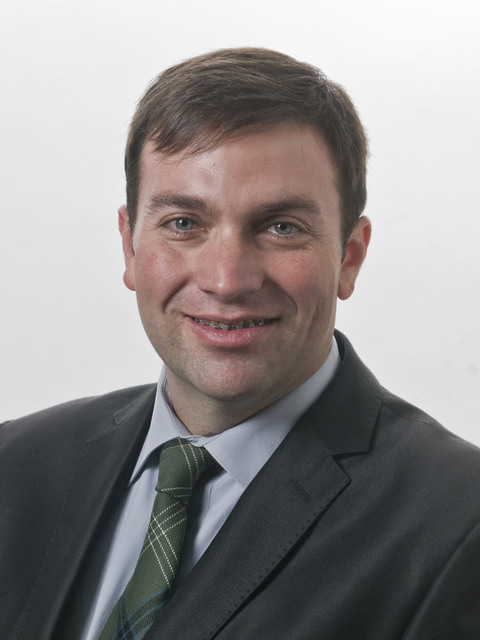 CARSON CITY — A state lawmaker says Nevadans facing terminal illness should have every opportunity to try experimental treatments and drugs in an effort to prolong their lives for themselves and their families.
To that end, Assemblyman James Ohrenschall, D-Las Vegas, has asked for a bill to establish a "Right to Try" law in Nevada, making it easier for those threatened with a life-ending illness to seek potential remedies that have not received final approval from the Federal Drug Administration.
If successful, Nevada would join several other states adopting such legislation, including Colorado in May and Missouri last month. A right to try law is on the November ballot in Arizona.
Ohrenschall said he was asked to request the bill by a constituent. He is basing his measure on model legislation crafted by the Arizona-based Goldwater Institute, a template that has been used by other states as well.
"As I go door to door and speak to my constituents, I have yet to meet anyone who wouldn't want their loved one to have the chance at these possibly life-saving medications and therapies," he said.
The right to try law would enable terminally ill patients under the care of their doctors and cooperating drug companies to receive potentially life-saving medications that have been deemed safe by the FDA but are still years away from being approved for market.
The bill would have to be approved by the Legislature next year and signed into law by the governor before it could take effect.
"This is about saving lives when our loved ones are out of options," said Darcy Olsen, president and CEO of the Goldwater Institute, following the passage of the law in Missouri. "We will continue to work throughout the country to ensure all Americans have the right to try to save their own lives."
Assemblyman Andy Eisen, D-Las Vegas, a physician, said he has not seen the wording of the bill and so is reserving judgment.
People in desperate situations want access to treatments, but the Legislature does not want to get into a situation where people are being exposed to things that are unsafe or that are being administered without the appropriate medical supervision, he said.
There is the potential to help people with such a proposal but only if appropriate protections are in place, Eisen said.
Assemblyman John Hambrick, R-Las Vegas, said he too will have to read the bill before deciding whether to support it, but added that the concept is worth pursuing.
Hambrick's perspective is colored by his successful fight to beat prostate cancer and his wife Nancy's successful battle to overcome Hodgkin's lymphoma. She previously beat breast cancer as well.
"If our conditions had gotten worse, we might have been forced into making such decisions ourselves," he said.
But there are critics of the legislation.
New York University bioethics professor Arthur Caplan calls the legislation the "right to beg" law because it provides no resources for individuals who might seek treatment under its provisions.
The legislation does not offer a solution for people if there are costs associated with an experimental drug or travel is required for a treatment, he said. It is also limited to terminally ill patients and so does not address individuals who might be facing blindness or who have been diagnosed with Alzheimer's or some other serious malady, Caplan said.
"It's more of a feel-good law than it is actually something that would enable people and their families to get access to drugs that don't yet have FDA approval," he said. "The law tries to take the FDA out of the picture, but I'm not sure states can legally do that."
Assemblyman Joe Hogan, D-Las Vegas, said he also likes the proposal, although he won't be serving in the 2015 session to vote on the measure. Hogan has been diagnosed with Alzheimer's and is in the process of resigning his Assembly District 10 seat. While he feels fine now, Hogan said he did not want to run for another term if he could not serve the full two years.
"I think it is an eminently workable idea," he said. "I've actually made the suggestion to the medical people I've been to regarding my situation that if something is developed that has a chance, that maybe I could give it a try."
Critics of the legislation also point out that the FDA already has its own compassionate use provision allowing companies to provide experimental drugs on a case-by-case basis. It is not limited to the terminally ill. There is also no mandate for a company to participate.
But supporters of the legislation say the FDA program is used by a small fraction of terminally ill people and is not always easy to navigate.
State Sen. Joe Hardy, R-Boulder City, who is also a licensed physician, said he has concerns with the proposal, including issues of liability for medical providers and how to ensure unscrupulous people are not able to take advantage of terminally ill people or their families.
"But it doesn't hurt to have the debate," he said. "It doesn't hurt to have the discussion."
The Goldwater Institute said more than 1 million Americans die each year of terminal illness, and it takes more than a decade and $1 billion to bring a single life-saving treatment to market.
With fewer than 3 percent of the sickest patients able to access drugs through clinical trials, thousands of Americans are dying each year unable to access potentially life-saving medicines, the group said.
Ohrenschall said he will work with his colleagues to address the concerns, including the access issues.
"It doesn't do a lot of good for people to be able to get treatment if they can't afford it or access it," he said.
Contact Capital Bureau reporter Sean Whaley at swhaley@reviewjournal.com or 775-687-3900. Find him on Twitter: @seanw801.