Nevada Senate committee passes two veterans-related bills
February 8, 2017 - 4:39 pm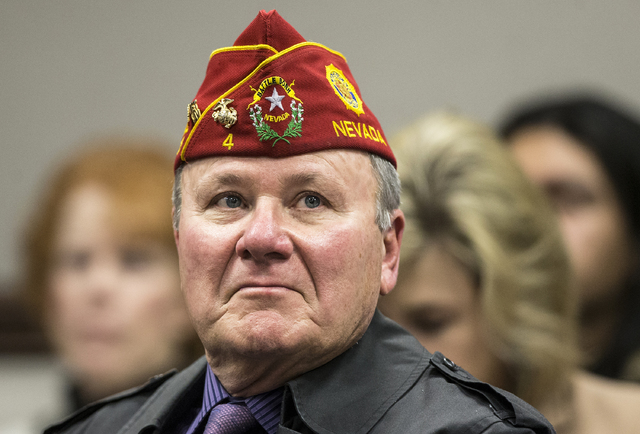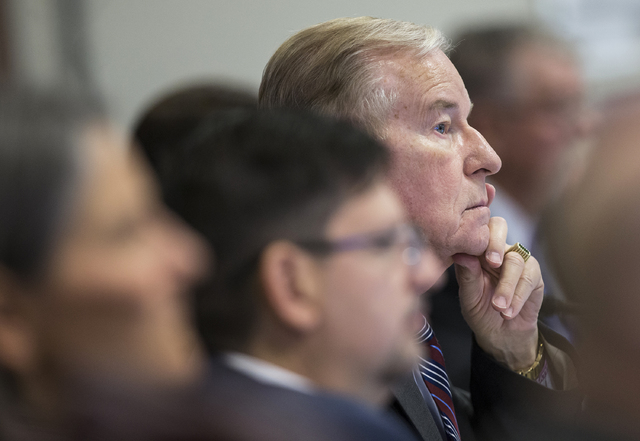 CARSON CITY — Bills passed Wednesday by a Senate committee expand membership of the Nevada Veterans Service Commission and set procedures for disposing of memorabilia left at state veteran memorials.
Both measures were approve by the Senate Committee on Government Affairs and now move to the full Senate for consideration.
Senate Bill 58, among other things, broadens the commission to 11 members from nine. The governor appoints three members who are representatives of veteran organizations and two members of the public
Nevada's governor would appoint two more members, one being a member of the Women Veterans Advisory Committee and one who is pursuing a bachelor's or higher degree and who was honorably discharged from the military.
The Senate majority leader and speaker of the Assembly appoint one member each, as do the chairs of the Northern and Southern Nevada veteran cemetery advisory committees.
Backers of the bill said it would give women and younger veterans more recognition and status to help shape policies affecting their peers.
Senate Bill 70 sets a process to deal with medals, tiny American flags, photos and other artifacts left at veteran memorials.
Kat Miller, director of the Nevada Department of Veterans Services, said the issue came to light after the state dedicated a memorial in Southern Nevada on Veterans Day last year. Since then, nearly 100 items have been left at the site. Likewise, items are sometimes let at the USS Nevada memorial behind the state Capitol in Carson City. One was an eagle statute with two American flags.
Under the bill, the Department of Veterans Service will work with the Division of Museums and Nevada Historical Society to determine if any of the items have military or historical value, and if so transfer them to appropriate institutions or nonprofits like veterans organizations.
It allows for other less significant items to be destroyed.
The committee was told no items would be destroyed or retired without first being vetted by museum experts and veteran groups.
Contact Sandra Chereb at schereb@reviewjournal.com or 775-461-3821. Follow @SandraChereb on Twitter.