Nevada Senate panel considers bill to require ignition locks
Updated March 30, 2017 - 11:02 pm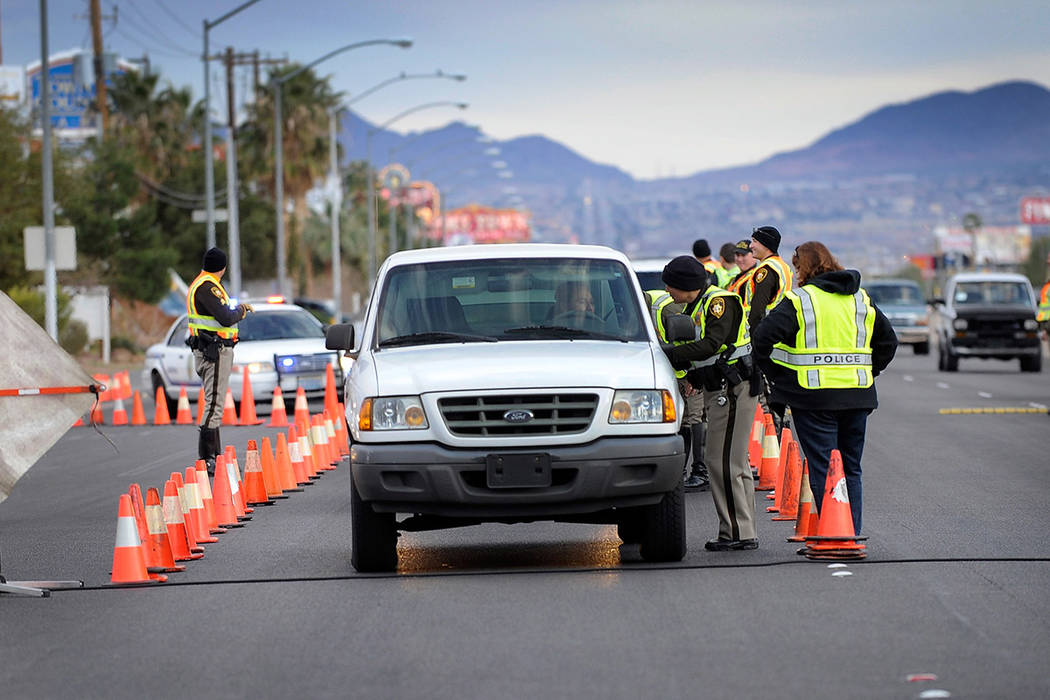 CARSON CITY — Advocates against drunken driving urged a Senate panel Thursday to support a bill requiring ignition interlocks for all people arrested of DUI as a way to reduce driving deaths.
Senate Bill 259 would change state law to require that the devices be installed for at least six months for anyone arrested for impaired driving, including first-time offenders. Currently judges can order the devices, generally for people arrested with exceptionally high blood-alcohol levels or repeat offenders.
State Sen. Mark Manendo, D-Las Vegas, said months can pass between an arrest and a hearing of the case in court. He said many offenders continue to drive during that time — sometimes impaired.
"I see this as a life-saving measure," Manendo said.
Currently, 29 states require the devices for first-time offenders, and nationwide more than 2 million people have been stopped from driving after consuming alcohol, he said.
"Once a vehicle is driven by a drunk driver, it becomes a loaded weapon, a 4,000-pound loaded weapon," said Sandy Haverly of Stop DUI, who supported the bill.
The bill also removes requirements of a 90-day license suspension for a DUI conviction if a device is installed.
HOW THEY WORK
The devices are attached to a vehicle's ignition system and cost about $2.50 per day. A driver must breathe into the device, and if alcohol is detected, the vehicle will not start.
They also collect data on how often a person unsuccessfully tried to start the car.
States that have implemented the law have seen dramatic declines in drunken driving deaths, according to statistics from other states. For example, Manendo said, the rate dropped by 50 percent in West Virginia, 37 percent in Kansas, 32 percent in Arizona and 23 percent in Hawaii.
Additionally, a report by the Centers for Disease Control and Prevention estimated that a first-time DUI offender has driven impaired roughly 80 times before being caught.
OPPOSITION
Defense lawyers supported the goal but raised concerns about added costs for indigent defendants on top of court fees, impact panels and other costs.
Manendo countered that if they can afford alcohol, they can afford the cost of ignition locks.
Another provision of the bill requires manufacturers of ignition interlock devices to reduce their fees by half for people with incomes at or below 100 percent of the federal poverty level and to 75 percent for incomes that are 149 percent of federal poverty level.
No action was taken on the bill, and amendments were expected.
Contact Sandra Chereb at schereb@reviewjournal.com or 775-461-3821. Follow @SandraChereb on Twitter.