Nevada senator wants to add ethnic studies to high school curriculum
Updated March 29, 2017 - 6:24 pm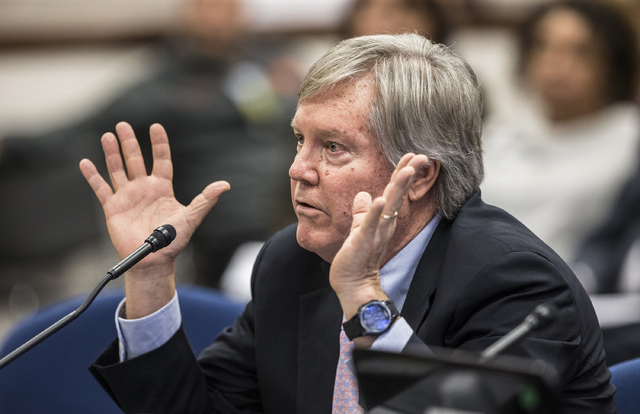 Nevada students would be required to take an ethnic and diversity studies program in high school under a measure introduced Tuesday.
"American history is more than just Benjamin Franklin and George Washington," said Tick Segerblom, D- Las Vegas. "I think it's important that students be taught the history, the real history."
Senate Bill 107 would make passing an end-of-course exam in the subject a high school graduation requirement. Such a course would need to include information on African Americans, Hispanic Americans, Native Americans, Asian Americans, European Americans, Basque Americans and "any other ethnic or diverse American communities," according to the bill.
The Washoe County School District opposed the bill because it adds a full credit to the graduation requirement. Clark County School District officials were opposed to the bill for the same reason.
The Senate education committee took no action on the bill.
Contact Meghin Delaney at 702-383-0281 or mdelaney@reviewjournal.com. Follow @MeghinDelaney on Twitter.