Nevada unemployment office gets new director
Updated April 28, 2020 - 1:52 pm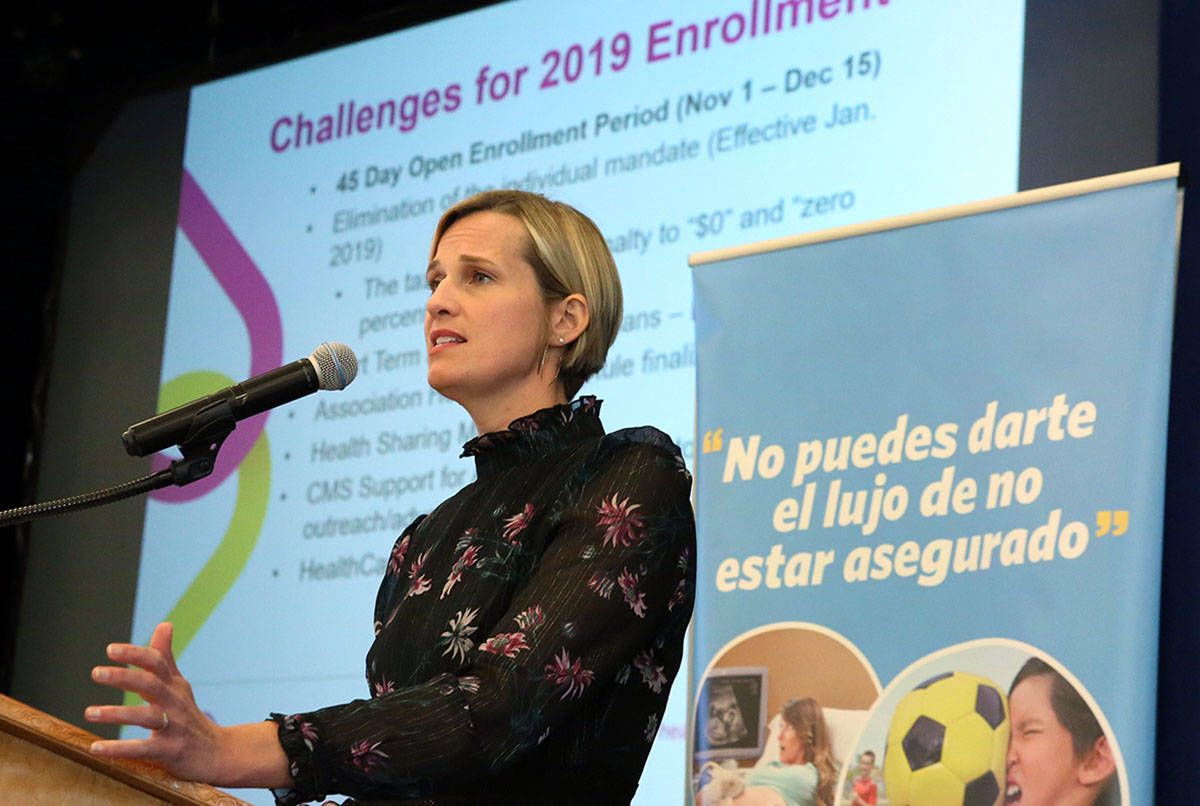 Heather Korbulic is replacing Tiffany Tyler-Garner as the head of the Nevada unemployment office, which has seen a record amount of jobless claims following last month's closures of casinos and other nonessential businesses.
Gov. Steve Sisolak made the announcement Tuesday, saying in a news release that Korbulic will be able to "increase the State's ability to assist Nevadans during this unprecedented time."
Meghin Delaney, a spokeswoman for the governor's COVID-19 response team, said Korbulic will begin her new role Monday, after Tyler-Garner leaves her post Friday.
Delaney said Korbulic is not available for an interivew at this time and did not address the reasoning behind the decision to replace Tyler-Garner. A spokesperson for the Nevada Department of Employment, Training and Rehabilitation did not return a request for comment.
There have been 369,670 initial claims filed since the beginning of the year through the week ending April 18, already surpassing the number of claims filed in any full calendar year in state history, DETR has reported.
The surge of claimants has overwhelmed the unemployment office, causing many to face delays in receiving their funds or reaching the unemployment office and fueling frustration among Nevadans.
Sisolak recently established a call center, hiring Irvine, California-based firm Alorica, to help address unemployment insurance questions from claimants, but many are reporting the center to be unhelpful.
"Heather will bring a wealth of knowledge and expertise in coordinated project management and strategic problem-solving to the department," Sisolak said.
Korbulic was previously the executive director of the Silver State Health Insurance Exchange since 2016. She'll remain in an advisory role at the state agency, which operates the online health insurance marketplace Nevada Health Link.
Contact Subrina Hudson at shudson@reviewjournal.com or 702-383-0340. Follow @SubrinaH on Twitter.