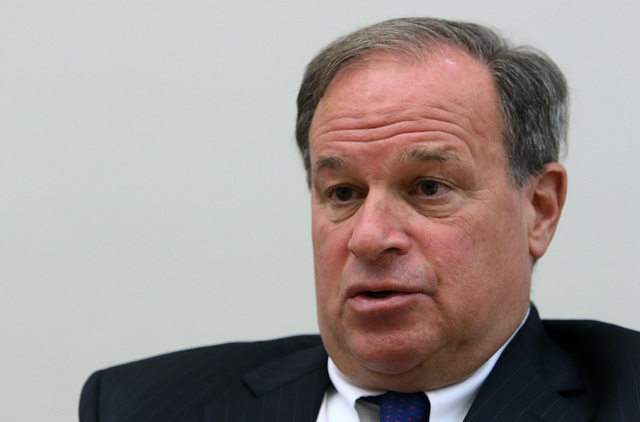 CARSON CITY — A new program kicks off in Nevada on Thursday designed to help people with disabilities help meet personal expenses.
The Achieving a Better Life Experience, or ABLE ACT, allows people with disabilities to open special tax-advantage accounts to help them with specific expenses. Family members and friends can contribute a total of $14,000 annually to the accounts, which do not count against Supplemental Security Income or other program income limitations.
The program, passed by Congress in 2014, is open to Nevadans on the basis of disability or blindness under the SSI program or under the Social Security disability, retirement and survivors program.
To qualify, a disability must have occurred before age 26.
Money in an ABLE account can be used for education, housing, transportation, health care, assistive technology, help getting and keeping work or other approved expenses.
Nevada's program is administered by the state treasurer's office. The Nevada Aging and Disability Services Division will provide education and outreach about the program.
"We are very excited to bring this opportunity to Nevada families," State Treasurer Dan Schwartz said in a statement.
Money in the accounts will be invested.
"The increased value of these assets … will be exempt from the means-tested Medicaid or Supplemental Security Income programs," Schwartz said.
More information regarding the ABLE Act is available on the Aging and Disability Services Division website at http://adsd.nv.gov/Programs/Physical/ABLE/ABLE or by calling 888-729-0571.
Contact Sandra Chereb at schereb@reviewjournal.com or 775-461-3821. Follow @SandraChereb on Twitter.